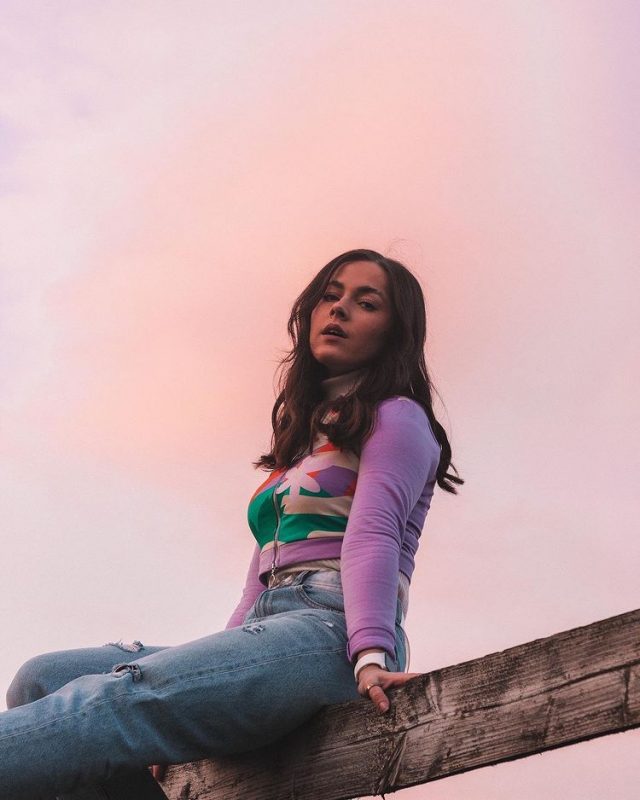 Pop songstress MACY is back with another anthem "Words4Luv". The track shifts from MACY's usual bubbly sound to a darker ambience. The whole soundscape hints at pop avant-gardists like Charlie XCX but is incredible in its own right.
MACY Words4Luv
MACY is not new to the Right Chord Music blog and we were able to witness how this artist grew sonically, visually and artistically.
Words4Luv is not only her latest single but also the title track of her new EP, which also contains the singles Rainbow Eyes, I'm Good and Wait. Blending different currents of pop, from funk to nu-disco, dream pop and more, MACY creates a sonic palette that will satisfy any ear. 
MACY's alluring vocals get you hooked to the song in no time, both for their unique timbre and for the incredible production. Multiple layers of harmonies fill the headroom, perfectly completing the instrumental backbone of the track.
Sparse synths create the space, with a distorted guitar ringing in the distance, The result is a suspended, sultry atmosphere, halfway between a love confession and obsession. It's no wonder you'll catch yourself singing: 
"I was trying to think of different words / to say love / 'cause you're all, that I'm dreaming of". 
Words4Luv, both as a single and as an EP,  is a statement that puts MACY at the forefront of UK's rising pop and alt-pop names. The EP tells the story from the first attraction, to how the love blossomed, through to the breakup and finally feeling good with a fresh sound and lyrical perspective.
MACY is definitely on our radars and should be on yours as well!
Discover more from MACY
Words Anna Colombo