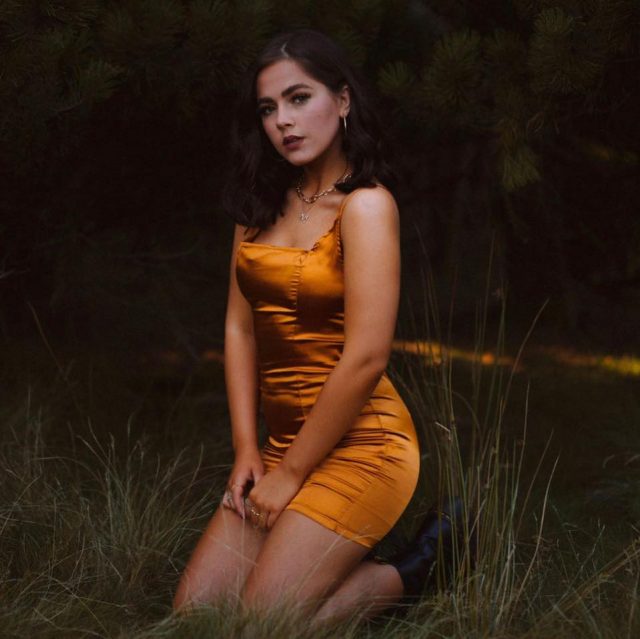 Welsh Indie pop newcomer and former RCM First Signs of Love featured artist MACY proclaims her freedom in new single Obvious
MACY Obvious
"It's different this time!", says the girl, full of newfound self-confidence. "I'm packing my bags! No looking back". And the infectious beat blows up, igniting the club. That's the way it must be, right? What better way to celebrate the end of a toxic relationship that has dragged on for far too long than jumping onto the dance floor and letting the beats do their bit? This is precisely what Welsh dream pop starlet Macy decides to do in her new single, "Obvious", out now on Spotify.
The song gradually builds up its momentum as she starts describing the situation she is stuck in. "It's 2 a.m. / I've been wide awake waiting for your call", sings the girl to a basic, dressed down beat. As her frustration gets clearer and she proudly declares her decision to break free, the soundscape grows fuller and fuller, warmly embracing her voice. The chorus's electronic melody unravels itself in an addictive hook and reverberates powerfully enough to numb your senses and guarantee you won't be remembering your newly overcome mishaps any time soon.
Macy has been singing since the age of 11 and made her successful debut in the indie scene in 2019, having been one of the 10 acts selected on the Forte project. So far she has played at Focus Wales, Swn Festival and Hub Festival. This is her third single and, to properly enjoy it, turn the volume up and turn your mobile phone off! This club jam provides the very kind of hedonistic escapism sought by anyone who feels trapped and simply needs out!
Discover more from MACY
Words Fernando de Oliveira Lucio