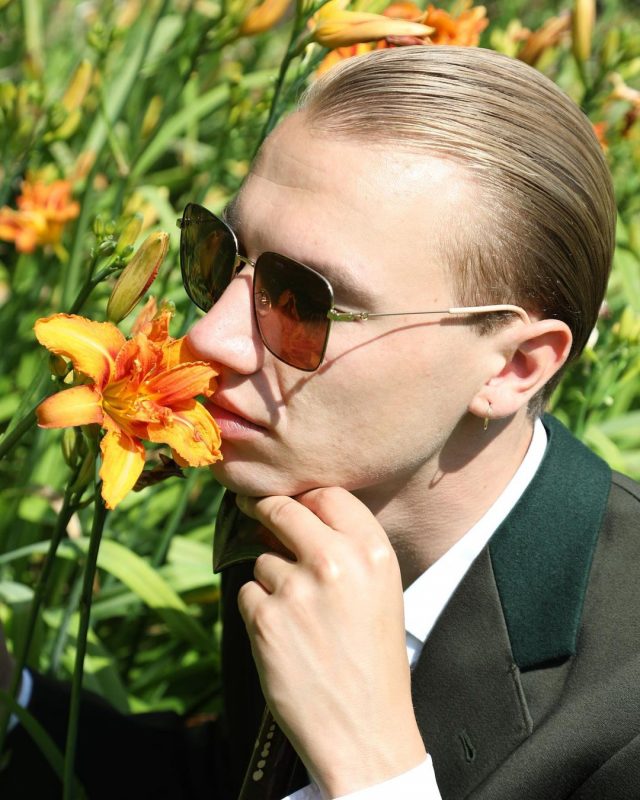 The new album LIEBE from rising German alternative synth-pop artist Luis Ake is arguably the most memorable release to date from the young, intriguing artist. 10 -racks long, skillfully written, impeccably produced and flawlessly conceptualised.  
Luis Ake – LIEBE
Written entirely in German, LIEBE sees Ake narrate his epic and intrepid journey across time and space in order to try and understand romantic love, its origins and its meaning, simply by observing us humans and our (often bizarre) behaviour. 
Be it through the bitterness of heartbreak or through the elation of newfound love and acceptance, Luis Ake is unafraid of wearing his heart on his blazered sleeve, embracing his vulnerability and being acutely in touch with his emotions. Whether it be opening up about heartbreak or lighting up dancefloors with 80s inspired grooves, Luis Ake is perfectly at home on 
Sonically, LIEBE is a pretty amazing journey through the many 'spaces' of German and European dance and pop music. As an artist known for blending elements from a range of genres and musical eras, LIEBE shows off Ake's incredible talent for genre-bending and sound selection, demonstrating to fans and listeners from near and far that the confines of your craft are only as narrow as your imagination. 
Slinking seamlessly between Synth Pop to Dark Wave, to Italo Disco and Neue Deutsche Welle, no stone is left unturned when Luis Ake creates and LIEBE is a shining example of his immense talents and unending versatility.
"For me, pop music is an art form that is not exclusively about music,"
– Luis Ake
Discover more from Luis Ake
Words Daisy Lipsey