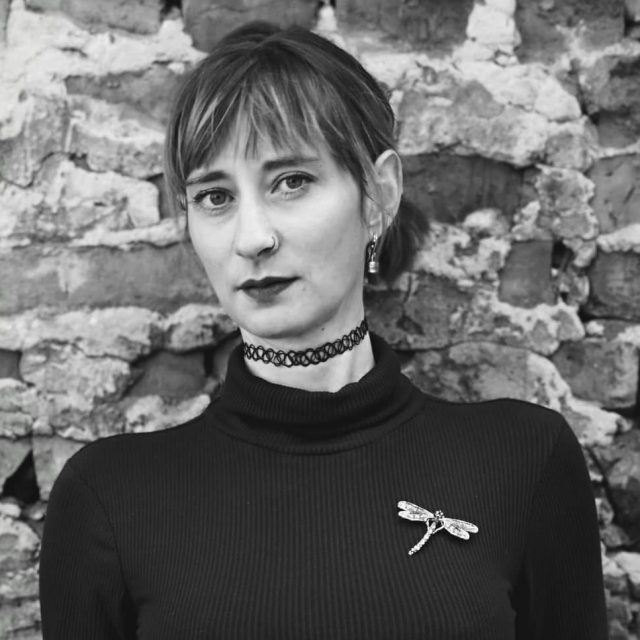 Sometimes, when it seems the world is on fire and everything is too overwhelming, it can be comforting to remember that we are all little blips on the universal timeline. Nothing lasts forever, we shall all return to wherever it was we came, and perhaps all will work out as it should be. (Except, as the saying goes, cockroaches and Cher. Nothing is killing them.) It's this rather zen attitude that Lisa Akuah expresses on her latest single, 'We Will Pass'.
Lisa Akuah – We Will Pass
Lisa Akuah is a Berlin-based singer-songwriter, who describes her music as Intro-Folk – modern folk music by and for introverts.
'We Will Pass' is a steady, hypnotic, contemporary folk ballad about appreciating the universe and accepting what must be.
Akuah's lyrics deliver deep thoughts gently, reminding us that we're 'Just a grain of sand', and all delivered in her smooth, beautifully controlled vocals. The song structure is fairly bare, with only two sections, but perfect to just let those insistent melodies wash over you.
The production gives a pleasing and appropriate sense of space – very much 'standing on a lonely seaside clifftop' feelings, and those layered harmonies could very well be the calling of some unearthly voices. The simple guitar, minimal beats and Celtic-influenced fiddle are pure folk, but the piercing synths and tremolo strings lend it some modern feel as well. It's a low key, downbeat track, but it's ready to engulf you if you let it. And judging by Akuah's growing success in the folk scene, there are plenty who will.
Discover more from Lisa Akuah
If you like Lisa Akuah you might also enjoy Stylusboy
Words Eden Tredwell