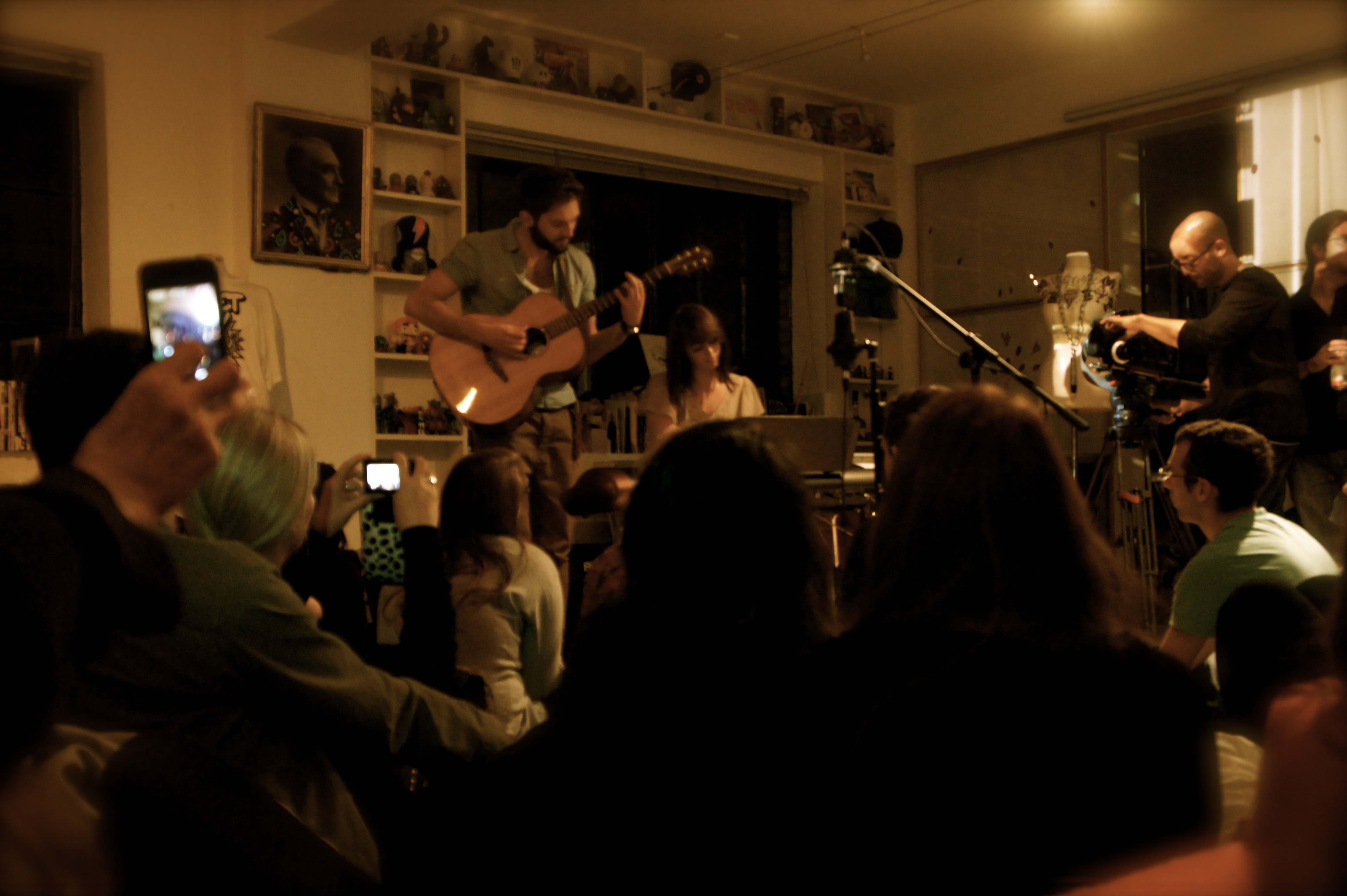 Last night I was dreaming I had a bigger living room.
Sofar Sounds (Songs From A Room) is rapidly becoming a global movement, and last night I was privileged to attend the latest London edition. Sofar Sounds brings music lovers together in an unusual setting (often in a secret living room) to hear the most innovative new music, during the acts nobody talks, everyone listens – creating the most intimate and spellbinding atmosphere.
Last nights stellar London lineup featured: Jesca Hoop, The Daydream Club, Lisbee Stainton, Lightfoot and Admiral Fallow, and a surprise appearance from beat-boxer Reeps One, (acoustic beat-boxer, another incredible first!)
The artists
Jesca Hoop kicked the night off, and immediately put everyone at ease with her relaxed personal style.
The Daydream Club were next to pick up the baton and immediately delivered one of the highlights of the night with the haunting and sublime 'Alarms Ring Out' boy / girl harmonies have never sounded so good.
Singer songwriter Lisbee Stainton showcased music from her three albums, including set highlight 'Red' a favourite of BBC6 Music's Tom Robinson. Light Foot, from Washington DC then turned up the volume with singer Jess' powerful vocals and witty lyrics that delighted the cross-legged, seated audience.
Finally it was left to the brilliant Admiral Fallow, from Glasgow to round off the night. Their mixture of dark lyrics, wind instruments and whisky infused vocals had the audience spell-bound, and they finished the night with a brilliant sing-a-long version of Paul Simon's Call Me Al.
Join the SOFAR Sounds movement
It's sad that Sofar Sounds had to be created, but I am very, very glad it was. So…all back to my place next time? Hmm I may need to get a bigger living room!
It's true to say I rekindled my love of music last night, and was reminded just how powerful live music is, when you can truly listen without interruption.