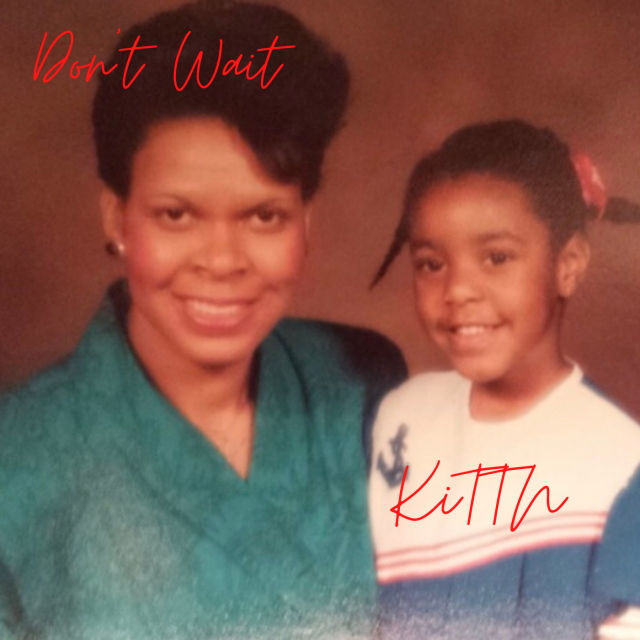 Former First Signs of Love featured artist KiTTN returns with new single 'Don't Wait' and a clear message to stop procrastinating and seize the day.
KiTTN
A Chicago native who is currently based in the hustle and bustle of New York City, KiTTN is an impressive emcee who prides herself on her unique flows, real lyricism and wonderful wordplay.
KiTTN has been musically inclined since her teenage years as a contrabass player in high school. Transforming her poetry and short stories into songs over the years, KiTTN continues to redefine her music through dynamic studio recordings encapsulated by jive, funk, hip-hop and edm.
Don't Wait
The inspiration for this song is a call to action in fighting procrastination; don't wait until tomorrow to accomplish what you can today. Tomorrow is not promised to anyone.  If you've ever had an unresolved issue with a friend, you've wanted to go back to school, or you just want to call your loved ones more often; now is the time. We love this message and the inspiration behind it. Doing things now is the only way, as you never know what will happen. Missing possible opportunities and overthinking will only cause regret.
KiTTN's heart is heavy on this subject as "feelings of regret emerged when writing parts of this song; regret for not having spent enough time with my mom, especially when I lost her unexpectedly to cancer. Using one of my favorite pictures of her and I as the album artwork is my little way of celebrating her."
The beat here keeps you transfixed the whole way through and KiTTN's vocal delivery is wonderful. This feels like a classic song made in the 90's, the height of quality Hip Hop. KiTTN's flow is uncomplicated, her wordplay is clear and her story is real. She isn't following any trends and this is all about celebrating her late mother who would clearly be so proud of her daughter.
Currently working on a new song featuring recording artist SH3, you can feel that KiTTN is building up for her big break. An authentic artist that has soul, speaks on real feelings and believes in herself, is always someone to back.
Discover more KiTTN
Words Llewelyn Screen