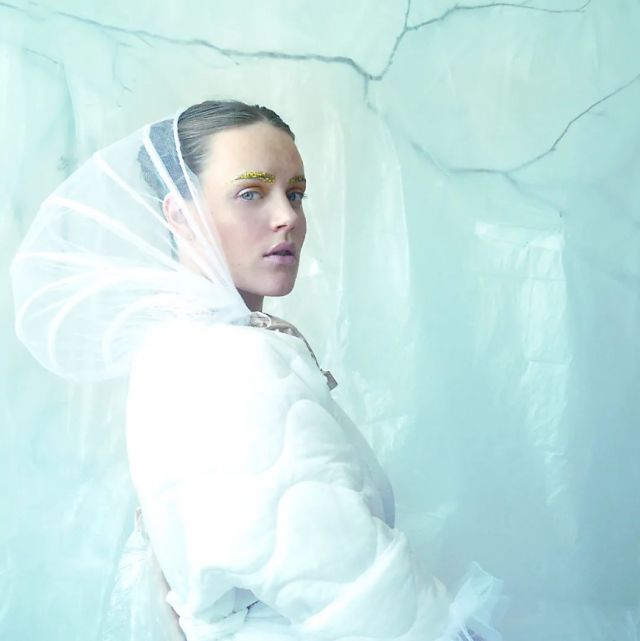 Hailing from Gothenburg, Sweden, the duo KÂRP has just released the EP 'Perfect Order' and it's a synth/electro-pop masterpiece.
KÂRP – Perfect Order
Their sound has been described as "death disco" and, although rooted in the famous innovative Nordic music scene, KÂRP bring a new and distinctive sound to it. 
'Perfect Order' was inspired by the post-pandemic feeling that all values and certainties were swept away from under our feet. This EP tries to create a perfect moment in response, where there is nothing to do but lose yourself in the music.
"The EP is called Perfect Order because every now and then we believe that there is a short moment of perfection. We've been hoping it could be a nice place to be in, at least for about 15 minutes. There is nothing to do there, except to possibly beat a rhythm on a dirty trash can and hope that people start dancing." KÂRP told us.
The title track is an infectious blend of synths and ethereal vocals, hinting at the 80's golden era of synthpop. Its dream-like, nostalgic atmosphere will drag you to the dancefloor and make you swing in no time.
Similarly, Sad Waters and You'll Be Dancing all blend captivating rhythms and dark, almost industrial basslines. The bonding element being the vocals, so angelic and unique in their tone, recalling Lykke Li, Fever Ray and Röyksopp.
K B L is the darkest track in the EP, still allowing bright sonic soundscapes shine through. 'Perfect Order' is a gem in today's electropop scene, with a special atmosphere that makes it the ideal soundtrack for the dancefloor and a lonely walk immersed in your feelings.
Don't waste any more time and go blast 'Perfect Order' now!
Discover more from
KÂRP
Discover more on RCM
Words Anna Colombo