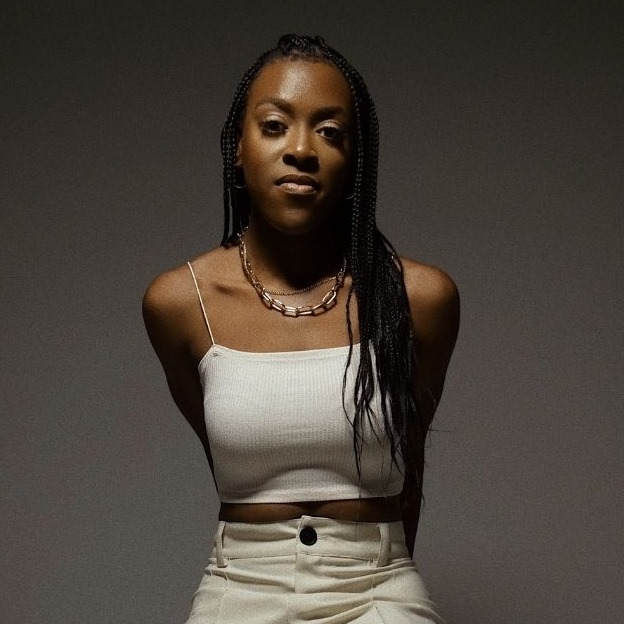 Let the magic of Kadi's pop-infused R&B embrace you.
Kadi – Blood
Kadi has just shared her new single Blood and it's a caress to the ears. The 23-year-old singer-songwriter from South East London has been songwriting since the age of 16, and grew up listening to Otis Redding, Elvis, Percy Sledge and more pop acts like Demi Lovato and Paramore.
Her style is an infectious blend of soul and pop, with melodies and lyrics that strike not only the ears but also the heart.
Kaid's soulful and distinctive vocals shine throughout Blood, recalling Nina Simone in the tenderness but firmness of their tone. Blood starts in a stripped-down, acoustic form, where Kadi's beautiful vocals are only accompanied by a piano. And the song is so beautiful it could easily continue this way and be comparable to one of Adele's ballads.
However, from the second verse, the intensity grows with beats, pads and strings all amplifying the emotions and giving the artist's vocal a way to be even more impactful.
For her young age, Kadi is a very mature songwriter, finding just the right words to touch us deeply:
"See the ashes start to build up these towns upon us no one wants to clean the mess up"
Kadi revealed the song is about childhood, and how sometimes blood ties are not enough to justify the pain we go through because of our families.
After gaining support from BBC Introducing and seeing 2022 as a year where she will unravel more and more music, we can't wait to see what this upcoming pop-soul rising star has to offer.
Discover more from Kadi
Discover more on RCM
Words Anna Colombo