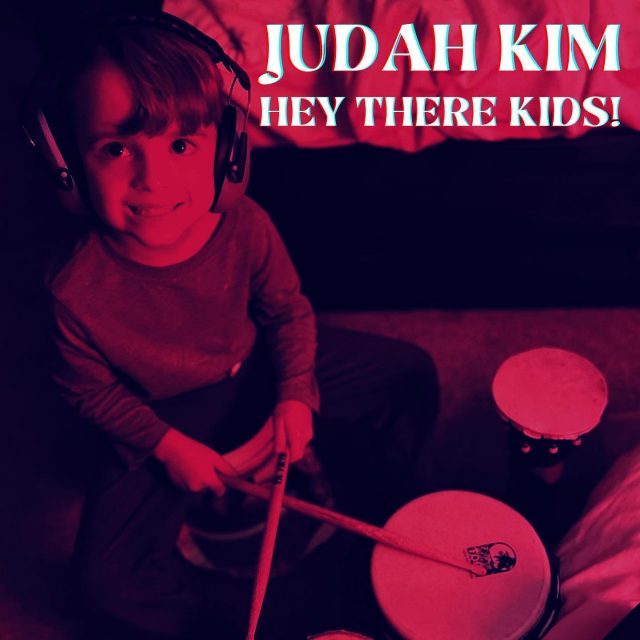 Championing his epic brand of melodic alt-rock, Judah Kim explores in his latest single what, if anything, remains for the next generation.
Judah Kim – Hey There Kids
After his latest single "Backdoor", the 'Radiohead The Bends'-inspired tribute to never suffering alone, Judah Kim seems to be on a role at the moment. His third single of the year, "Hey There Kids", expands his horizons, covering how recent events throughout the world have affected our future generations.
In what might be his most ambitious single yet, the likes of coronavirus, technology and even the BLM riots get a look-in, trying to find out what's left for those growing up in a world that never truly changes.
References such as "Did you hear the statues fell hard?" and "burning eyes on magic phones" render a cynicism of post-pandemic society under a childish and innocent light, a simplicity that makes it all the more damning. "Move the dials one percent. A hundred years for an inch" encapsulates the hopelessness that comes with so little change after so much effort. Is any of it really worth it after all this time?
Despite this, Kim's music has a way of distracting you from the serious stuff, sedating you with a wash of revolving electric guitars and chiming countermelodies. It all harks back to anthemic Oasis-style ballads or (as Kim himself would confess) REM and U2 alt-rock, taking that epic centre and aiming it at a modern-day audience.
The bombastic guitar/drums intro is only a feint, soon giving way to a calmer wave of punctuating guitar chords underneath Kim's soulful voice. His vocals are left to soar in the chorus. Those piercing notes on "With our eyes divided, All the trust is gone, And the fight keeps ragin" cut through the mellow backdrop; he's clear and confident with his message – always a man in control.
As a performer, he sings in earnest, making the most of a phrase's urgency. The colliding syncopations in the song's instrumental towards the end attempt to find an answer and break free, but it doesn't work out that way. He's left in quiet reflection, considering "who will lead the artist war" that needs to change things so much.
If you miss the epic sound that was '80s-'90s alternative rock then you're in for a treat. The message is new (or is it?), and he's updated it for our politically charged times. However, the sound knows where it comes from, and it fits perfectly. He's already on his third single this year so we can hopefully see more on the way soon enough, but for now, just listen. It's certainly been a promising few months.
Discover more from Judah Kim
Words Calum Moran