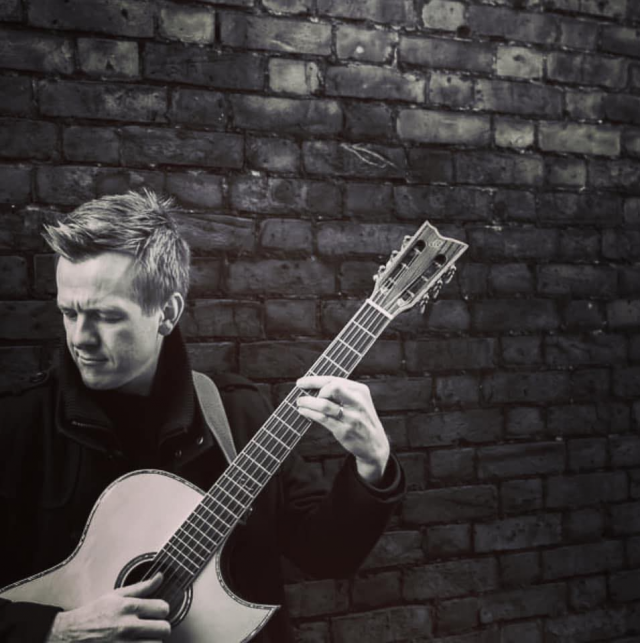 Jon Hart is an accomplished fingerstyle singer-songwriter and neurodivergent musician known for his unique one-man acoustic performances. His new single titled Neurodivergent, bears an important message about neurodiversity.
Jon Hart – Neurodivergent
Jon Hart blends modern percussive fingerstyle guitar with powerful vocals (similar to Jon Gomm and Newton Faulkner) and emotive songwriting, earning him critical acclaim from notable sources like Acoustic Magazine, The Times, Guitar World & BBC Radio Folk.
Beyond his own music career, Jon Hart wears multiple hats as a tutor and accomplished session musician. He's gone a step further by developing comprehensive online programs aimed at guiding aspiring acoustic guitarists through the entire process of composing, recording, releasing, and performing within a mere 90 days. Additionally, his literary contribution, 'An Introduction to Modern Fingerstyle & Singing,' is a testament to his expertise and dedication.
As part of his upcoming 6th album, Neurodivergent is a single that dives into Hart's own encounters with neurodiversity. The track serves a dual purpose: to shed light on this condition and to foster a sense of relatability among individuals within the neurodivergent community. In a society often plagued by misconceptions about neurodiversity, Hart aims to provide solace and connection through his music.
Jon Hart's signature fingerstyle technique brilliantly captures the myriad of emotions woven into Neurodivergent. His heartfelt vocals, intertwined with the mesmerizing guitar work, create a poignant ambience.
"Neurodivergent stands tall merging technical brilliance with heartfelt and genuine lyrical expressions."
With over 3 million streams on Spotify, five critically acclaimed albums, numerous awards, and a mentorship role for over 1000 students, Jon Hart's resilience and unwavering dedication deserves your attention.
Discover more from Jon Hart
Discover more from RCM