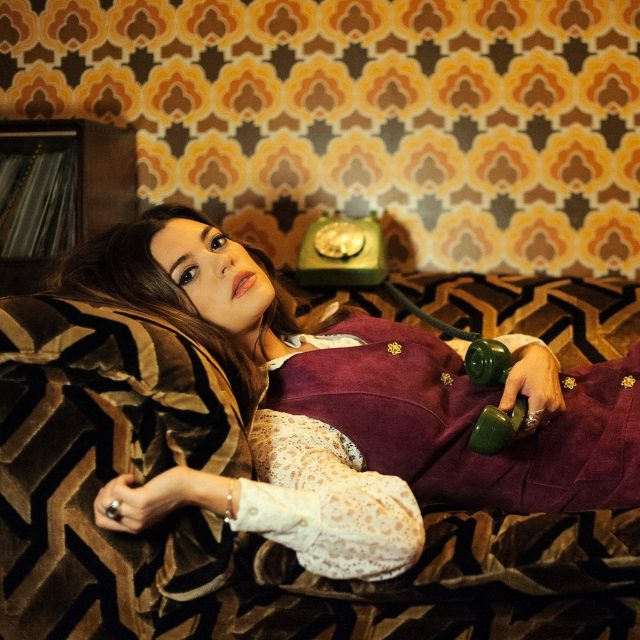 Iraina Mancini has been writing her own songs and gigging from a young age, fronting bands such as electro pop band 'Mancini' and then later with Liverpool's 'The Venus Fury'.
Iraina Mancini – Undercover
The persistent and ear-catching bassline is the first part of Iraina Mancini's single to lure you in, before her soulful voice and slick melodies get you hooked. 'Undercover' lives up to its title with its cool, vintage vibe which smacks of intrigue, and could easily be the soundtrack to a film-noir production or your nostalgic drive through the city at night.
Iraina's vintage influences are easy to spot throughout this track, with reverb-drenched funk-esque guitar stabs and a wailing horn section appearing throughout the song to support the bass motif. No surprise then that she also hosts a cult radio show each week on Soho Radio in London, where she discusses music history and pays tribute to vintage funk n soul, Ska and Garage Rock, whist featuring such iconic guests as Garett Shider (Parliament Funkadelic) and Mike Chapman (Blondie, The Knack).
Being an in-demand DJ too, Iraina regularly hosts and performs at fashion and music industry events, and her music adeptly blends the two arts together to create a seamless expression of the seductive charm of that bygone era. Check out the official music video here, where Iraina has teamed up with director Erica Bergsmead to bring the complete artistic vision to life.
Iraina has been working with producer Jags Kooner (of Manic Street Preachers and Primal Scream fame) on her new material and plans to hit the road soon with a full band; we can surely expect big things from this multi-talented artist who is able to marry the charms of vintage music and fashion so strikingly.
Discover more from Iraina Mancini
Words: Kyle Dewar-McKay