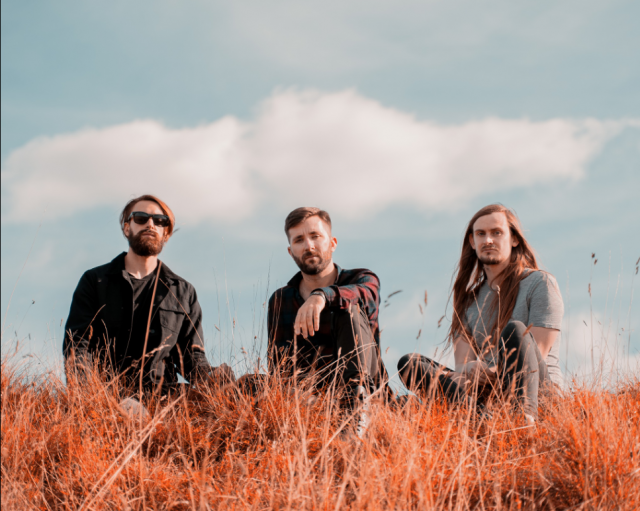 Ready to turn heads once again, InAir has unveiled a brand new track called Same Skies. This emotive banger embodies the distinctive aural style that has made this band a noteworthy outfit on the UK's alternative scene.
InAir – Same Skies
Somewhere between Alternative rock and Metalcore lies this outstanding trio from Reading, UK, with several media praising their eclectic sound, including Kerrang! This reputation has taken them to support notorious acts such as Arcane Roots, As Everything Unfolds, and Press To Meco, confirming their relevance as a rising group.
Following a series of singles and the acclaimed EPs A Different Light (2017) and Dreamful (2019), this triplet comprised of Connor Shortt, Aaron Iley, and Joe Conneely has made its triumphal return with Same Skies, a touching melody succeeding at transmitting raw sentimentality.
Melodic guitars and clean vocals intertwine elegantly, bursting into a dramatic chorus of epic proportions, with gorgeous arrangements conveying the heavy-hearted lyrics with equally heavy instrumentation.
The song is described by the band as: "dedicated to a late friend with the purpose of showing empathy and compassion towards people with addictions. The song was born out of Joe's experiences but was a collaborative effort during the recording process with each person contributing ideas".
Same Skies is a superb example of Metalcore greatness, delivered through stunning musicianship and sincere lyricism.
In all their compositions to date, InAir has shined due to their frankness and high reliability, qualities exhibited in this track, which by the way, is only the first of many more to come. Still aspiring for more and on a never-ending path of sonic evolution, InAir is a band that will only get better as time passes.
Discover more from InAir
Discover more on RCM
Words Javier Rodriguez