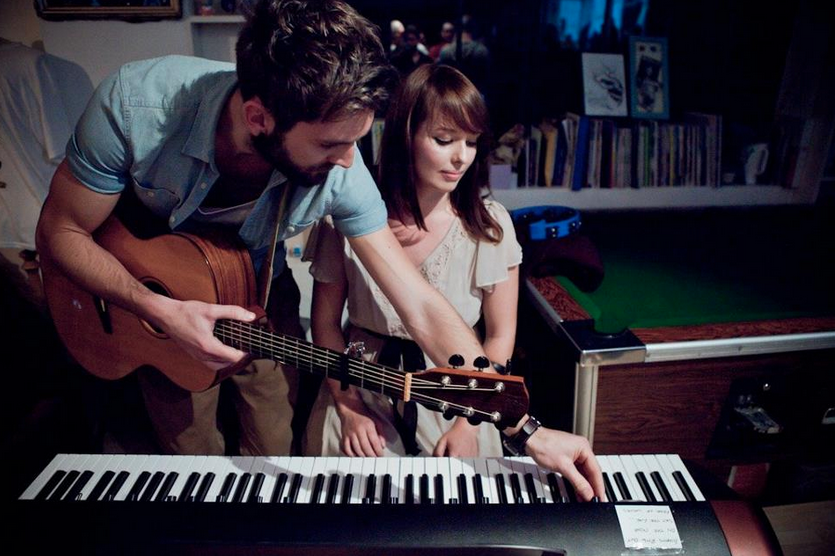 In this article, we explore how an unsigned band called The Daydream Club achieved one million Spotify streams in just two weeks.
The challenges facing unsigned bands
The promotional challenges facing an unsigned band are well documented. Everything costs money, money you don't have. Getting on the radio requires a plugger and ultimately you will be fighting for scraps with playlists dominated by major label signed artists. The same is true of the music press. Have you ever tried getting in the NME without professional PR support, label backing or a big advertising budget? There was a time when Facebook provided a genuine opportunity for a band to achieve genuine, organic reach but even that has now been replaced by paid-for promoted posts.
Spotify an opportunity for unsigned bands?
So what opportunities are left for new artists to promote themselves effectively?  The answer as it turns out is Spotify. Yesterday a self-released alt-folk duo from Leicester called The Daydream Club achieved one million plays on Spotify without any paid or professional support.
How? The answer, the humble Spotify playlist and good old-fashioned listener power. A few weeks back the band spotted plays of their last single 'Soundwaves Of Gold' were shooting up. Why? It wasn't being played on the radio and there was no other promotion. After much head-scratching, they discovered they had been added to a Spotify curated playlist called Autumn Acoustics. The Daydream Club were joined on this playlist by more established artists like Ben Howard and Nick Drake and it was clearly having a profound effect. Spotify users were listening to the playlist and clicking through to hear more from The Daydream Club, within days the play count was growing at a staggering rate. The duo's last self-released EP 'Found' was finally getting the audience it deserved.
On the back of this playlist, a couple more of the band's tracks were added to other Spotify curated playlists (without any payment, or plugging) and the play count kept rising. After just two weeks the plays had smashed through the 1m mark, and they are showing no sign of slowing down.
Spotify is frequently criticised for not paying artists enough per stream, and just this week US pop star Taylor Swift has removed her back catalogue from the service. But for The Daydream Club and thousands of other unsigned bands, the hardest part is just being heard. While radio continues to fail new artists, maybe, just maybe unsigned artists have found a new unlikely hero… The humble playlist and good old-fashioned love of music. Thank you, Spotify.
About The Daydream Club
Adam Pickering and Paula Walker met while studying at Liverpool Institute for Performing Arts. The self-released duo are known for their girl/boy harmonies delivering both epic and intimate in equal measure. The Daydream Club (TDC) are currently working on new material for a run of singles, with the first single 'Saltwater' set for release in March next year.
The 'Found' EP was released in October 2013, following a hugely successful fan funding campaign. The EP was mastered by Pete Maher (U2 & The White Stripes) and contains the singles 'Found' and 'Soundwaves of Gold'). Never content with just one version of a track TDC remixed their entire Found EP, which lead to further praise and blog coverage.
The previous single
Neon Love Song (Part II)
was hand-picked by Christopher Bailey to soundtrack Burberry's 2012 eyewear campaign. Adam & Paula also modelled for
the
campaign. Their music has also sound-tracked
The
Evening Standard Theatre Awards and featured on BBC's Football Focus.  In
the
last two years, TDC has recorded
two Burberry Acoustic sessions
, which have generated over 250,000 views, featured on
the
front page of YouTube, Myspace and 
RollingStone.com
Discover more from The Daydream Club
Words Mark Knight