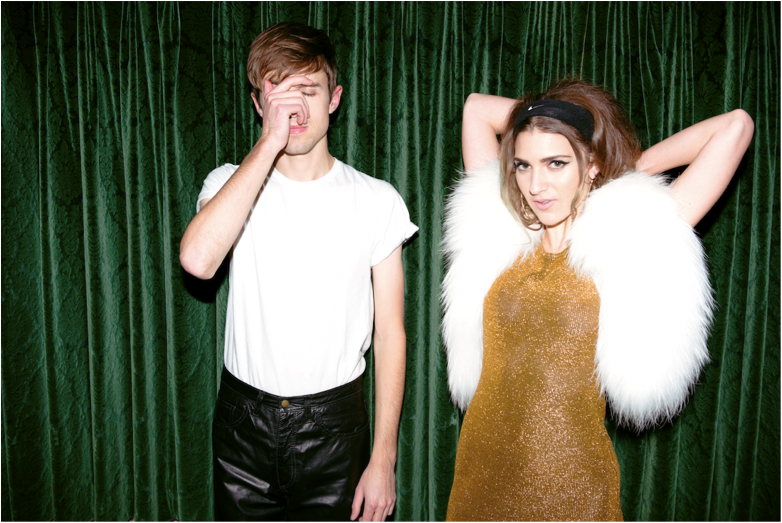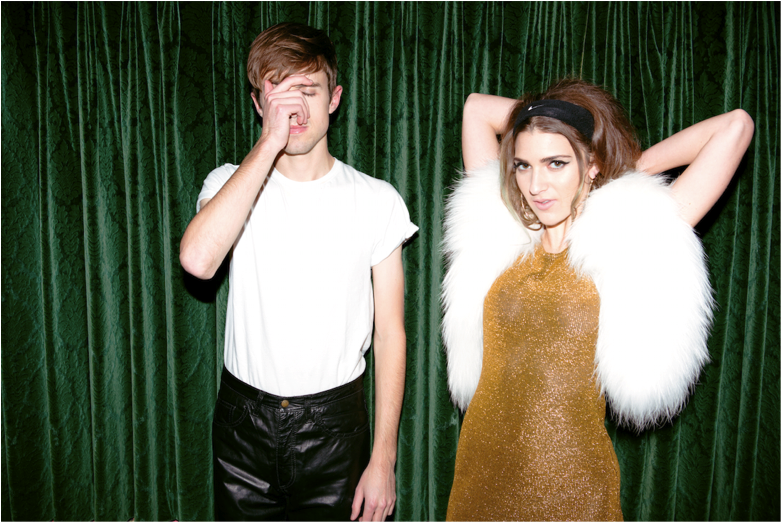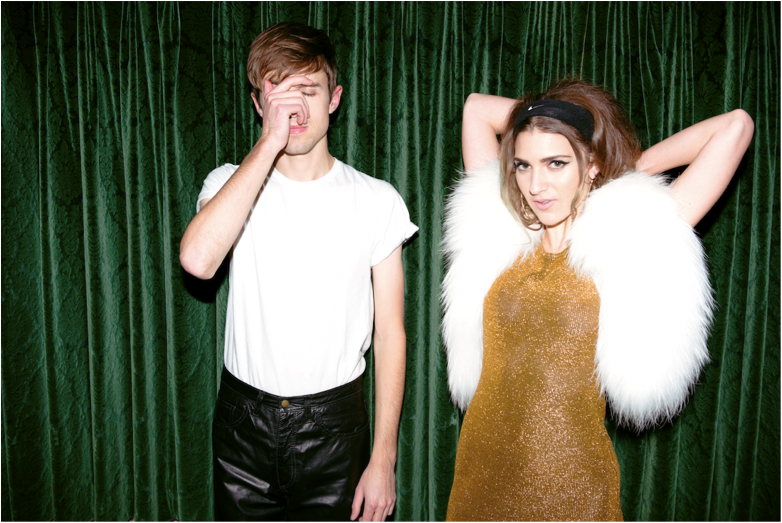 LA's brat pop band, HOLYCHILD, unveil the second song, "Money All Around" off of their upcoming debut album, 'The Shape of Brat Pop to Come' out June 2nd via Glassnote Records. Additionally, the first song released off of the anticipated LP,  "Running Behind," is currently featured in the first ad for the Apple Watch.
Of the song, singer Liz Nistico said, "'Money All Around' pretty much sums up all the themes in the album. It's about our culture's obsession with fame, bodies, and money, and how that affects personal relationships. I feel like I'm always second-guessing my interactions with other people. Maybe it's overthinking, but I'm always trying to figure out which transactions are natural, true, honest, genuine, and which are motivated by the other person's ulterior motives or even mine."
HOLYCHILD will embark on tour with Passion Pit starting May 6th in Washington DC, and concludes with a hometown headline show at the Troubadour on June 10th to celebrate their album release. HOLYCHILD will also be performing at Sweetlife Festival, Governor's Ball and Lollapalooza this summer. For all tour and ticket information, check out their website.
May 06 – 9:30 Club – Washington, DC*
May 10 – Radio 104.5 Birthday Show – Camden, NJ
May 11 – Kings Theatre – Brooklyn, NY*
May 13 – Thalia Hall – Chicago, IL*
May 14 – Thalia Hall – Chicago, IL*
May 16 – Triple Rock Social Club – Minneapolis, MN*
May 19 – Showbox at the Market – Seattle, WA*
May 20 – Showbox at the Market – Seattle, WA*
May 22 – Red Butte Garden Amphitheatre – Salt Lake City, UT*
May 26 – Ogden Theatre – Denver, CO*
May 27 – Boulder Theater – Boulder, CO*
May 29 – Grand Sierra Resort & Casino – Reno, NV*
May 31 – Sweetlife Festival – Columbia, MD
Jun 06 – The Governors Ball – New York, NY
Jun 10 – The Troubadour – Los Angeles, CA
Aug 01 -Lollapalooza – Chicago, IL
*w/ Passion Pit
Discover more HOLYCHILD on RCM