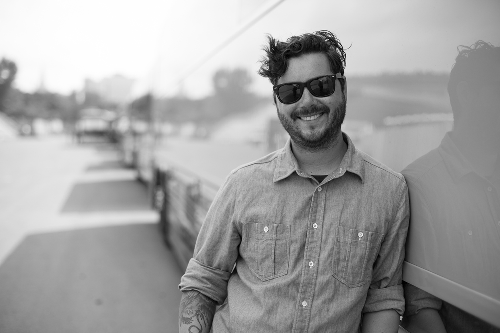 PJ Bond has been compared to Elliott Smith, Micah P Hinson, and Wilco, while his new album reveals all the bombast and ambition of someone who has listened to a fair amount of Dylan or Springsteen, and dreamed.
Speaking about his new track Everglades PJ says: "It is never fun to see people you care about feel stuck in bad situations," Bond tells us about the underlying theme of "Everglades." "Upon moving to a new city, I met a woman with whom I connected quickly … and soon learned things that made me terribly uncomfortable. The speed of our emotional intimacy only amplified the confusion and discomfort surrounding us. I am happy to say things are better now."
Having originally emerged with debut album You Didn't Know I Was Alphabetical (written whilst he was essentially homeless), PJ Bond will release new record Where Were You through XMR on May 4th, which you can preorder on CD or for download here as well as from Amazon, and Google Play. Bond came to the label's attention after being introduced by current signing Billy The Kid.
PJ Bond will be returning to Europe for a string of dates in June 2015. Tour dates are below and full UK tour will be announced soon.
June 2015 European tour dates:
02 Vienna, Austria @ Das Bach
03 Graz, Austria @ Sub
04 Salzburg, Germany @ Shakespeare
05 Rohrschach, Switzerland @ Treppenhaus
07 Zurich, Switzerland @ El Dorado Bar
10 Bern, Switzerland @ Café Marta
12 Turbigo, Italy @ TBA
14 Lyon, France @ Kraspek Myzik
16 Leuven, Belgium @ Vleugel F
20  Holzerath, Germany @ Mini Festival
21 Regensburg, Germany @ TBA
22 Berlin, Germany @ Cassiopeia
23 Leipzig, Germany @ Kulturcafe Manfred
24 Würzburg, Germany @ Kurt und Komisch
25 Hannover, Germany @ Garden Show
26 Bielefeld, Germany @ Plan B
Everglades by PJ Bond appears on Episode 128 of Lost On Radio.