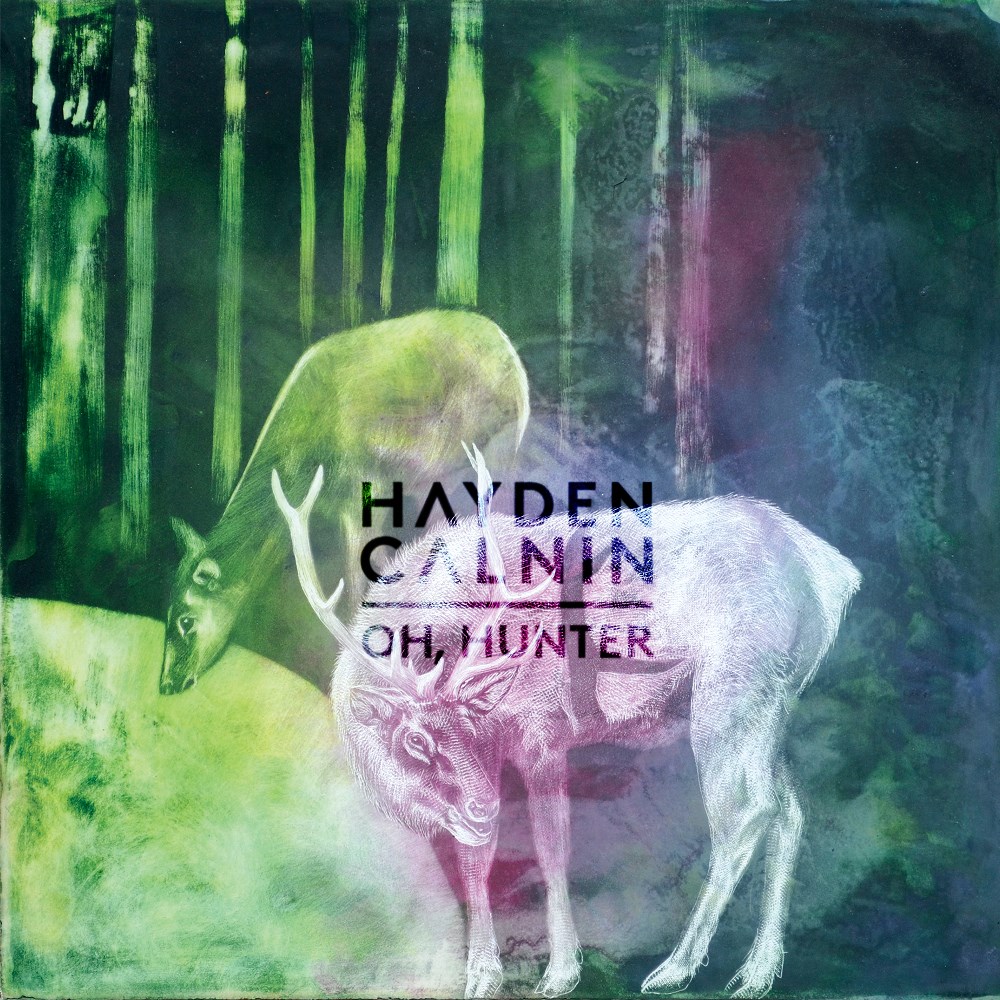 Oh, Hunter by Hayden Calnin is a wonderful marriage of sparse, dream like electronic arrangements and soulful vocals. Part Bon Iver, part James Blake, but all really, really good. Calnin is an artist clearly in his element in the studio, possessing the time and talent to tinker with these songs in order to create something memorable. Despite being derived from largely electronic sources, Oh, Hunter retains an organic feel.
The EP was recorded in Calnin's home studio on the Mornington Peninsula, about an hour southwest of Melbourne. There must be something in the water, as Gotye recorded Making Mirrors in his home studio just down the road. Both artists share similarities, many hours alone in the studio, their production skills and vocal abilities providing the uniqueness to the music.
This is music where the vocals shine. Not in some god-awful X factor contestant way, but where the voice is used to full effect as an instrument. Layer upon layer of lush, reverbed vocals give the tracks their personality. Instrumentation is sparse, with simple piano or guitar chords providing the main melodic foundations for the songs.
Oh, Hunter opens with the two most 'radio friendly' songs, Coward and Comatose. Coward is dark, with a deep driving kick drum, low in the mix. Probably the busiest song on the EP, contrasting shades of dark and light are used well in the verse and chorus. Thunderous drum rolls and the tinkering of chimes scattered throughout, the double chorus ends the song in a wonderful wall of noise. Comatose starts off slow and quiet, just vocals and piano. It sounds like it should be the background music to a funeral scene in a TV drama. About a minute in we hear the signature sparse electro beats, driving the song.
[youtube width="640″ height="360″]http://youtu.be/cu4cBhgR-gM[/youtube]
The last two tracks on the EP are subtler. Not Good for Me is characterised by the driving groove in the verse, without really reaching a traditional chorus. Lack of falsetto distinguishes this song from the rest of the EP, as this is something that Calnin uses with consistency. Little vocal snippets are cut up and looped to add a really catchy percussive element.
Forever A Traveller is a brilliant closer, a fact that becomes more evident the more times you listen to it. It is a repetitive yet interesting song, but works because of this. An acoustic guitar provides a very simple 4-chord melodic basis to the song, with the main repeated line I'm forever a traveller, hunter for the stars sung over and over, each repetition adding another layer. A secondary vocal line introduced later gives us the EP's title. "Hunter, oh hunter keep your prize, 'Cause harder and harder our willingness it dies."
Hayden Calnin will launch Oh, Hunter with shows in both Melbourne and Sydney early May.
Nick Cheek