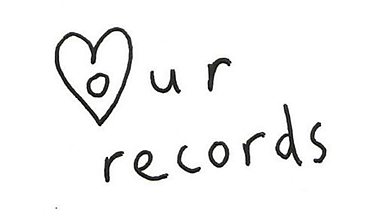 Hello, I'm Kev La Kat; Founder of Love Our Records. Our release for Yannick's 'No Lust' was featured on RCM and my remix was also on the first episode of the RCM Lost On Radio podcast, so I've been asked to tell you more about the label.
Introducing Love Our Records
We are a free genre download label, set up and run by artists. We release free downloads every week via our Soundcloud Page by over 16 different artists ranging from Hip-Hop, Dub-step, Indie, Electronica and just about every kind of music you can imagine. We have had a great year in 2012, gaining lots of support from lots of blogs, festivals and BBC Radio 1. We are on a mission to spread our music as far as possible and make sure it's as good as it can be for the listener with some colourful artwork to boot.
So, if you want to fill your iPod, phone or CD for the car with something varied and unique, you have found the place. Without any further waffling , here are some of our releases!
1st up Cool Fun – House
Cool Fun are MAX JUNG: Artist/producer/songwriter/DJ.Formerly of Third face,who initially released on Pork Recordings and then as the one and only none drum n bass act on Roni Size' Full Cycle label and SARAH JOHNS: Singer/songwriter/performance artist and front woman of Mr Beasley, recent main tour support on Robyn's European tour, with two singles named as Record of the Week on BBC Radio 1 and BBC 6 Music. Also of Sarah Johns Music Party.
This is free download gold dust and the video, directed by Prano Bailey-Bond has also picked up many awards, made for a budget of only £150.
Hailing from Austin, Texas; Notes floats is the world's most amicable Mc, who also produces his own beats that sound like they are straight out of Hip Hop's Golden era.
Collabs and nice things happening with Notes, Kev La Kat and Black Dots currently. With virtual pigeons providing a steady connection, we have never felt so close to Austin, Texas. If Grand Wizzard Theodore is down with it, we think you should be too!
A one-man band, he plays drums, guitar and sings. A prolific songwriter, previous outputs include Salako and Bitmap. Luke from 'Black Dots' began producing music back 1992 with an old Atari and some broken wires, producing instrumental Hip-Hop and Electro for bedroom break-dancers.
In 1995 the multi-instrumentalist joined psychedelic pop pioneers Salako, producing and co-writing both of their critically acclaimed albums. In 2002 he formed Bitmap, here is what the NME said about him "If Bitmap could change their name to The Beta Band, thousands would hail this as the album that finally confirmed their potential". Now he makes music under the name 'Black Dots' and this is the debut single on Love Our Records.
From New York City, the mighty 'Giga Herbs' and their highly addictive future classic, 'Froggin'. In 2010 they met, musically, in a small room adorned with Greek columns and Octopi, in a white house on Staten Island. The rent was cheap so they forged their musical swords and never turned back. Consistently whipping up tracks and spilling them all over the interwebs, it was only a matter of time until, LOR & Giga's paths crossed! So now in 2012, Giga Herbs are here to shake up your radio, laptop and phone!
Kev La Kat – Is This The Stuff!?
This is the last track I produced for release, all I need to know, Is this the stuff!?
At last but no means least, is this track by the computer game fanatics Endoflevelbaddie and Player One. Constantly making the right noises wherever they go! This track has proven to be one of our most popular choices!
So this has been a great chance to introduce some of the acts on Love Our Records and please check out our other artists via Our Website Hopefully you will keep your eyes peeled for our weekly releases and if you like it, please share it!