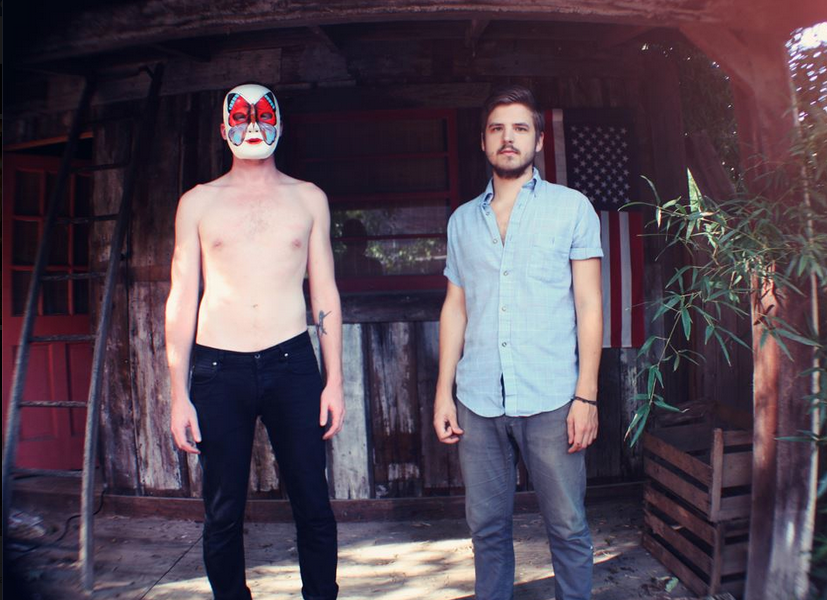 Folk and electronica are not exactly two genres you usually see paired up, but this is exactly what Nashville based 5-piece Foreign Fields do perfectly. Their music turns the two genres on their heads and creates something entirely new, with all the natural beauty of Sigur Ros.
Foreign Fields begun creating their debut L.P in an abandoned office building in Wisconsin last December, wanting to experiment with new ideas of what folk music could be. 'Anywhere but Where I Am,' is what they accomplished; a gorgeous and musically complex collection of thirteen electronic folk songs.
The albums title track is an emotional and melancholic tune, with intense piano notes. As the song builds the piano becomes more profound and equally more captivating. The song is entirely instrumental, making it a pure and organic creation. The song is endlessly moving, and somehow tells a story without saying a word. It is perhaps the most accomplished track on the whole album. 'Names and Races' is a song of angelic quality; light and meaningful.  The song seems to tell the tale of change, of fresh starts and past endurance's  The guitar notes have a tranquil quality that lifts the songs, and the vocals, as with the other tracks on the album, are distinctive and memorable.
The track 'Taller' has sounds of Bon Iver, that classic mellow and graceful edge that carries you both mentally and emotionally. The song is hypnotically symmetrical with a curious and subtle over-beat. Comparing Foreign Fields to Bon Iver may seem a little easy, but their similarities are striking. Both bands possess an ability to create truly organic songs that are haunting yet angelic; mixing genres effortlessly.
All in all 'Anywhere But Where I Am' is an album of enchanting lyrical poetry and emotive instrumentals. From folk to acoustic, to voiceless tales, the album is completely diverse. Bringing together the soft poignancy of folk and the cool vibes of electro, 'Anywhere But Where I Am' is an extraordinary exploration of music as we thought we knew it.
Jen Grimble