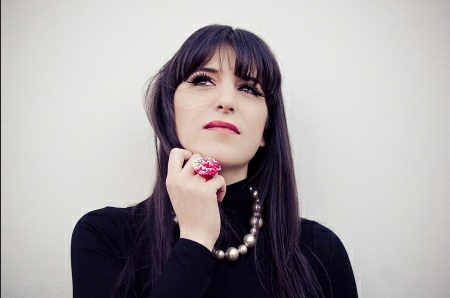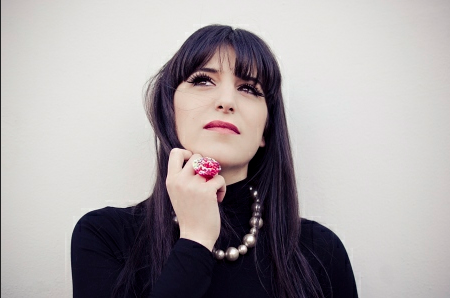 Genna Marabese is an Italian born, Bedfordshire based alternative singer songwriter who conjures up discordant underground pop sounds. Her debut single "We Are Animal" is a strikingly powerful tune which immediately caught our attention. It's clearly the first signs of love #FSOL and we can't wait to hear more.
"We Are Animal" released next Monday has  dark undertones about battling with your inner demon (your animal) with the lyrical sounds of darkness creeping into everyday life  " into the air that you breathe and the food that you eat".
The music video (filmed, edited & directed by M.K.Ceesay a short film maker/ music video director based in Shoreditch) was shot in a empty uninhabitable cottage in a rural village in Bedforshire.
Genna Marabese. We Are Animal
[youtube]http://www.youtube.com/watch?v=7QXm_UU2XNY[/youtube]
It's easy to see why prior to it's official debut release Genna has had outstanding radio support already from Tom Robinson (BBC 6) Amazing Radio's The Other Woman, BBC 3 Counties radio Introducing show and  Steve Lamacq.
If you like PJ Harvey, Anna Calvi then we suggest you give Genna Marabese your full attention. The single launch is next Tues 29th May @ Hoxton Underbelly- Shoreditch, London. In the meantime why not grab your FREE download of the b-side 'Walls'
here
[soundcloud url="http://api.soundcloud.com/tracks/41882798″ params="show_comments=true&auto_play=false&color=180c01″ width="100%" height="81″ iframe="false" /]