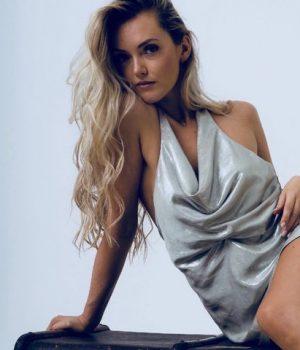 Our First Signs of Love feature is about the moment you find a new artist to love, and you simply can't get enough. This week we shine the spotlight on Norwegian singer-songwriter Maren Davidsen and her debut single 'Damage Done'
Maren Davidsen – Damage Done
'Damage Done' is equal parts haunting and hypnotic, it tells the story of a fragile relationship where the two protagonists try to let go and forgive each other's mistakes. Tudor Monroe's production surfs the wave between funky pop and cool deep house, while Maren Davidsen's vocals simmer tantalizingly throughout.
Talking about 'Damage Done' Maren explains
"For me personally, I've always been a true believer of coming clean whenever forgiveness is due. I learned that it usually comes with a price, you know you've done the right thing, but you are left with a loved one wondering if they can trust you. The song represents how hopeless I was feeling at the time, unable to let go, yet knowing the agony of staying"
About Maren Davidsen
Norwegian singer, songwriter draws from styles ranging from acoustic, soul, r&B to blues and electronic pop music. While she cites her life as a wild, but hopeless romantic Londoner as the source of her creative inspiration.
While her original lyrics depict familiar and traditional themes of pain and lost love it's fused with her 24-year-old Millenial relevancy which adds an added poignancy. With a debut EP scheduled in early 2022, we can look forward to hearing more heartfelt Nordic soul very soon.
Discover more from Maren Davidsen
If you like Maren Davidsen you might also enjoy some of our other previous FSOL featured artists
Words Mark Knight