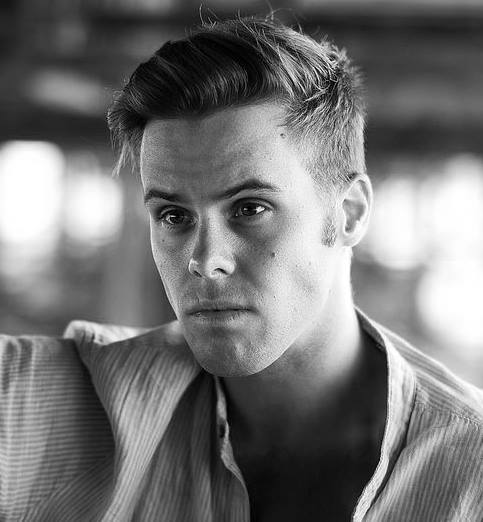 This feature is all about those moments that music stops us in our tracks,  maybe just maybe we have found a new artist that will go on to become one we love for the rest of our lives. We typically focus on new artists, and début singles.
In the case of Lombard (Now renamed Boston Building) they were so new that when they sent us this track they hadn't even created a Facebook page. This really is the freshest of fresh new music.  Lombard are a group of musicians living in Deptford, obsessed with pop tunes and obsessive about vocals. They meet in James' living room and make music, it's as simple as that. (Lombard are now renamed Boston Building)
It's unclear exactly how many people form this collective but we do know Craig takes the lead on début single 'Friend' a soulful, power pop anthem, that reveals itself as an ode to unconditional friendship. This track soars, forget James' living room this track would comfortably fill a stadium or grace the sunset moment at your favourite summer festival complete with a full gospel choir.
"Don't matter how much you hurt yourself with a needle, don't matter how much you try and throw your life away." I'll be there."
At times Craig's vocal reminds us of David McAlmont of McAlmont & (Bernard) Butler  fame, if you ever need an excuse to listen back to their hit 'Yes' this is it.
Lombard promise to feature more of London's ridiculous talent in future releases, and we await with excitement.