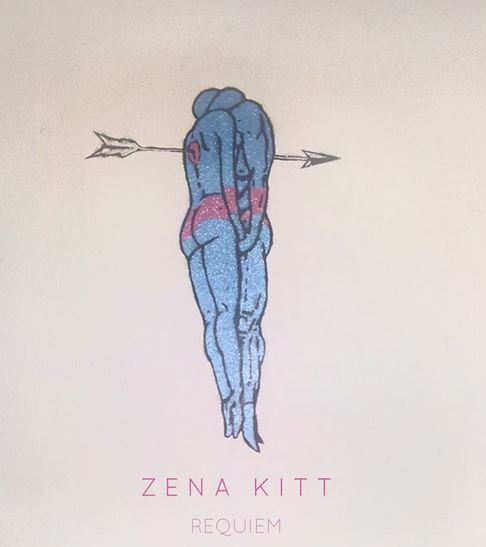 Born to Iraqi parents and raised in London, singer Zena Kitt follows her début release, 'Gun' with new single 'Requiem' and it's this week's First Signs of Love featured track. Requiem is a wonderfully seductive and passion-fuelled piece of electro-pop. "Will you be my saviour?"  The track channels influences as diverse as Kate Bush, Portishead, Bat For Lashes and Alison Goldfrapp.
Zena has recently been collaborating with a selection of emerging musicians and producers. For the recording of 'Requiem' she has teamed up with 'ones to watch' producer Slan – a young new force to be reckoned with who has been working with some blossoming house, R&B and hip hop artists. His dreamscape work with Zena showcases another side to his talents.
The striking artwork for the single was created exclusively by notorious Egyptian street artist Keizer, whose politically-based art targets both capitalism and imperialism.
Listen out for Requiem on this week's episode of Lost On Radio (Episode 104).
Discover more on RCM