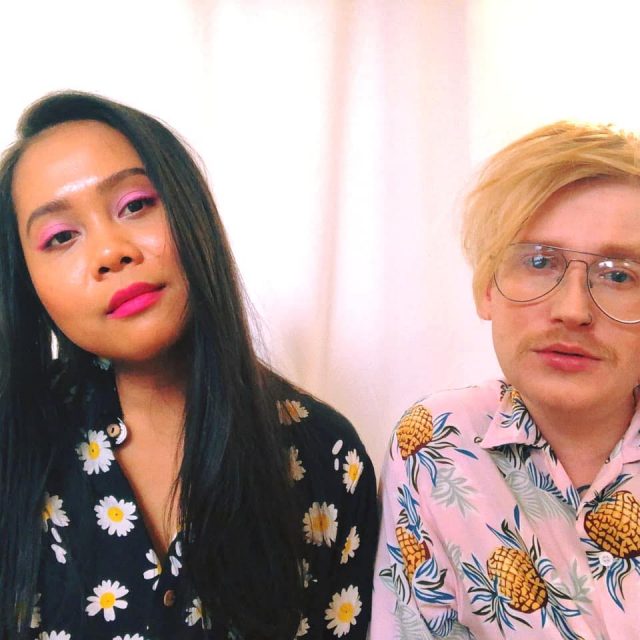 Formed during the Covid-19 lockdown, FancyNormal are an incredible, female fronted synth-pop duo and Ultra Passion is their feel good debut release.
Introducing FancyNormal
Vocal powerhouse Noni constitutes one half of the duo, with Perth-born music talent, Jules, making up the other. Noni moved from Indonesia to Australia when she was just ten years old. The only English she knew at the time was the lyrics from Britney Spears' album "Baby One More Time",  speaking volumes about her deep rooted passion for music and the pop genre. Producer/musician Jules has worked on several brilliant multi-genre projects over the years. Most notably, she has worked with alternative indie band, Bishi Bashi, who supported pop rock band, Evermore, back in 2012.
FancyNormal – Ultra Passion
The band's first single, Ultra Passion, is taken from their upcoming EP, which is due to be out in January 2021. In these often dull and gloomy times, Ultra Passion is a refreshing ripple of positivity. It radiates bright and playful vibes, with its upbeat 80's synth-driven sound. FancyNormal draws inspiration for their sound from bands and artists such as MGMT, Ralph, and The Naked and Famous, as well as pop icon Carly Rae Jepson, and the big soul energy of Whitney Houston. For vocalist Noni, Ultra Passion represents "a melodic release of raw passion and soul inspired by dysfunctional young love".   
Discover more from FancyNormal
Like FancyNormal? You might also enjoy MACY
Words Rachel Makinson