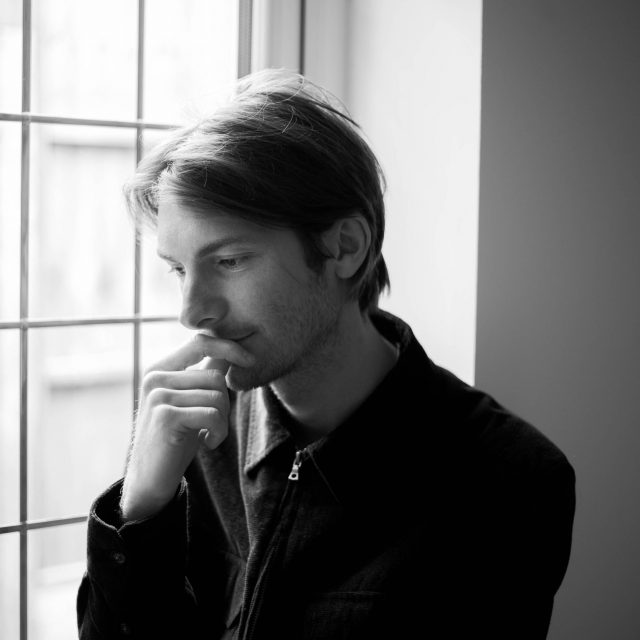 Dom Malin's new single 'Eye of the Storm' is a touching, vulnerable ballad that depicts the end of a relationship and the beginning of a new phase in life. 
Eye of the Storm
Roaming crestfallen along the new path life has taken him on, no company but his guitar… there goes English folk rock singer Dom Malin with his new single, "Eye Of The Storm". "She looks away like I don't exist", "I'm tired of giving my all", says our bard, beaten by his own love. Every relationship is the work of two and this man has just realised he is alone trying to keep his alive. His weary, aching voice narrates his disappointment adorned only by an acoustic guitar, perfectly captivating the loneliness of a lover who has just decided to move on and accept what he cannot change.  
Of course the mood is downbeat and bittersweet, but Malin understands that every such turning point can represent a new beginning and the song gradually progresses towards louder and more uplifting textures as he strides along on his new road. Malin's voice conveys the touching vulnerability one would expect from this kind of story and you can certainly see that his words all come from a place of sincerity, probably a story he has actually lived. "Everything I write and everything I say is the truth", comments the singer on his body of work. 
One might wonder who it was that broke his heart and inspired such a compellingly vulnerable ballad, but he'd rather give as little detail as possible about his songs and let the listener construct their own story. Quoting Nigerian songstress Sade Adu, he adds "Once a song is out there, it's no longer mine". And honestly the song's story has been heard, seen and felt so many times by so many of us, one can hardly avoid instantly relating to his pain. 
This is the third release by the musician and follows "Can't Stay", named song of the week by BBC Lincolnshire.
Discover more from Dom Malin
Words Fernando de Oliveira Lúcio