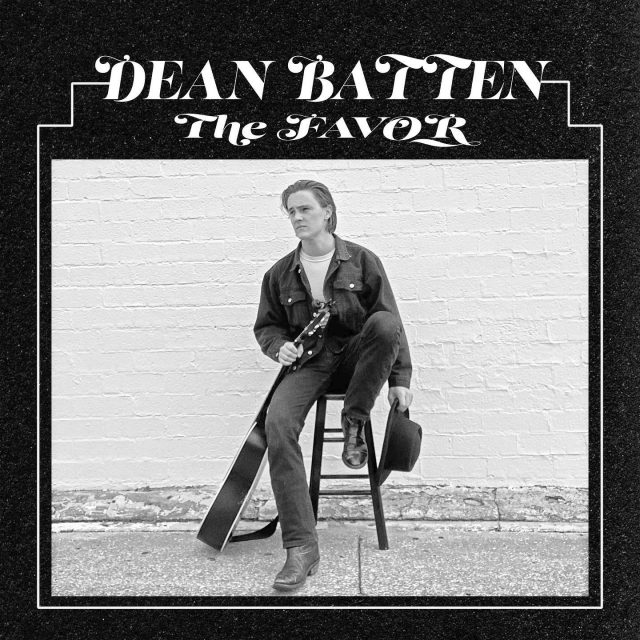 Gritty, candid and soulful is what best describes Floridian artist Dean Batten's newest release 'The Favor', and it is a track you don't want to sleep on. As you feel every word Dean passionately croons, the single builds to a climactic end that is wonderfully thrilling for the eardrums. 
Dean Batten – 'The Favor'
Keeping the perfect balance between hazy and dynamic, 'The Favor' is a cleverly curated track that draws you in right from the very first note. The guitar-driven single serves up an intriguing dose of psychedelia, as singer-songwriter Dean belts out a multitude of gutsy notes that listeners will feel at their very core. His poetic and honest lyrics explore themes of love and desire and are wonderfully narrated by Batten's husky, distinctive vocal tone. 
The 25-year-old rising talent is not only a singer-songwriter but also a multi-instrumentalist. With a plethora of talents up his sleeve, it's no wonder the artist has a shining back catalogue of moving and meaningful tracks. Penning songs for the past twelve years, Dean began sharing music back in 2016 and has created strong momentum in the industry with each of his releases. 
Having impressively undertaken a solo US tour that he did on his motorcycle, Dean consistently shows his drive and determination is more than enough to keep him on the map as an exciting upcoming artist. With plans for a 2022 spring tour and more singles on the way, be sure to keep this artist firmly on your radar.
Discover more from Dean Batten
If you like Dean Batten you might also enjoy Americana songwriter John Murry triumphs in new album The Stars Are God's Bullet Holes
Words Chloe Hadded