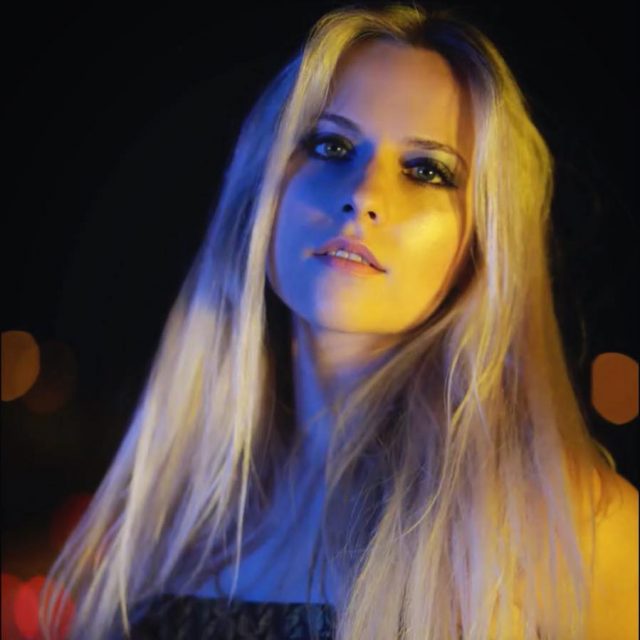 Franco-English Pop-rock singer-songwriter Corinna Jane surrounds 'Queen Of Wands' with sparkling vocals, figurative lyrics and alleviating backdrops.
Corinna Jane – Queen of Wands
We can feel the melancholic yet hopeful atmosphere right away from the first track of the EP 'Give Me A Sign' which depicts feelings of grief in a more positive light. The ocean analogy 'Like the sea that leaves a trail along the tide' truly amplifies this complex atmosphere, possibly relating to the taboo topic of trauma – which similarly leaves a trail in our minds – that Corinna wasn't afraid to explore.
In a 12 part series where Corinna Jane describes how the songs on 'Queen Of Wands' were written and produced, she discussed the meaning behind the beautiful 'One Last Serenade', explaining that it was a song she wrote when she was 'confronted with a relationship that needed to come to end.' Later Corinna noted how she presented 'playfulness' using a syncopated dance feel in which she demonstrated on her piano. For the more upbeat 'Rainy Day (London Cafe)' which perfectly parades her musical versatility, Corinna tells us that the '60-second-round' came about very 'sporadically' as she was standing in her kitchen a few years ago trying to avoid doing homework. She claimed that at the time she wished she was somewhere different from her 'academic persecution'.
To conclude 'Queen Of Wands', Corinna Jane introduces us to a piano-infused piece entitled 'It Was Alright' that makes us wonder how her flawless angelic voice manages to sound like it belongs on a number one chart hit and a Disney song. Anecdotal lyrics including 'It was so good sipping on fine wine, as we gazed at the moonlit sky' captures the tranquillity we feel as listeners whilst imagining such scenarios in our own heads. In fact, these nostalgia-filled phrases summarise the EP as a whole, blending sorrow and anguish with optimism and harmony.
Discover more from Corinna Jane
Words Françoise Maurer