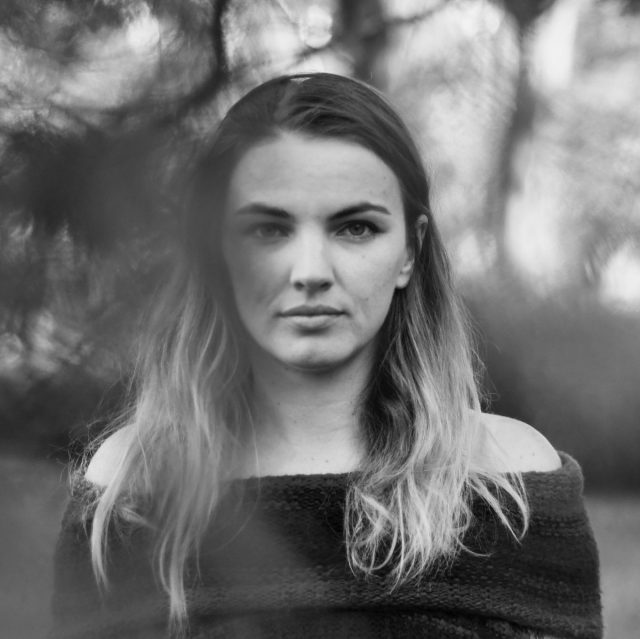 With such a pure and soothing tone, Claire Frances has that type of authentic style that you can't teach. Rabbit Hole is a beautiful indie-folk song with an important message. 
Introducing Claire Frances
With British, Swiss and Irish roots, Claire Frances takes inspiration from her different backgrounds to craft her stunning and original blend of dream-folk. Writing music from the age of 12, Claire's passion for storytelling developed from a young age, and her curiosity with the traditional Brothers Grimm Fairy Tales has influenced her style.
Sea of Stars
This storytelling theme is prominent in her first EP, Sea of Stars, which encapsulates haunting melodies with soul-stirring lyrics. The EP received glowing online reviews and was With haunting melodies and lyrics that pull on the heartstrings, her first EP, Sea of Stars received glowing online reviews and was picked up by BBC Introducing, Uckfield FM and Birch Street Radio.
Claire Francis Rabbit Hole
The lyrics of Rabbit Hole were motivated by an issue prominent in today's society. Having witnessed a dear friend experiencing an abusive and manipulative relationship this is a story that is close to Claire's heart:
"The song describes the sense of release, sadness and understanding when it all finally ended and they were able to move on. It is a very important song to me and I hope that others who have been in similar situations can relate."
The pandemic has seen a surge in domestic abuse cases and this exquisitely acoustic new song will hopefully bring hope to those in need.
You can feel the passion about this subject in Claire's voice and this has a special place in her heart. Abusive relationships shouldn't happen at all and we love how she speaks about this important topic as it will definitely help souls out there in the world who are struggling with abuse.
Claire's green-finger lifestyle, her love of plants and all things eco-friendly was an inspiration for the fairy tale photoshoot for this new single, and is the perfect element to fit her enchanting, dream-folk aesthetic. 
With a peaceful and introspective style and heart, 'Rabbit Hole' from UK singer-songwriter Claire Frances is such a beautiful song that is wrapped in a concerning topic that everyone in the world needs to hear. Abusive relationships are totally unacceptable and hopefully more schools can teach this to the children young enough, so that they can teach adults how it is supposed to be in life. Peace and love with acceptance for all while treating everyone fairly. 
A dreamy-folk song that hits all the right notes is so rare but Claire Frances sprinkles her beautiful voice and mellow guitar sounds into the world during this troubled time. We love this song and hope it gets the love it deserves.
Discover more from Claire Frances
Words Llewlyn Screen