Jake Hawkins from music video production company The Red Red explains the process behind the making of the 'Guns' video by Broken Witt Rebels.
Introducing Broken Witt Rebels
Broken Witt Rebels have an amazing sound. Four lads from Birmingham, sounding more like a small army of raw, southern rockers. Guns leapt through my headphones and punched it's way through my ear drums. And I loved every bloody second of it. I was extremely fortunate to be involved and be working with such a great team.
The venue and video concept
Mikey Bramich was producer on the shoot and had a very cool concept in mind and an incredible location. Four floors of disused multi storey car park in the heart of Peckham with a mini auditorium built from hay bales slap bang in the middle of it all. With huge concrete beams slicing through the barn-like interior, it seemed the perfect place for this modern, southern sounding slice of Brit rock to tear it up. And tear it up they did.
The shoot was split into two scenes. The first was the main event; Danny Core and the lads ripping the auditorium up with bucket loads of energy and enthusiasm. The second scene was following actress Maria Crittell through the dingy car park as she follows the sounds of the band playing.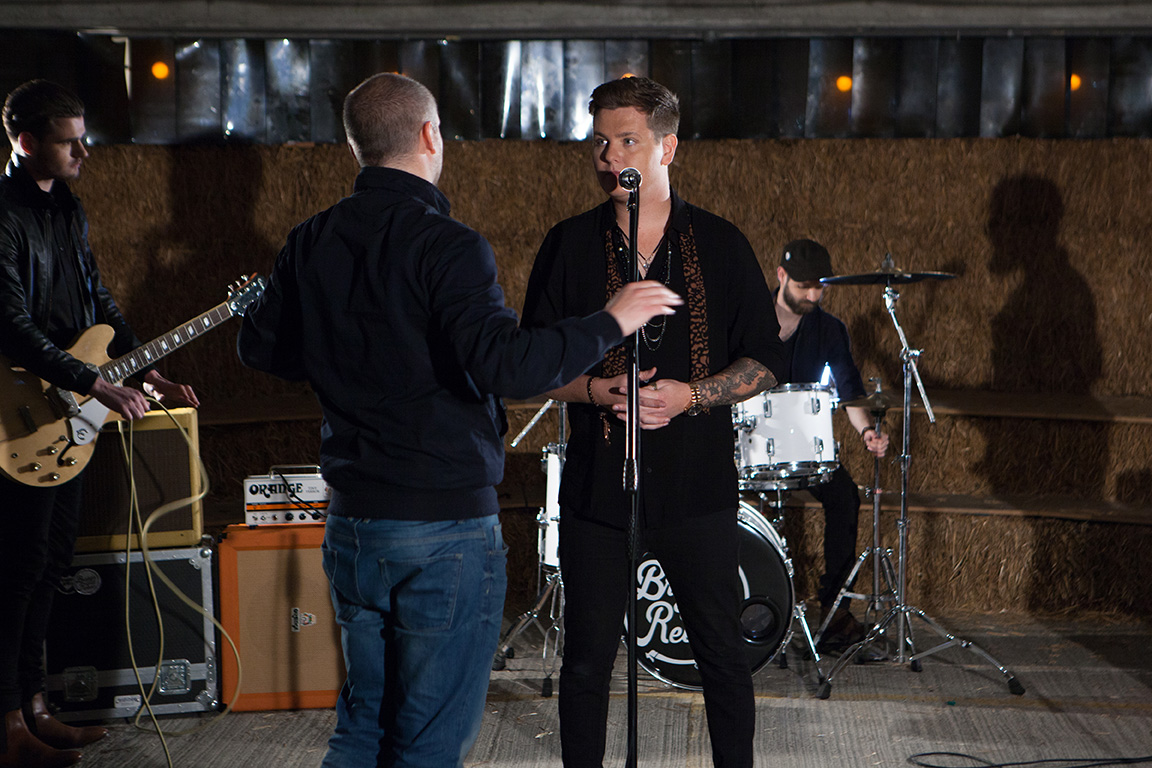 Technical Specifications
Guns was shot on a Panasonic GH4 as main unit cam and a Sony A7s for second unit. I've previously guest blogged on the CVP Blog about the pros and cons of the A7s vs the GH4 and if they'd work together and after some solid testing it turned out to be a bit of a dream and perfect for the shoot. Shooting Cine Like D with some profile tweaking on the GH4 and V Log on the A7s the two were very easy to match in post with some subtle added red curve on the A7s footage.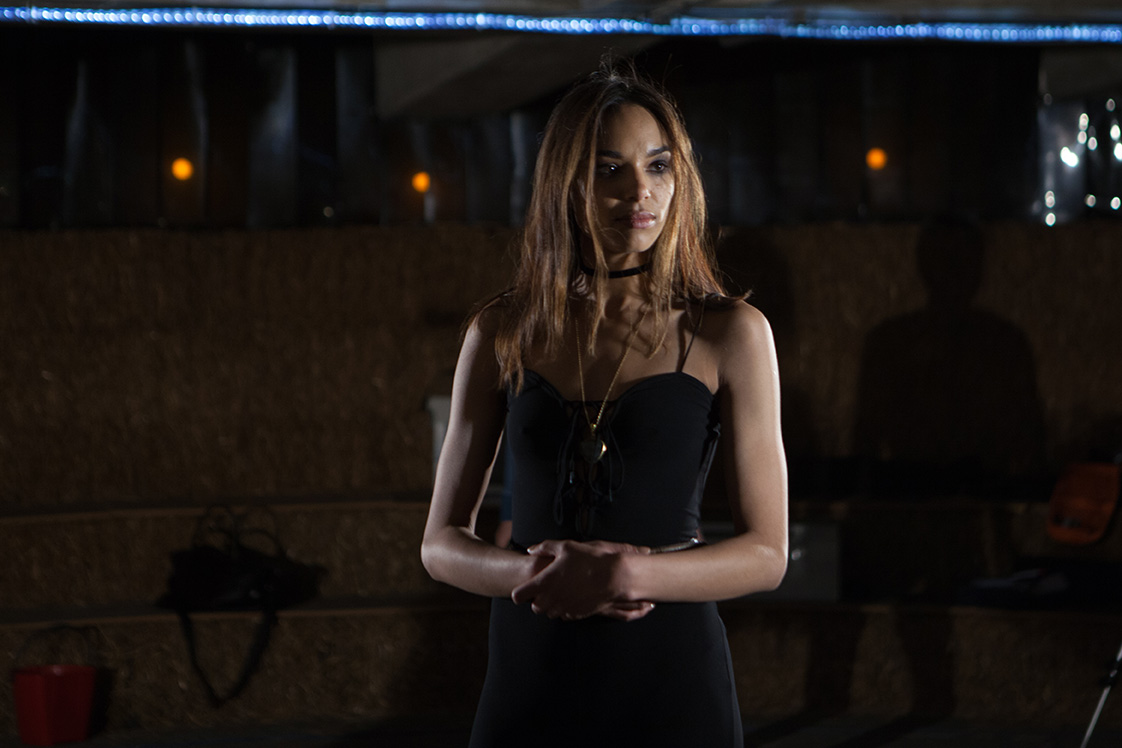 Photographs courtesy of Mikey Bramich.
A day spent with Broken Witt Rebels
Broken Witt Rebels were great to work with as were the rest of the team and the day flew by with ace banter flowing between takes which always makes a shoot more fun. The whole band had so much presence and Dan was a natural in front of camera and after a few ice breaker takes the boys were reeling off take after take with swagger overload.
The morning was spent with the band then we had our actress sequences in the afternoon. Limited to only a few hours with Maria we moved quick and light through the car park carrying only what we needed which in this case was a Ronin-M camera stabiliser and selection of battery powered LEDs. The Ronin offers stable and fluid camera moves much like a steady cam or slider. It allows for long, smooth tracking shots great for following a subject with smooth tilts and pans and it can mimic small jib/crane shots depending on how long your arms are. So no need for tripods or additional grip or support gear that would take time moving and setting up. We wrapped with maybe sixty seconds before Maria had to leave so mission accomplished!
Broken Witt Rebels – Guns
Guns is the second single to be taken from the Georgia Pine EP by Broken Witt Rebels.
Read more making of the music video articles by Jake Hawkins