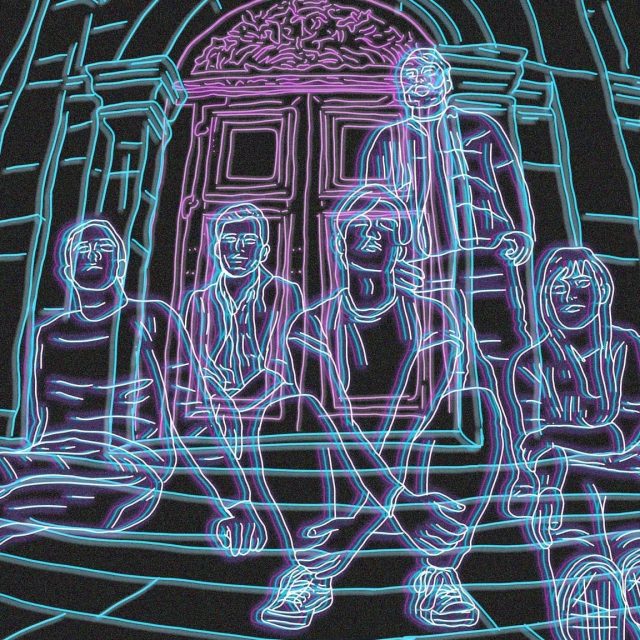 Dublin quintet Brass Phantoms dropped new single "Hurricane," which true to its name sucks listeners in with its earworm melody comprised of upbeat, rock-tinged guitar, catchy beats and explosive sing-a-long vocals.
An indie pop offering that leans into the band's polished rock influences, the single is impressive for its ability to keep listeners on their toes and their ears on alert as the soundscape shifts unexpectedly and experimentally from sleek sonics to touches of easy-going pop jams before swerving right back into the effective rock-inspired punchiness.
The track- alongside a video establishes a carefree, joyful vibe that encompasses a commercial sound which is promptly offset by an authentic and ambitious production, expert harmonies and the band's diverse range of inspirations from Joy Division to The War On Drugs.
With lyrics that indicate equal amounts of simplicity and depth, and instrumentals that showcases an exciting musical energy, "Hurricane" makes for a promising teaser to the band's forthcoming debut album Holding Out For Horrors due for release on September 18th.
Known for their compelling indie-rock sensibilities and with a selection of major festival appearances, tour dates and support slots for the likes of Delorentos and The Slow Readers Club under their belt, Brass Phantoms have delivered a power-packed, versatile banger that elevates the talent of an ever-evolving act and points them in the direction of something deservingly huge.
Discover more from Brass Phantoms
Discover more new music via our Lost On Radio Podcast and playlist
Words Malvika Padin