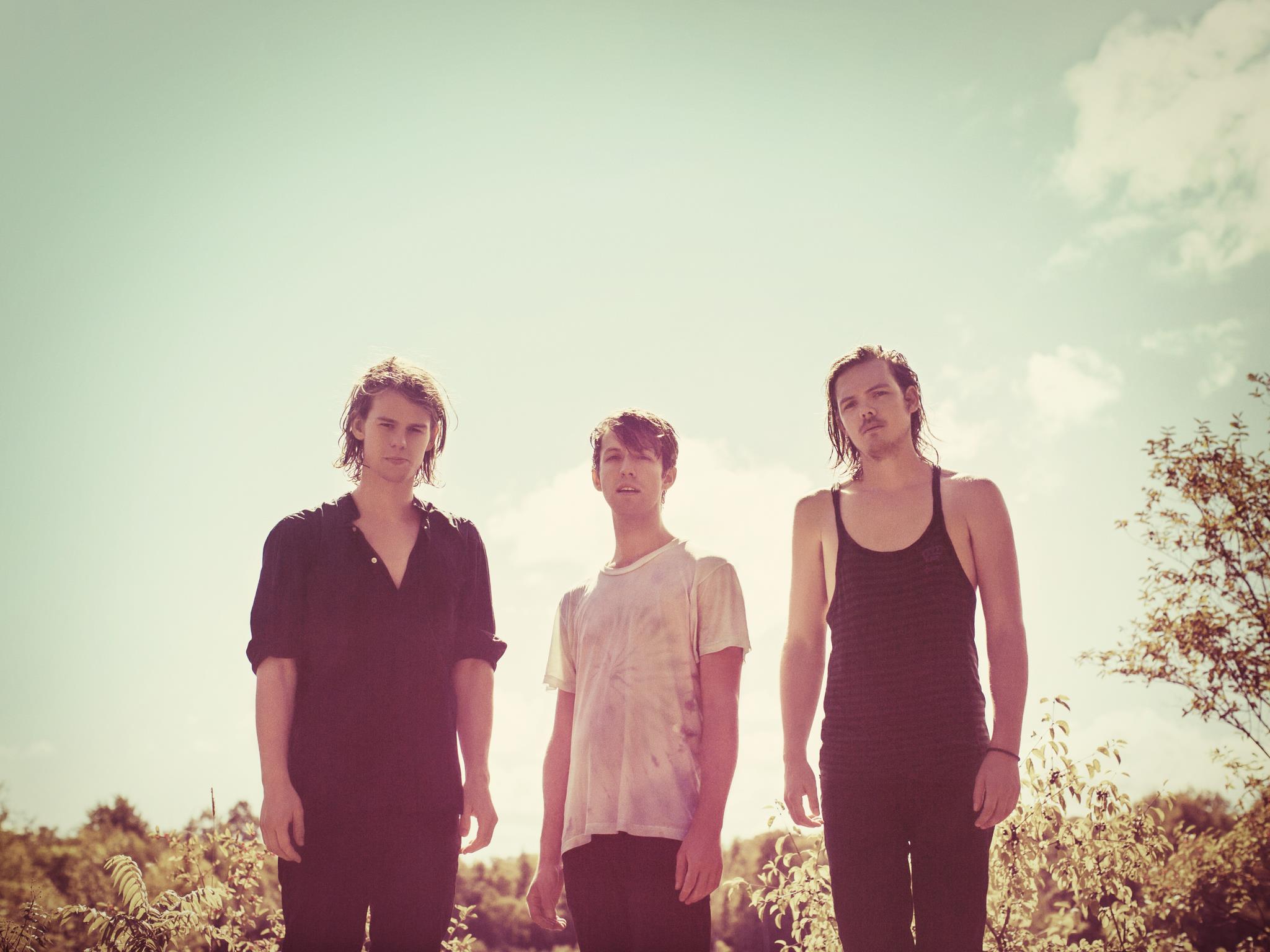 We have Andy Mort, the man behind our Lost On Radio podcast to thank for bringing Half Moon Run to our attention. Their appearance on Episode 14 almost stopped traffic. We were hooked and needed to know more. A few emails later, and we had tracked them down on tour in Australia.  Now they have now been rightly installed as our Band Of The Week.
We seriously doubt you're hear a better debut album's this year, but don't just take our word for it. Listen out for their new single and an interview with drummer Dylan on this week's podcast – published on Wednesday.
Last month Canadian trio Half Moon Run announced a supporting slot with Mumford & Sons, on their up-and-coming European tour, and we are all waiting with bated breath. With a new album and an impressive tour lined up, Half Moon Run have plenty to celebrate.
With a complex mix of genres, sounds and styles, 'Dark Eyes' is a debut that packs a punch. With indie as their primary sound, electronica, synth-pop and mellow folk all play their supporting roles, to make the album whole. 'Full Circle' is the catchiest song I have heard for quite some time. It begins with gentle guitar plucking and gorgeous layered vocals, a style that is repeated wonderfully throughout the album. The melodic musicality of the song is engaging, light and beautifully balanced.
'She Wants to Know' is a haunting track with powerful lyrics. It is a song of raw emotion that is honest in its portrayal of affliction. The song opens with energetic and at times erratic piano notes, which only adds to the seduction of the track. The song is not one that can be forgotten quickly.
'Judgement' brings the album a light-hearted quality. It uses the best of electronic pop to create a wonderfully rhythmic and danceable track. A song balances upbeat sounds with gritty lyrics, to stunning effect.
Two completely different tracks on the album come in the form of 'Fire Escape' and 'Nerve.' Both tracks, like the other songs on the album, are perfected by their impressive vocals. Both songs have a beautiful tranquillity to them, offering solid harmonies along side soft ballad notes, which still hold huge amounts of power. These two songs are un-missable and make the album interesting, unique and edgy.
Half Moon Run are all about the vocals. Each track on the album uses layered harmonies and voices that seem to climb the music notes as the songs progress. It is their attention to detail in this way, that makes 'Dark Eyes' a truly unforgettable debut.
Jen Grimble