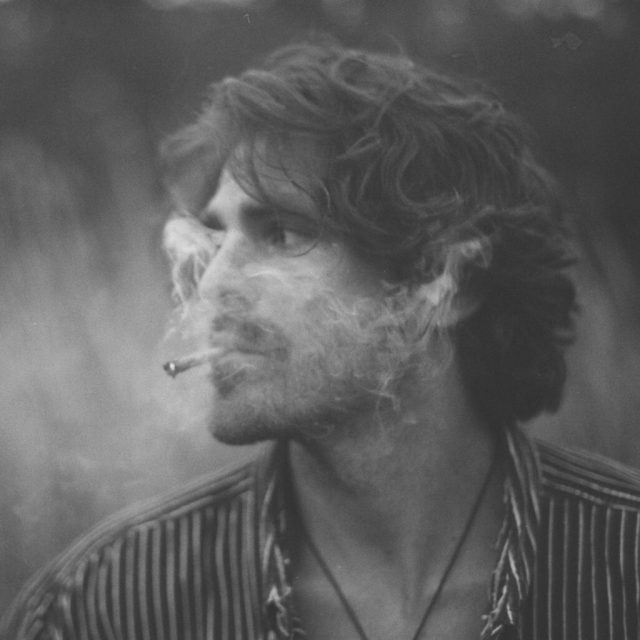 Who's up for some astral visions and ocean adventures? That's what Ash Radford hopes to carry his listeners through. Alright, so that might not be possible depending on your financial state, spiritual beliefs, and attitude to various substances, but even if you're not big on projections, you can still enjoy this carefully crafted, ambient track 'Dance With Me'.
Ash Radford – Dance With Me
Ash Radford is a world travelling 1970-influenced pop-rock songwriter, who can currently be found living between Lisbon and London. This single is the first release from his upcoming EP 'Terra Santa', released with post-genre music label Nutopia.
'Dance With Me' is a trance-like mid-tempo ballad that invites you into the woods for some sensual doings, landing somewhere between folk, rock and psychedelic pop.
'I'm in the forest, won't you meet me here, follow the pretty horses…' opens Radford with his gravel-edged vocals. There's an undertone of sadness to the lyrics, as he admits 'We learn to live with loneliness my dear' and yet invites a lover to 'dance with me like no one's there'. There's some strong imagery here – 'I'll be waiting for you, fire-warm' – combined with simple yet strong melodies, and a chorus showcasing Radford's rock-yelping upper range. 
The production centres around the insistent guitar picking, which later blooms into something harder, balanced out by a stomping kick and some haunting string lines. Combined with the moody bass and breathy backing vocals, the whole effect brings to mind mystery, cults and wild outdoor living, but there's still enough structure and atmosphere to have a wide appeal. A strong offering from Ash Radford. 
Discover more from Ash Radford
Discover more on RCM
Words Eden Tredwell