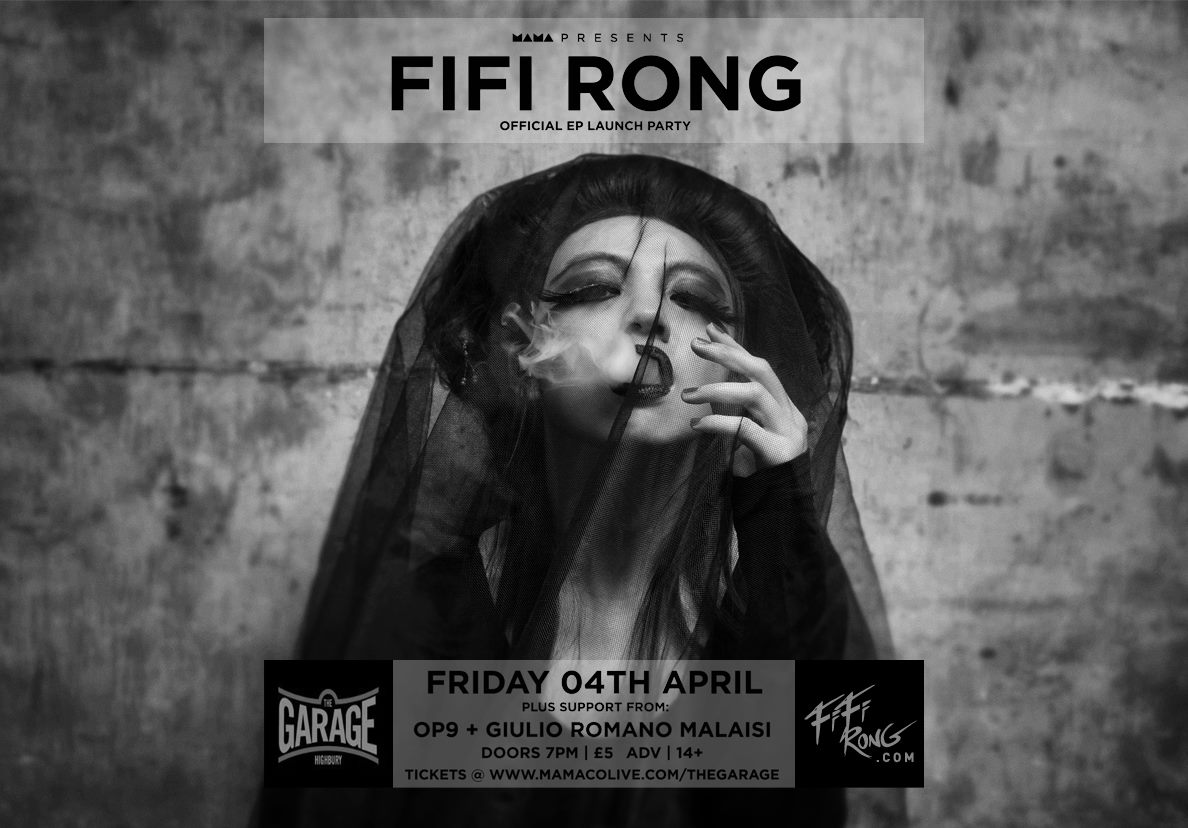 Beijing-born visionary Fifi Rong, could never be described as boring. With dazzling looks, ethereal vocals and alternative electro beats, this London-based singer-songwriter is anything but ordinary.
Fifi Rong – Wrong
From her extensive genre-hopping, to her mix of cultural styles, where East meets West, Rong is the ultimate hybrid. Rong's music has received support from Tom Robinson of BBC 6 Music, as well as numerous online reviews raving about her eccentric sound. The buzz around Fifi Rong is far from dying out.
Her debut album 'Wrong,' was a gritty, diverse and intimate collection of tracks. From the feathery beauty and deep agony of 'If Only I Knew,' to the darker experimentations of 'That Night,' the EP was abstract but totally mesmerising. Easy to understand then, is the huge anticipation hanging over the head of her new record.  'Next Pursuit,' will be released next week and has real potential to kick start a whirlwind of support in the music industry. For Rong, this follow-up EP is an expression of her personality, a way of laying the foundations for a new path, both musically and emotionally. The album's title track is a dark number with bubbling urban instrumentals, electro pulses and artistic vocals. Her hard exterior dance beats are always perfectly softened by her light, sultry vocals. Lana Del Rey meets Portishead, in an EP as eclectic as it is elaborate. From her collaboration with Massive Attack's Tricky, to her experimental back-catalogue, Fifi Rong is the queen of hybridity. In her music, London garage meets Chinese delicacy; dark sensual power meets fairy-tale light femininity.
Fifi Rong is an every-woman. A female who expresses strength, vitality and ability with every song she creates. These songs, in their most basic form, are snapshots of Rong as a woman; the versatility, the power and the playfulness. 'Next Pursuit' mixes the contemporary with the ultra-modern, going away from the typical, towards a new era of sound. If you are looking for something a little different to spice up your daily compute, Fifi Rong could be your next big addiction.
Fifi Rong's official EP Launch Party is on Friday 4th April at The Garage in Islington, buy tickets here
Jen Grimble