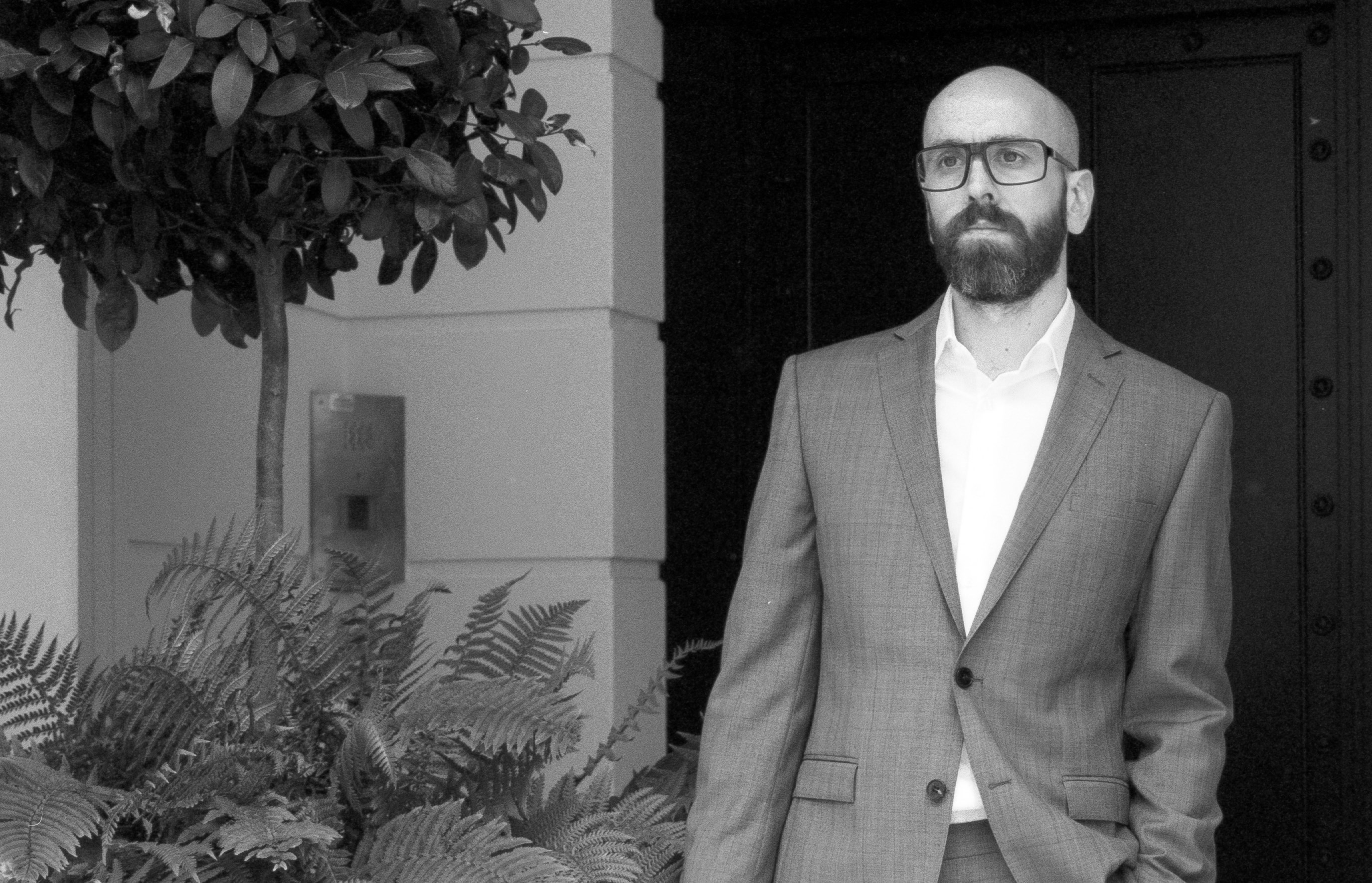 London based techno-pop project Blockhouse Bay is the brainchild of multi-instrumentalist, Rhys John Hughes.
Blockhouse Bay
Hughes has performed with several bands over the years, from El Hula to Lotus Mason, proving himself as somewhat of a musical every-man. This year is the turn of his solo project; the result of Hughes' unrelenting talents. Taking the name from a suburb of Auckland, New Zealand, Blockhouse Bay mix throwback disco with contemporary synth-pop.
Blockhouse Bay's debut album 'Duality,' was released in November and is a soaring techno album that features pop, electro, psychedelia and even jazz. Though a solo project, the album offers the depth and sound of a full band. 'One of Us' is the perfect example of this, featuring heavy male vocals that seemingly come from ghostly backing singers, haunting the track and giving it body and presence. As the chorus kicks in, the vocals collide and create a rich, textured hook that will have you hitting repeat time after time.
Duality is a theme that runs not only in the ideology of the lyrics but in the multiple instruments, vocals and genres, as well as the mix of old and new. Modernity versus nostalgia. These two very different notions seem to be in constant battle throughout the album, giving a touch of theatrics to the songs. 'Higherground' expresses this, with its 1980's synthesisers and male-female vocal melodies, thrown against a contemporary house beat.
'Temple Garden' is another example and remains the albums hidden gem. As a softer, more tranquil track, it gives further contract against the heavy dance beats of the albums other offerings. The deep cello notes, that edge into futuristic keyboard tones, makes the song stand out as one of the most unique on the entire album. For this track alone, 'Duality' is well worth a listen.
'Duality' offers charming dance music with a sense of nostalgia. As a throwback to 1980's pop giants like The Human League and Pet Shop Boys, the album is old-school and simultaneously modern in sound. The glisten of electro-rock that Awolnation made their own, is laced with Pendulum style drum and bass sparks. Rhys John Hughes knows what he is doing. Dark trance meets sweet pop on an album that visits a range of genres and would kick-start any Saturday night party on its first listen.
Jen Grimble.