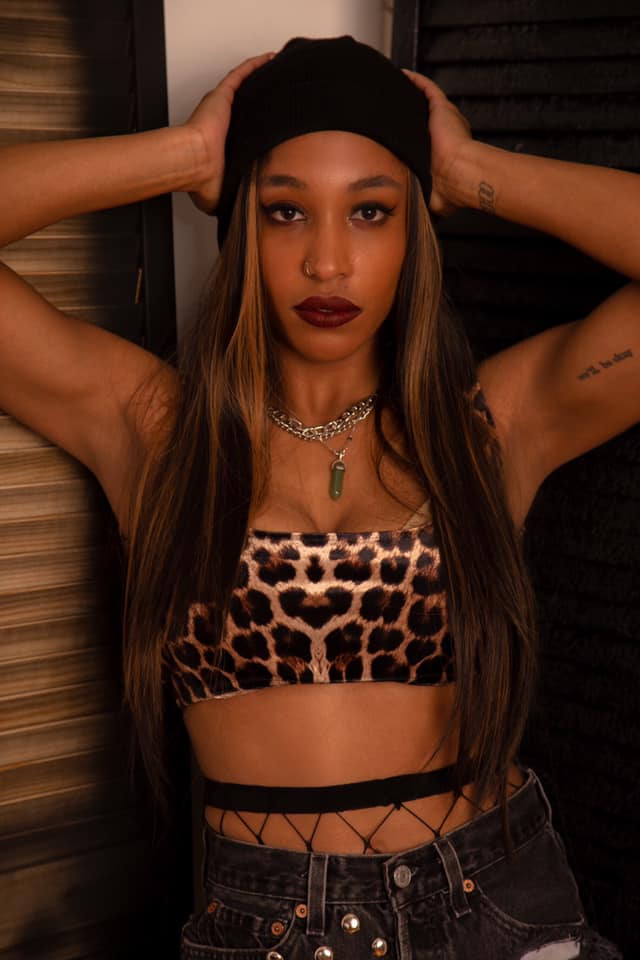 Let us not underestimate the power of the slow jam. There is a lovely unrushedness to Abbey Wood's 'Lmk' which is hugely enjoyable, perfect for that winding-down feeling, perhaps a lazy morning, or the end of a party.
Abbey Wood – Lmk
'Lmk' comes from Jamaican singer-songwriter Abbey Wood, who aims to fuse pop and r&b with her honest storytelling, turning struggle into art. There's a lot to appreciate here, not least Wood's effortless vocals, which instantly put me at ease. There's a flavour of the late 90s/early 2000s period here, the opening riff particularly reminding me of Mary J. Blige, but with enough modern effects to keep it in the now. The lyrics are straightforward and emotive, though I would appreciate some more complexity.
Although the lyrics are a classic tale of doubt in your lover, fear that they might cheat, or that the love is dying, the pain is softened by the dreaminess of this track. Wood's melodies are beautifully constructed, floating and falling, offsetting the turmoil of the subject matter with their gentle sweetness . The groove sits perfectly with a mixture of hi-hats, claps, that funky riff and a few bubbling synths for good measure. It's clear there's a mixture of influences simmering under the surface – Wood cites everyone from Halsey to Bring Me the Horizon. It's an accomplished second release for this artist, a sound that would be perfectly at home on playlists and late night performances alike. And with Wood's beautiful tone and depth of feeling, any pop-r&b fans should definitely give this a listen.
Discover more from Abbey Wood
If you like Abbey Wood, you might also enjoy MACY
Words Eden Tredwell