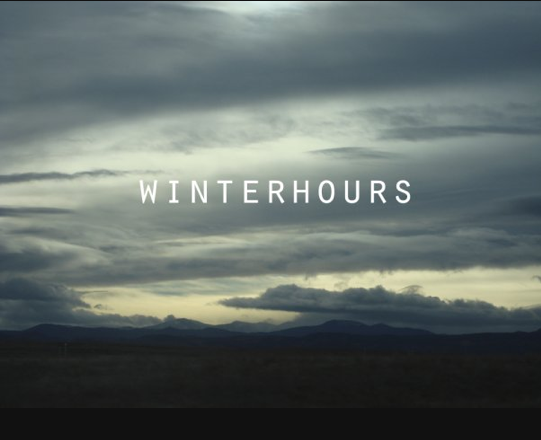 Recently, I have gone back to listening to some of my old favourites…Death Cab, Jimmy Eat World and Ryan Adams; a category in which I feel Winterhours would comfortably  fit.  The four piece band from Winchester exude the indie Americana which those above are so well known for, whilst remaining true to their English roots. Following the release of their EP "Golden Assembly" in 2010 and their single "Sleepy House" last year the boys have been developing a strong fan base and growing reputation, following considerable air time from the likes of BBC6 music and Absolute Radio.
"Golden Assembly" has a somewhat soft, alternative rock vibe, easy going and relaxed without losing the passion and meaning their songs are so clearly suited to.  There is a wistfulness and contemplative sound to their music and vocals, in particular "Say Goodbye" and "Dancing on the Lake." The success of the EP resulted in key supports for new Cloud Control, The Phoenix Foundation and The Wombats amongst others. Winterhours' other achievements so far include being selected to open the Main Stage of the Beach Break Live Festival in Wales and being picked to play before Cast at the Sound City Festival in Liverpool.
The band plan to record some new tracks at the end of the month, which we can look forward to hearing later on in the year.  And over the next few months they will be playing a bunch of shows across the country including Peterborough, London and Winchester, we can also expect a spring tour and summer festival appearances.   It's clear they are going to be busy over the next few months, so make sure to get yourselves down to one of their shows near you!
Ellie Witt
The Winterhours Inspired Playlist:
1. Ryan Adams: Lucky Now
2. Jimmy Eat World: Sweetness
3. Death Cab For Cutie: I Will Possess Your Heart
4. Band Of Horses: No One's Going To Love You
5. Wilco: Impossible Germany