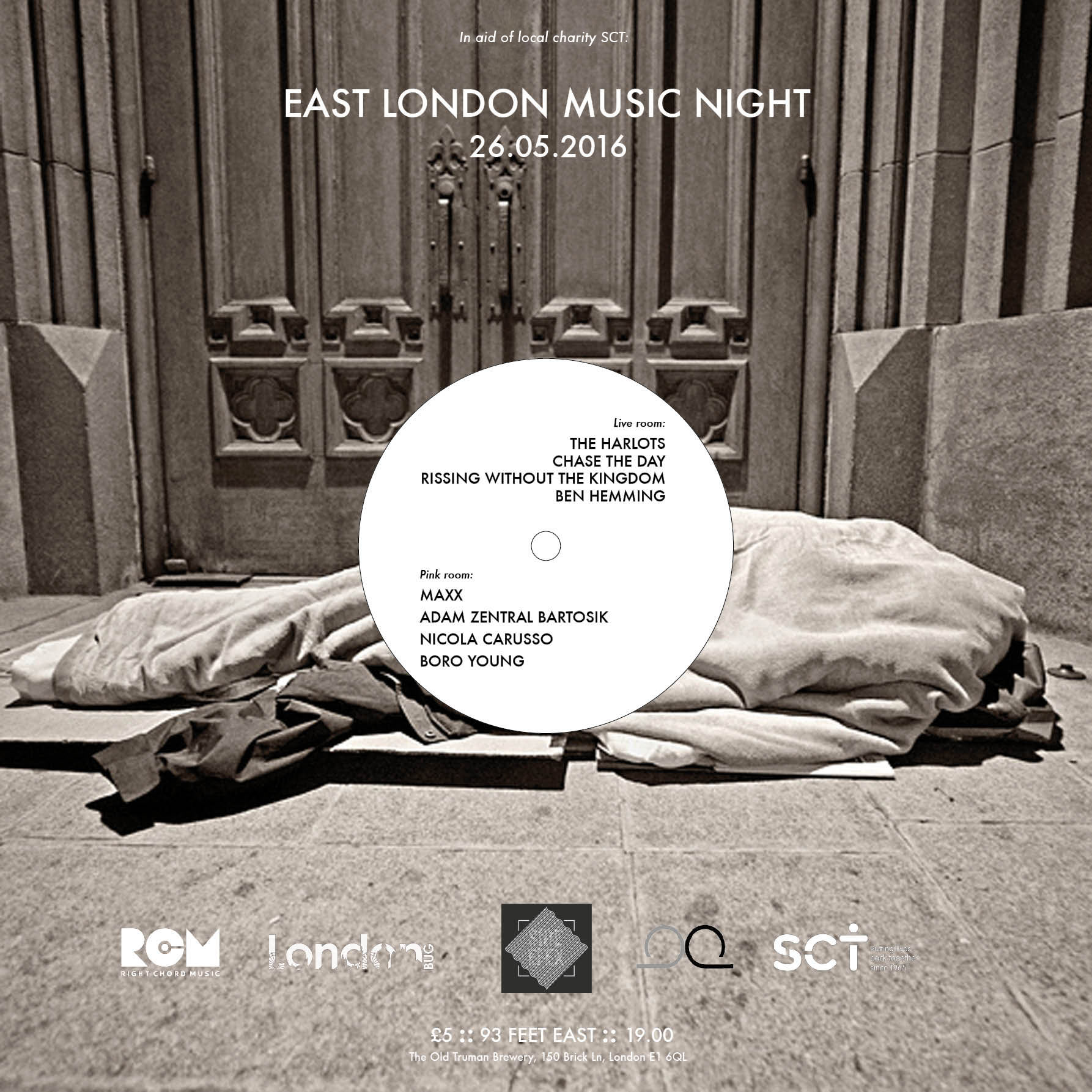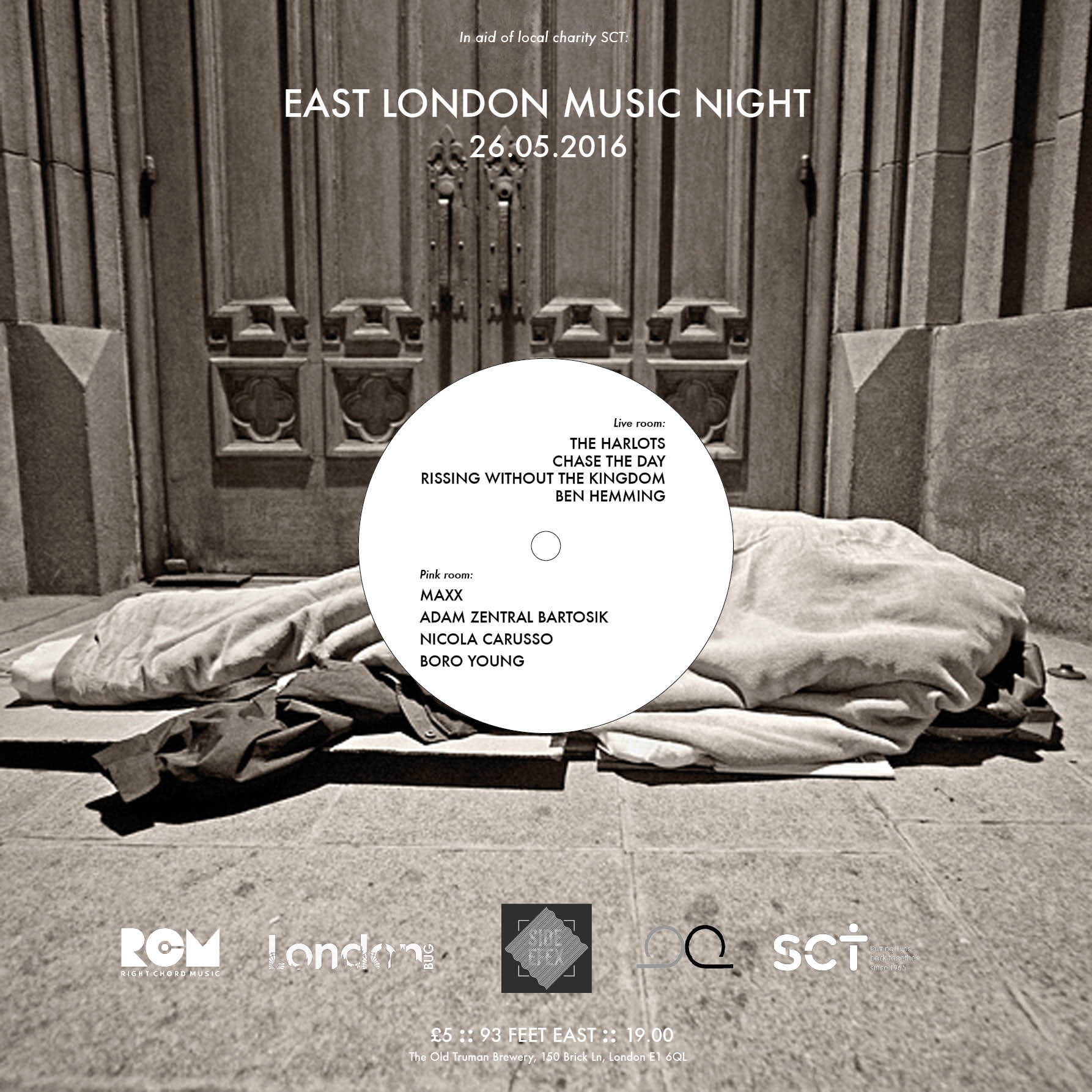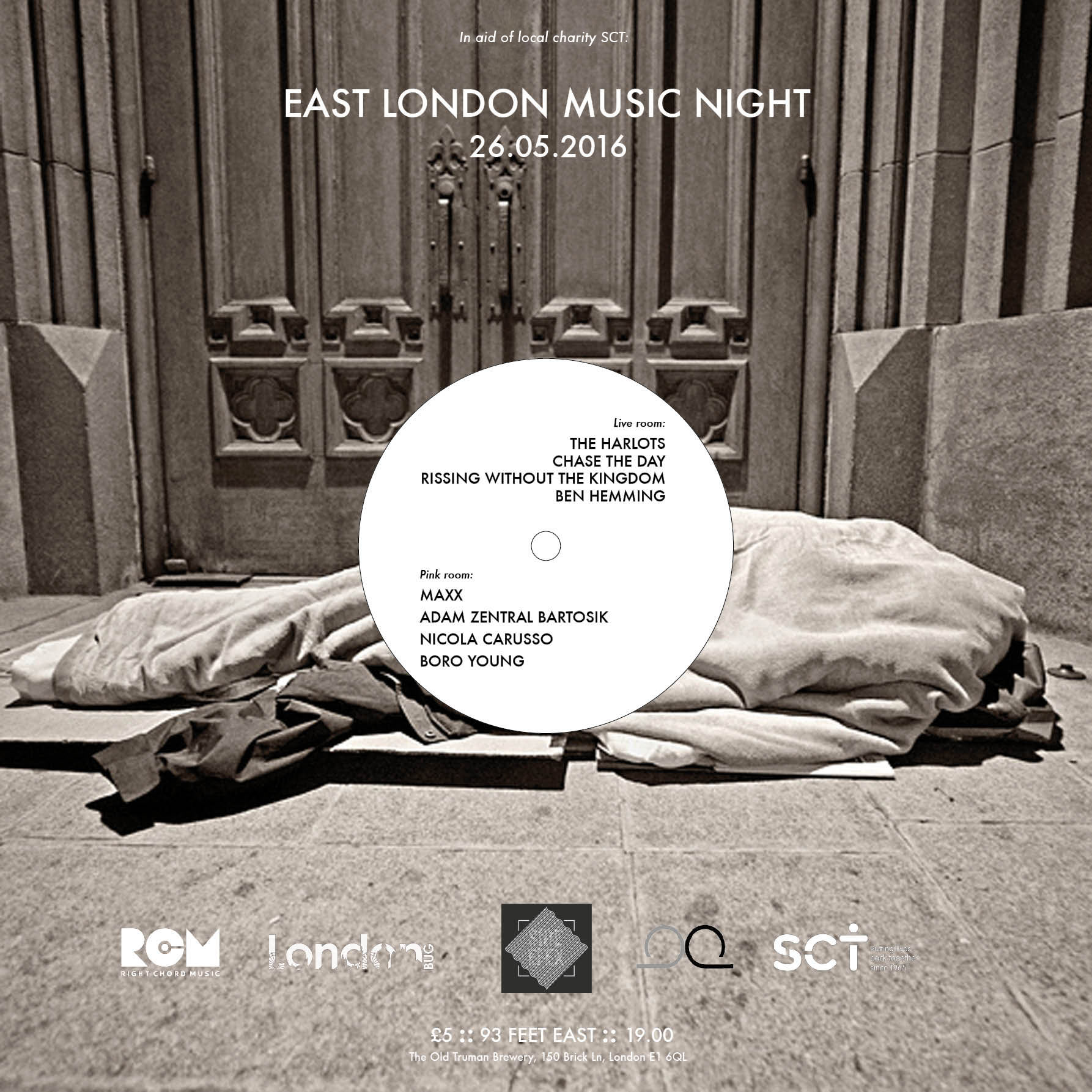 The East London Music Night is organised by Shoreditch volunteers and music promoters LondonBug and Side Efex and florist designer Palo Onder.  Right Chord Music are proud to support this event.
"This is the second edition of this event for SCT. We are inspired by the SCT's work helping homeless and addicted people to recover and get a new prospect in life. We love London and as a community we can achieve much more in terms of support and change." said Martina Danielova, promoter from LondonBug.
Spitalfields Crypt Trust is an East London charity providing practical help, support and training to people who have been homeless and suffering from addiction. It runs a drop in, rehabilitation hostel, personal development & training centre and a number of social enterprises to allow recovering addicts to gain work experience and training. The charity was one of the first in the UK to provide shelter to homeless, alcoholic men.