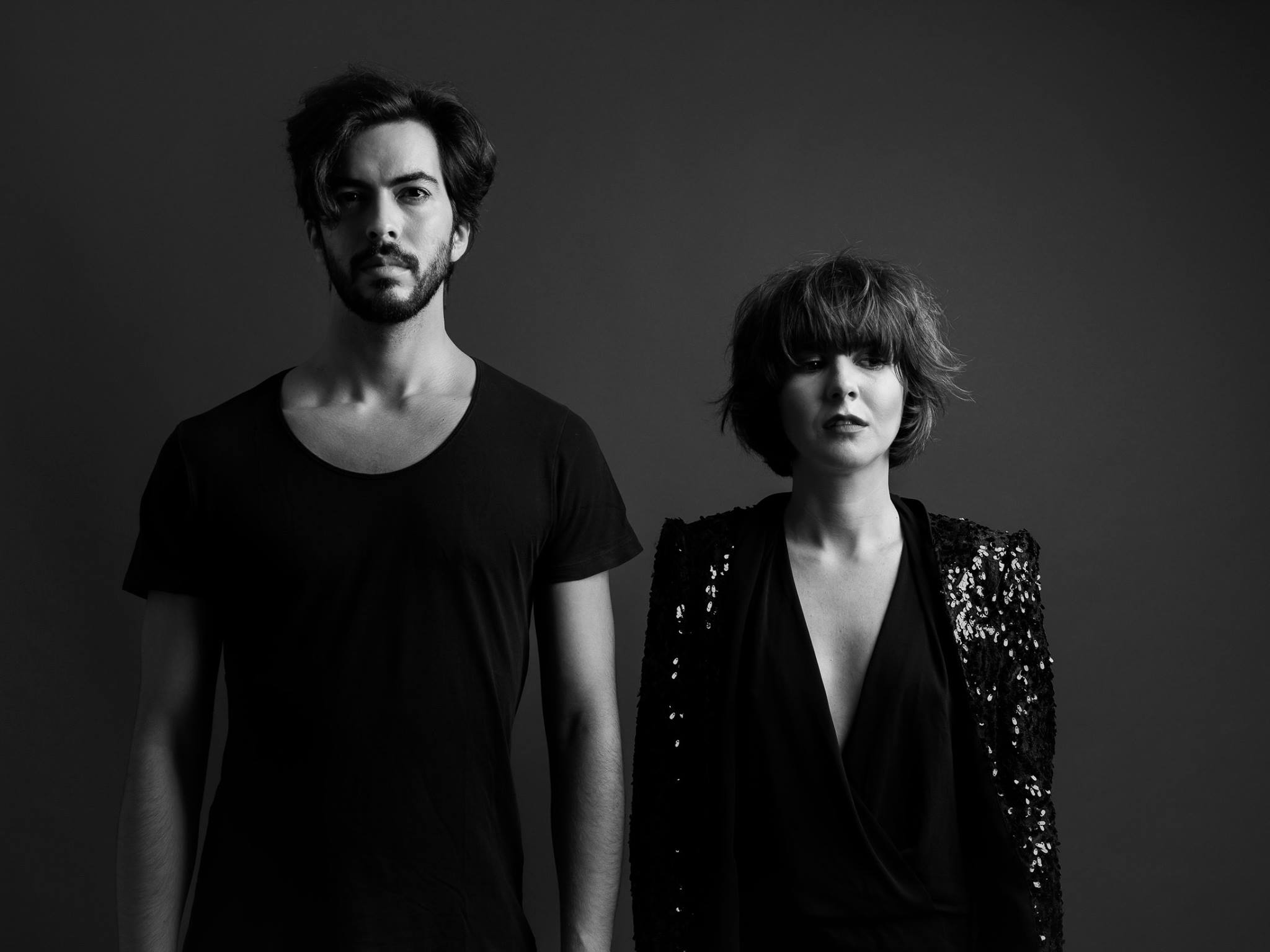 Portuguese duo Best Youth are proud to announce the release of their forthcoming début album, 'Highway Moon', set for release on 30th March.
With a sound best described as a clash between electronic indie rock and dream-pop, vocalist Catarina Salinas and Ed Rocha Gonçalves (guitar, keys, synths, programming, vocals) recently released new single 'Red Diamond', along with its gorgeous B&W accompanying video, directed by the multi-talented Gonçalves.
[youtube width="640″ height="360″]https://www.youtube.com/watch?v=yZfLSclw3u0[/youtube]
Now available as a limited free download, the LP's opening track showcases Catarina's beautifully breathy vocals to perfection, enhancing Ed's subtle electronics to create a trance-like vibe. Reportedly the rarest mineral on earth, Ed says of 'Red Diamond': "It's a song about finding your soulmate but, for whatever reason, the universe deciding it isn't meant to be."
Forthcoming single 'Mirrorball' marks the second track on the release, and is an introspective song about never really feeling complete, about"that void we all keep deep inside", according to Ed. With its booming bass and euphoric synths, it's an upbeat track that reflects conflicting feelings. Moving through the blues-licked bass lines of 'Infinite Stare' and 80s-inflected 'Ride' to The xx-reminiscent spacey sensuality of 'Melt', Best Youth have created an album filled with contrasting moments of brooding electronics and uplifting rhythms; reflecting mixed emotions from lust to nostalgia and catharsis.
Hailing from the sunny city of Oporto, the pair's friendship blossomed after seeing one another every year on the same beach during their respective family vacations. Initially forming as short-lived 3-piece band Genius Loki, it wasn't until several years later, while working on a solo album, that Ed reached out to Catarina for a recording session and Best Youth was officially born.
Their 2011 debut EP, 'Winterlies', featured 'Hang Out', which topped the charts of two of Portugal's biggest radio stations and resulted in the band being cited by French publication Les Inrocks as 'ones to follow'. December 2012 saw the duo release a collaborative album with fellow band We Trust under the name There Must be a Place, taking them on a full tour around the country which saw them open a show for John Misty. Further recognition came in 2013 with standalone single 'Still Your Girl', which earned the duo a Cáceres Pop Eye Award in Spain for 'Best European Band'.
While recording 'Highway Moon', featuring Fernando Sousa on bass and Nuno Sarafa on drums, Best Youth were approached by cultural project T(H)REE (which joins Portuguese and Asian artists in creating compilations) to collaborate with highly acclaimed producer Moullinex. This resulted in an original track entitled 'In the Shade'. Now, with 'Highway Moon' set for release on 30th March, and a number of European performances under their belts, including playing the likes of Optimus Primavera Sound and Belgium's Glimps Festival, they're sure to make a solid impact on the UK scene.