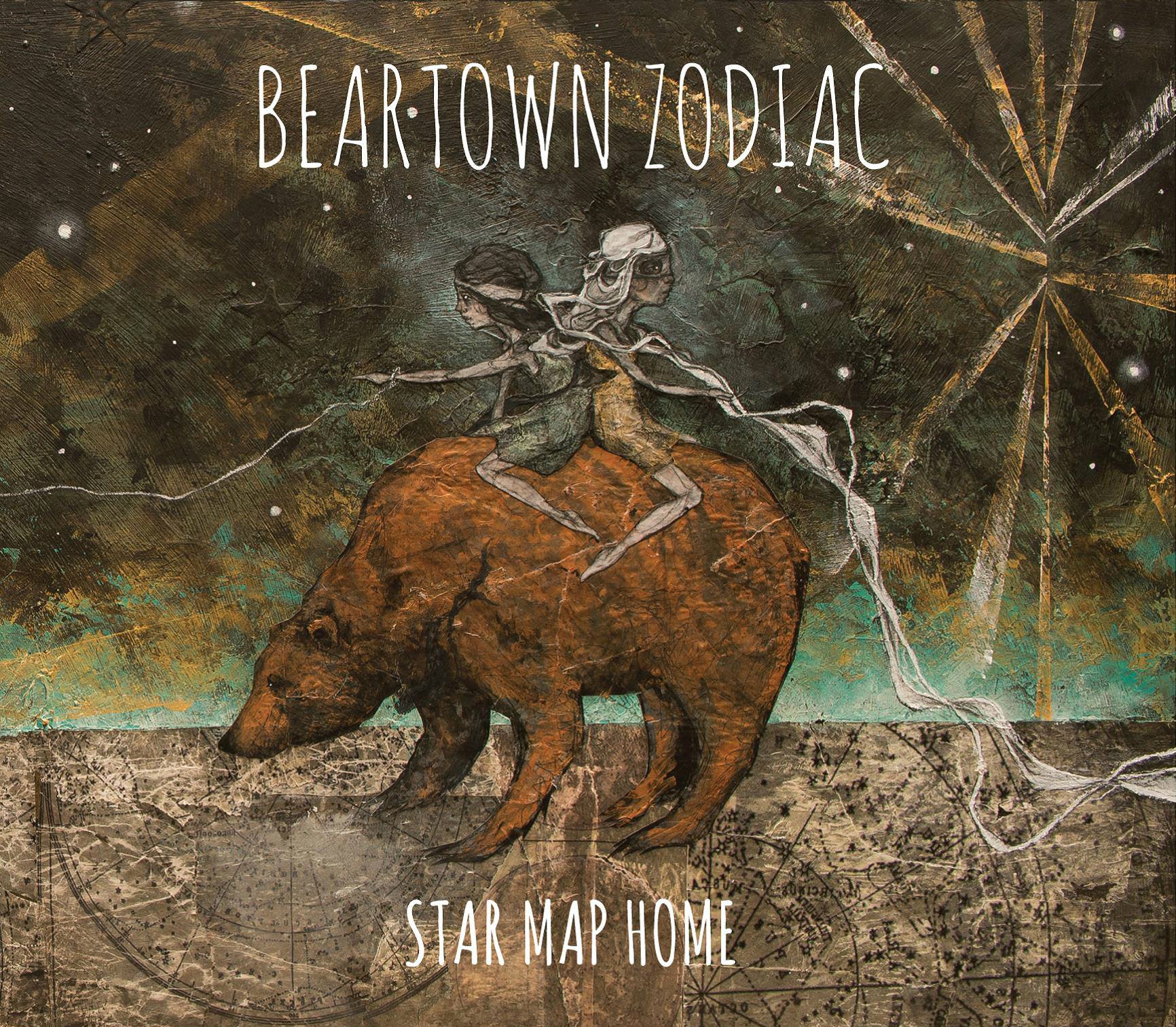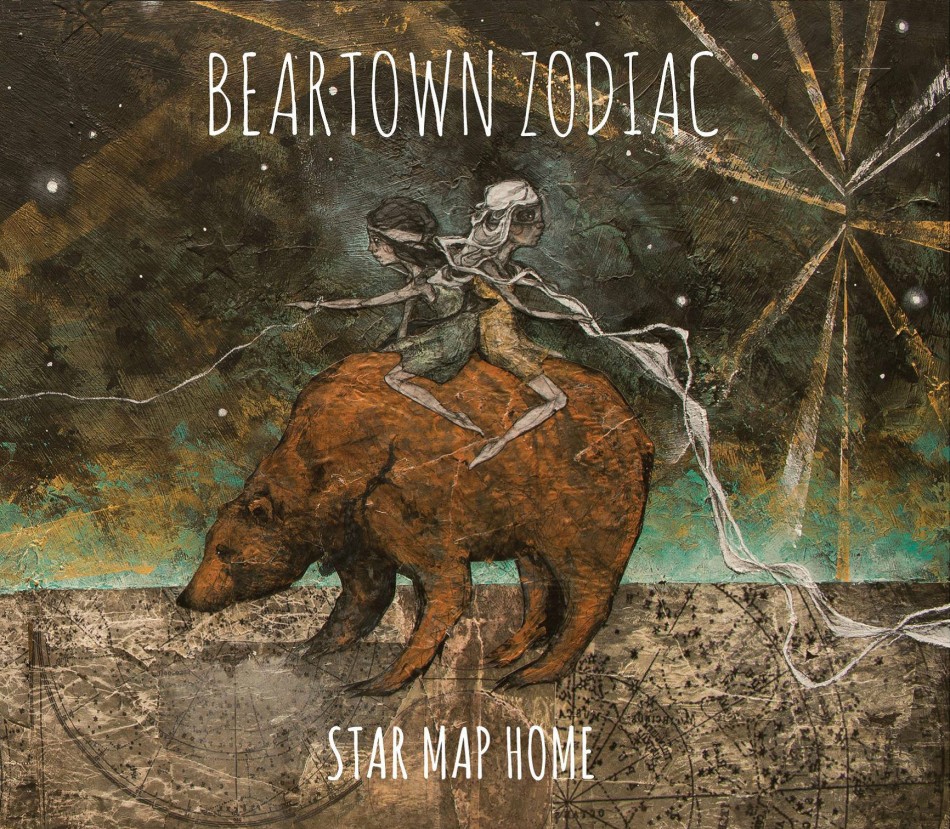 Former First Signs of Love featured band Beartown Zodiac return with their début album 'Star Map Home' and they are rightly installed as our Band of The Week. Beartown Zodiac have evolved from the solo project of songwriter David Bird Hawkins to a dynamic four piece of indie-popsters ready to realise the early promise of his imaginative song-writing.
Star Map Home was released on their own label The Burrow Bournemouth. The eleven tracks flirt with the quirky side of indie pop exploring wanderlust and homecomings, popular culture and a Zombie apocalypse (of course!). Star Map Home contains enough variety to keep you continually enthralled. The album is peppered with stand-out moments, no more so than 'Angel of Light'  and the Blur tinged 'Run For Your Life'  Great albums take you on a journey and in this case the album name seems fitting, it's filled with star-gazing and adventure but you know you will still be safely home and tucked up in bed at a decent hour.
Beartown Zodiac's sound ranges from beautiful acoustic and violin numbers to all out synth and guitar-soaked rock. Their music embraces all minutiae of life; from an atmospheric love song about a broken i-Pod (Time Stands Still) to synth-pop I was a Zombie which delves into the mind of Brazilian footballer Ronaldo on that fateful day at France 1998. Influences encompass Grandaddy, Blur, Magnetic Fields, Eels, Pavement and everything in between.
A delightful and intelligent début that deserves your attention.