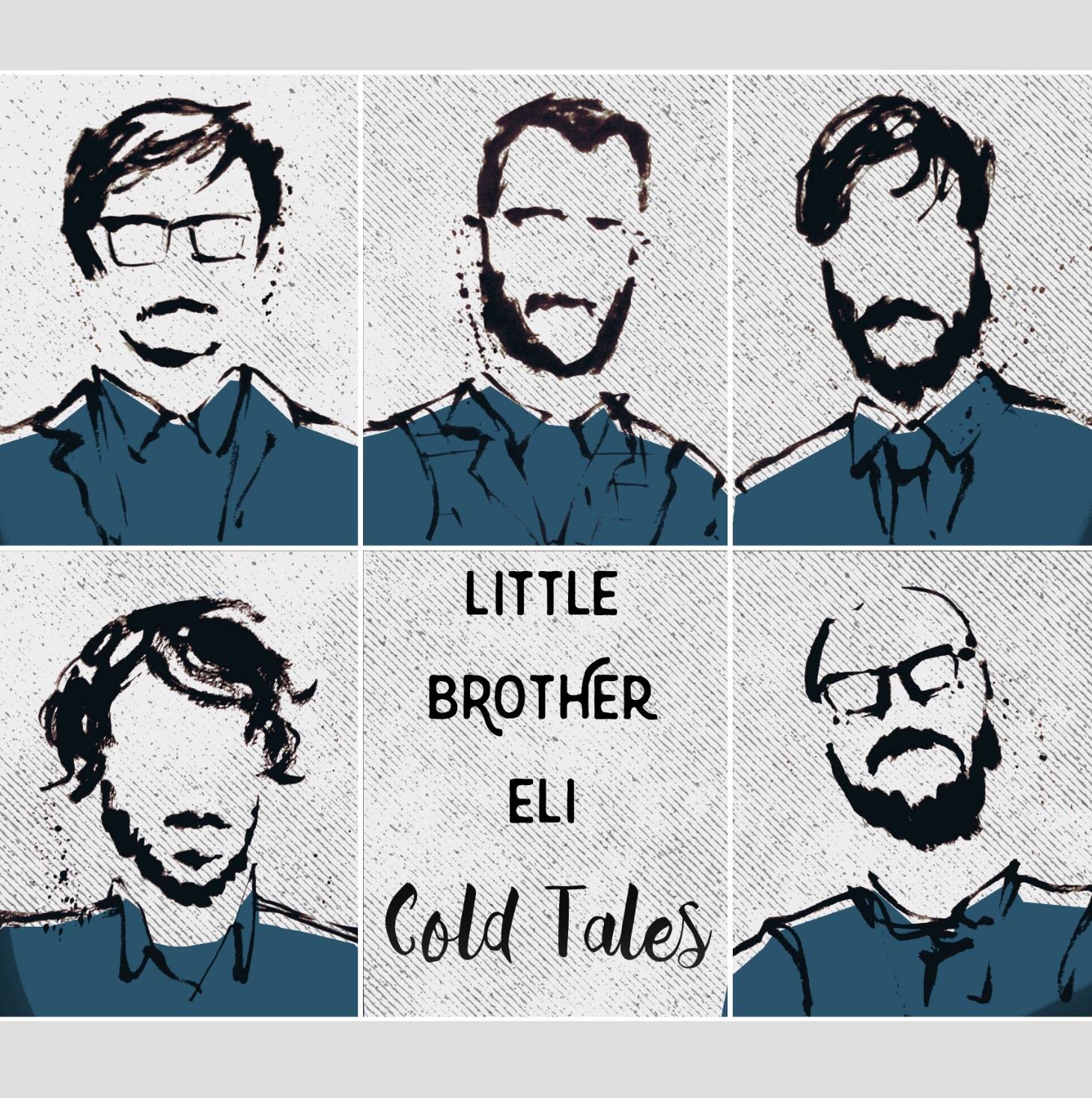 Our support for Little Brother Eli started on Episode 33 of our Lost On Radio Podcast, back in 2013. That was followed by a First Signs of Love Feature (Our new bands feature) for their track Animal Fair, in the same year, and then support for their Singles EP last year. So it's with great pleasure that we now have Little Brother Eli as our featured Band of The Week on Right Chord Music.
Little Brother Eli are a four piece from Oxford comprising of: Alex Grew, Joshua Rigal, Adam Stowe, and Benji Page. Cold Tales will be officially released on June 24th, so consider this a prompt to pre-order. The ten tracks include previous singles Who Do You and Dreams alongside plenty of brand new tracks.
Trying to pigeon hole this band is a mistake but imagine Led Zep power, Jack White's bluesy, garage,  (Who Do You / This Girl) Neal Young's country (Gold / Hanging) and a sprinkling of Beastie Boys swagger over the top.
It's the sort of album where you'll do well to catch your breathe, it's a relentlessly riff heavy ride. It's hard not to be swept up in the energy and power of this album.  It would have been easy for Little Brother Eli to get lost in 'self-indulgent rock' on this album, but thankfully for everyone they dodge that bullet with their focused punchy tracks that seldom last beyond the 3min mark. The glorious exception is album closer and title track Cold Tales an acoustic, alt country fire-side sing along that grows to a stirring finale.
This is an album that gets better with every listen, and could rapidly become one of our favourite new albums of 2016. Little Brother Eli has grown up, and are ready to take on the world.
Head on over to our sister site. LiveMusic Session.TV to watch Little Brother Eli in session for Sofar Sounds.