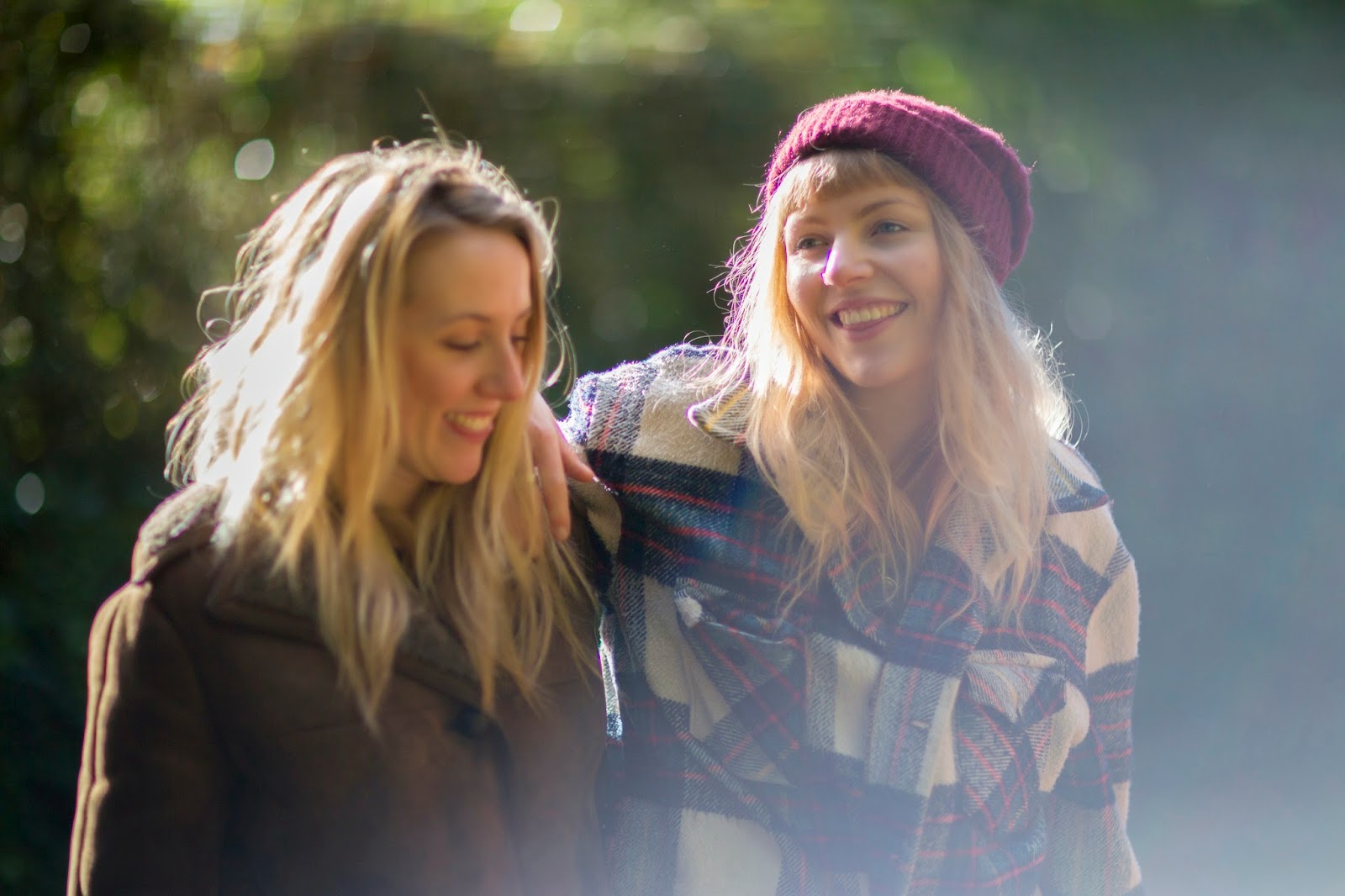 Acoustic folk pairing Lily & Meg share a passion for beautiful harmonies and thought-provoking lyrics. The duo, who hail from Birmingham and London respectively, formed in 2012 after discovering their joint love of enduring acoustica.
Their music showcases the best of modern and classic folk, with Dillan-esque harmonica solo's and roots revival flare. The band toured the UK last year with their debut EP 'Songs for Jasper,' but this summer Lily & Meg return with new material and several UK festival slots.
Recorded live at the Acorn Theatre in Cornwall, 'In the Water' is Lily & Meg's brand new EP. Four mellow tracks evoke the intimacy of a live show, with their beautiful lo-fi finish. This is music that has the power to pin its listener down and keep them there, captivated until the end. The EP's title track is one the best examples of this bewitching characteristic. Honest in their portrayal of human relationships, the lyrics are unique in their content and richly layered with ethereal harmonies. There is a timeless, nostalgic quality to Lily & Meg's sound. Every song is classic and hard to classify, particularly 'Look Where They Lie.' Youth and bounce is created in this original composition, yet the ancestral qualities of vintage roots music is maintained. Each song is all about the harmonies created between the two vocalists. 'Against the Tide,' is perhaps the best example of this. Lily and Meg's simultaneous tones compliment and contrast one another effortlessly, neither one out-shining the other. Every word is sung with vigour but in a subtle and thoughtful manner.
Light acoustica, angelic harmonies and lyrics that were written with thought, emotion and intent, help make 'In the Water,'  an impressive and captivating release. Lily & Meg create beauty and sophistication that is second to none. These four tracks are neither big festival anthems, nor sweaty basement gig material. These are songs that make the summer sun shine that bit brighter for anyone who may have the pleasure of pressing play.
Jen Grimble