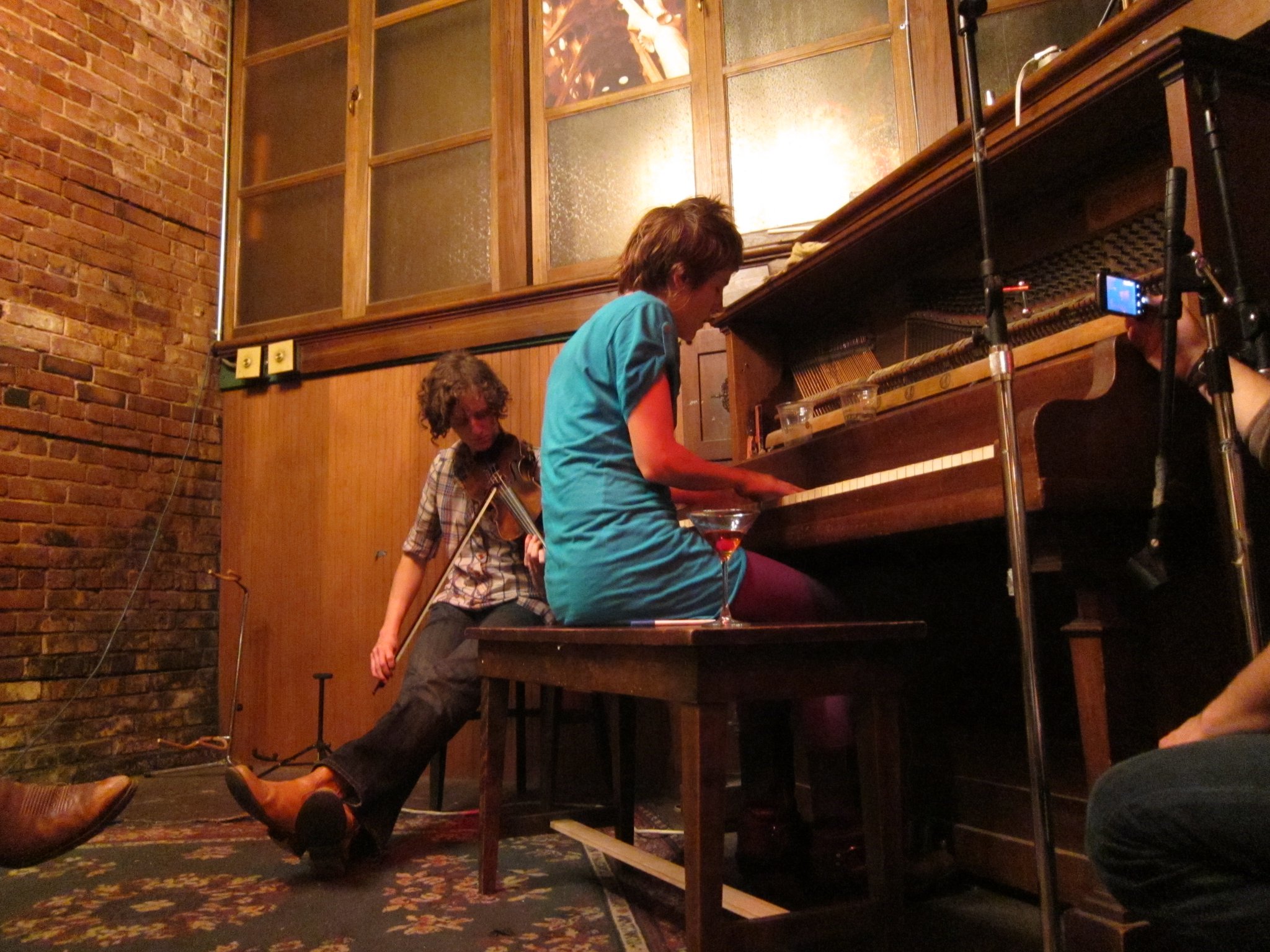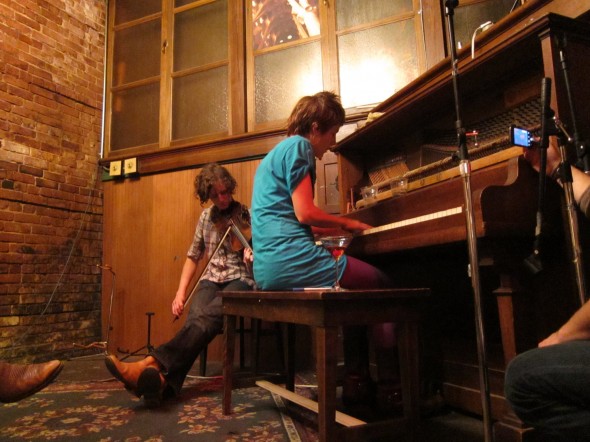 Elisabeth Pixley-Fink is a Michigan based singer-songwriter, with a veritable who's who of the musical instrument world on her new album. To create fun, beautiful and diverse musical poetry, she employs everything from mandolins to banjos, fiddles to cellos, and even the ever-elusive jar and spoon.
All can be heard on her debut album, 'Bloodroot.' Offering sounds of Regina Spektor and Yael Naim, it is a playful medley of acoustic folk and quirky jazz pop, making for something eclectic and very special. The album's title sums up Pixley-Fink's sound perfectly. 'Blood' represents all the humanly emotion and warmth that graces the album, while the 'Root' reflects her passion for the natural world.
[bandcamp album=3561116558 bgcol=FFFFFF linkcol=4285BB size=venti]
The album opens with 'Tracks,' musically dance-able with dreamy piano notes, the lyrics focus on reminiscing on times gone by. Both soft and energetic, the track is beautifully balanced and offers so much in the space of five minutes. 'Love Still Learning' is an elegant and romantic song with lyrics and violin notes that pull at your heartstrings. Gentle and moving, the track is one of the most impressive on the album. 'Songs of the Night' has a wonderful jazzy country air to it. It is uplifting, soft and the saxophones used throughout, make it feel warm and engaging.
'Water Bird Takes Flight' has a stunning opening. Gorgeous guitar plucks and soft vocals make the song rich and textured, and reflect Pixley-Fink's passion for nature fully.
The albums title track subtly draws to a close, an album that is vibrant, joyous and above all, meaningful. Songs about nature, love and life itself, make 'Bloodroot' an album of beauty and energy. With each song written and performed from the heart, the album is all about the emotional connection you have with Elisabeth Pixley-Fink and her songs and it is a real testament to her skills not just as a singer, but as an artist.
Listen out for Elisabeth on episode 19 of the RCM Lost On Radio podcast.