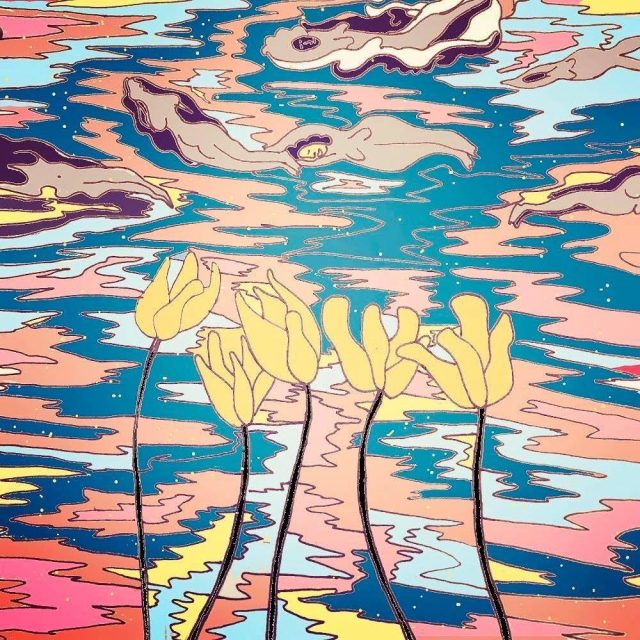 East London meets West coast pop via Sri Lanka and Papua New Guinea as Xylaroo release gorgeously tranquil new single Psalms 23.
Introducing Xylaroo
Xylaroo was formed officially in Maidstone, Kent during the mid-2000s. However, their roots stretch back much further, to the places where sisters Coco and Holly grew up: Papua New Guinea, Hong Kong, Philippines, Sri Lanka, and now their home in east London.
The sisters, under the name of Xylaroo, blend simple-but-catchy melodies with striking harmonies. The band found its feet in the Medway music scene, and were soon picked up by independent label, Sunday Best Records, who signed them in 2015. Xylaroo then released their debut album, Sweet Tooth, the following year.
Xylaroo – Psalms 23
The band's newest release is Psalms 23, a gorgeously tranquil track that tells the tale of an aimless protagonist, who has lost their way after a party. The aimless protagonist is guided home by a vagabond shepherd, who leads them through a city park as the lost soul recalls precious moments spent with the woman they love, gazing up at the stars. The melody is dreamy, and the lyrics beautiful; full of delicately placed biblical allusions.
Speaking on her inspirations for the track, singer Holly Chant has said: "I was inspired by Don Mclean's American Pie and Hallelujah by Leonard Cohen. I wanted to write something simple and antiquated, paying homage to those classic songs."
With the help of guitarist and producer, Joe Singleton, the band created Psalms 23 during the lockdown of 2020, sending recordings to one another postal service style (though the band notes it was actually much easier to do this via the internet). Regardless, the end result is mesmerizing. Psalms 23 is the sort of song you play over and over, and maybe even fall asleep to.
Discover more from Xylaroo
Enjoy Xylaroo you might also like King Hannah
Words Rachel Makinson