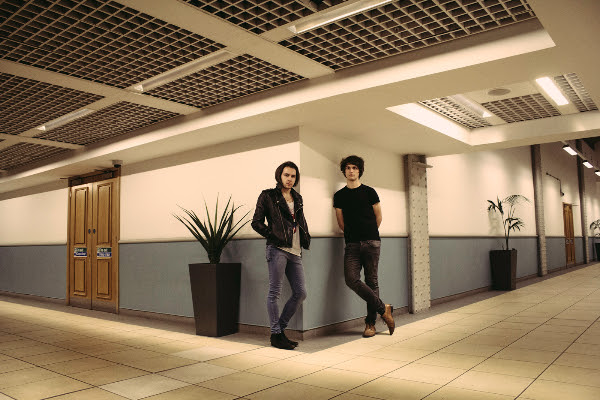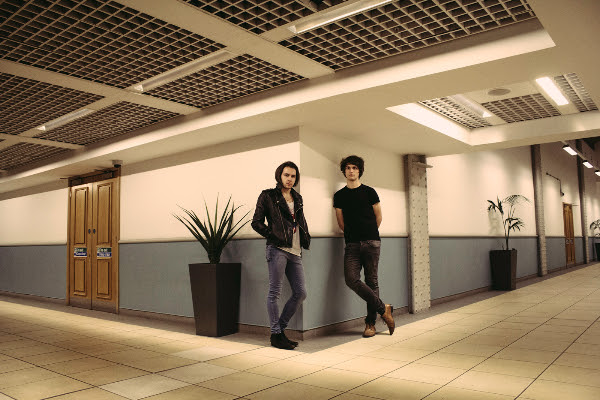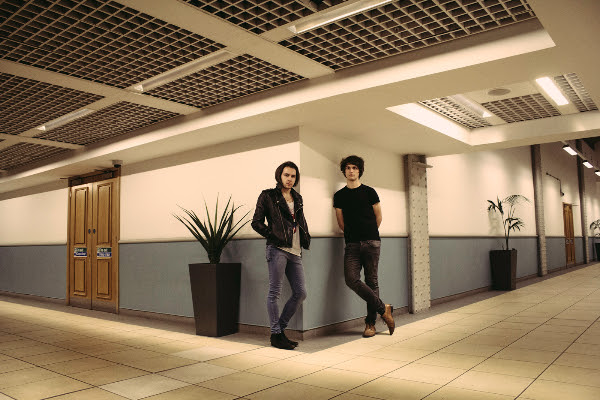 Fresh from a stint at Brighton's The Great Escape,
The Retrospectives
announce new soaring vintage-inspired rock single 'Confusion' for release on 29 June, supported by a UK headline tour taking in York, London, their hometown of Sheffield, and more. This, the band's first release of 2015, sees The Retrospectives adopt a slower pace. Punctuated by lofty electric guitar hooks and a belting chorus, 'Confusion' combines stadium-worthy sing-a-long with lament for a relationship lost.
In just five days this track has gone from good to great, it really is a track that gets better with every listen, a near soft-rock pastiche that quickly becomes one of the coolest sounding singles we've heard this year. The Retrospectives bring a very English aesthetic to a very American sound. If you love The War On Drugs this is a band for you.
Raised on 60's and 70's rock, punk and wave, The Retrospectives are intent on bringing back real rock and roll to the UK music scene via snarling guitar solos, catchy nostalgia, and an infectious passion for performance.The Sheffield band take inspiration from the likes of Elvis Costello, Tom Petty, Ryan Adams, and The Rolling Stones, and existing in a scene increasingly filled with electronica and indie-pop, are adamant that guitars continue to hold a vital place in pop music.
[youtube width="640″ height="360″]https://youtu.be/UDBHnZblqjk[/youtube]
Having scored success with singles 'Insane' and 'Gold & Green', the band continue to revisit classic rock and bring it loudly bang up-to-date with their no-nonsense authenticity as one of the UK's most hard-working acts. The Retrospectives' devout appreciation for the music of their youth enables them to effortlessly remould nods to their roots into an expansive high-definition fusion of modern indie and vintage hooks.
Originally formed by guitarist Tom Galton and bassist Will Stocks, the duo began self-releasing material and gigging relentlessly: a work ethic like no other saw The Retrospectives play over 60 UK gigs between March and July of 2014 alone. The tours that followed saw them take to the stage supporting the likes of The Boomtown Rats and The Buzzcocks, Bruce Foxton's From The Jam, Paper Aeroplanes, My First Tooth, as well as selling out Liverpool's famed Cavern Club.
Accolades include BFBS Record Of The Week, BBC Introducing Sheffield's Top Ten Tracks of The Year, Q Magazines 'one-to-watch', and more, deservedly so. It's only a matter of time before The Retrospectives become a well-earned festival mainstay.
Summer 2015 will see the band undertake a headline tour, supporting the release of 'Confusion' on 29 June, with more updates to follow soon:
JUNE
7 June – Water Rats, London
12 June – Harpenden Public Halls, Harpenden
13 June – The Lincoln Imp, Scunthorpe
14 June – The Rocking Chair, Sheffield
28 June – Lichfield Rocks
JULY
2 July – Guitar Bar, Nottingham
5 July – Hobos, Bridgend
10 July – Warehouse 23, Wakefield (supporting The Undertones)
16 July – O2 Academy, Birmingham
21 July – The Sesh, Hull
24 July – Tramlines Festival, Sheffield
30 July – Pi Bar, Leicester