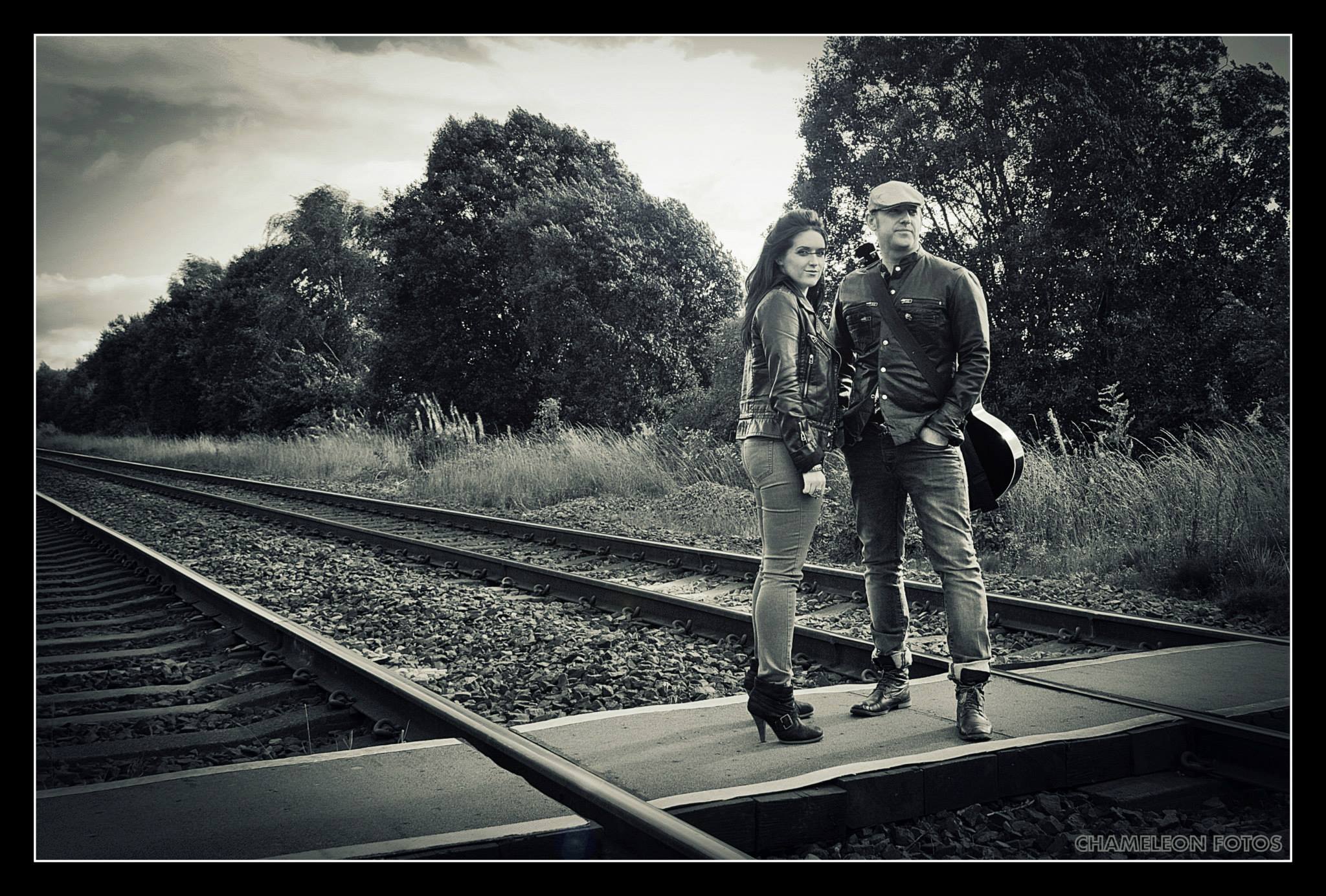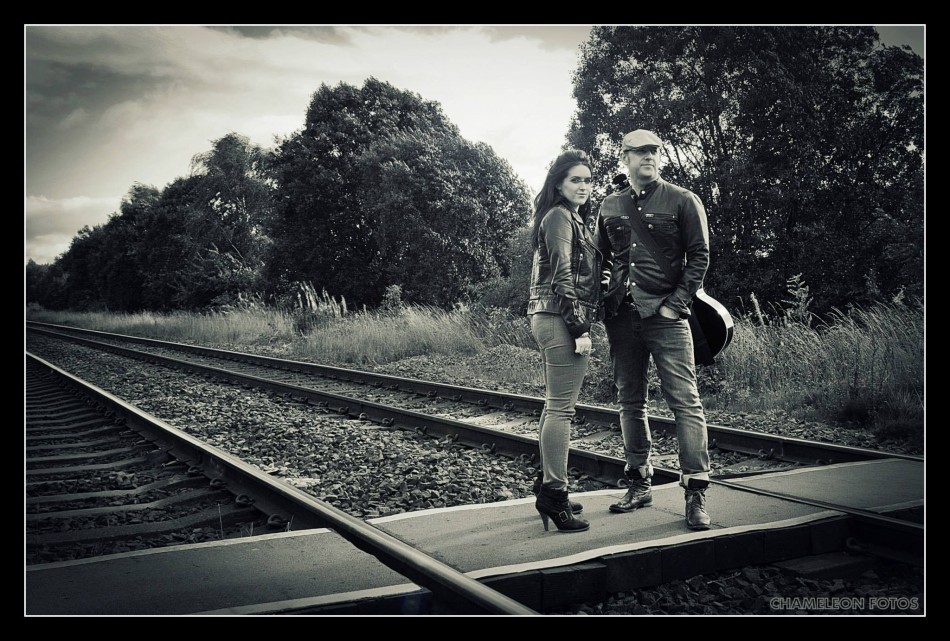 The Grand Union Songwriters Evening took place at London's Bush Hall, showcasing some of the most talented UK country music singer-songwriters right now.
Headlined by Raintown, a country music duo from Glasgow, who kicked off their set with Light The Fuse Up, from their album Hope in Troubled Times. Backed by a full band, Paul Bain and Claire McArthur were energetic from the start, with Paul playing air guitar and Claire jumping. They grabbed the audience's attention instantly and their second song, the catchy If This Was A Love Song, was a clear highlight. Their passion for country music was evident and their vocals consistently complimented each other throughout the entire set.
[soundcloud url="https://api.soundcloud.com/tracks/107673576″ params="color=0e0804&auto_play=false&show_artwork=true" width="100%" height="166″ iframe="true" /]
They included many up tempo original songs, including Writing on The Wall, Falling Backwards and new song Gone like That, which is set to be on their next album. Raintown didn't lose momentum, and they looked as if they were having just as much fun as the audience were.
Slowing things down for I Won't Dance Alone, an emotional song with a perfect blend of harmonies, left for a magical atmosphere. A couple off-stage, as well as on, they faced each other while singing on occasion, which only added to the emotions of each of the songs. Their stage presence is similar to that of another country music couple, Thompson Square.
Having previously been recognised at The Scottish New Music Awards, winning two awards, and having the opportunity to open for Wet Wet Wet, it's clear they are headed for even more success in the future and are a great asset to the UK country music scene. Finishing with Pictures of Us and Just One Kiss, they had the audience clapping and singing until the very end. The sound was distorted in places, but it was an incredible live performance, albeit a little short, and it would be great to see them back in London soon.
Singer-songwriter Gary Quinn opened his set with Live Each Day, a song with beautifully penned, relatable lyrics. An acoustic set up, with just himself and his guitarist Luke Thomas, he offered a modern country rock sound. The set included slower tempo songs Rewind and A Day I Find Love, both which showcased stunning vocals.
[soundcloud url="https://api.soundcloud.com/tracks/104821229″ params="color=0e0804&auto_play=false&show_artwork=true" width="100%" height="166″ iframe="true" /]
On Your Way Out, an up tempo number with an impressive guitar instrumental, received the biggest cheer of the set. Another favourite was the penultimate Dodge Your Bullet, a song with elements of pop and indie, and with potential to crossover into mainstream.
Gary added his own blend of humour and personal anecdotes between songs and this only enhanced the atmosphere. We knew little about Gary Quinn before tonight, yet his lyrics are all so relatable, it left for a truly enjoyable evening. His amazing songwriting abilities have also been recognised by the prestigious UK songwriting competition. His set appeared to be cut short, and he finished with yet more stunning vocals on ballad, He Don't Show Her Anyone. All of his songs are from his self titled album, which was released earlier this year and is well worth buying!
What I Long For was the first song of the night from country pop singer Jeannine Barry, whose debut EP was released on October 31. Her second song, How I See Me, was a powerful blend of honest lyrics and raw emotion. Backed by a full band, her setlist included Stand Up, Here to Love You and Someone Else, all of which offered stunning vocals. Jeannine didn't set out to become a country singer, and it was only after the advice of her vocal coach David Lee Brewer which led her down the country path, and it certainly suits her voice.
[soundcloud url="https://api.soundcloud.com/tracks/112423114″ params="color=0e0804&auto_play=false&show_artwork=true" width="100%" height="166″ iframe="true" /]
Throughout most of the set, although the songs were enjoyable, there was something missing from the live performance. It took until an incident with the bass towards the end of the set for her to really up her stage presence. The last two songs, Mind Games and Give Me Something, which are both available on her EP, were a lot more passionate and left for a strong end to the set. Her unique voice and songwriting ability certainly showed a lot of potential and we look forward to seeing what she offers in the future.
On the day of her EP release, singer-songwriter Hannah Jane Lewis opened the night with Tailor to You. The song showcased the warmth in her vocals, with some powerful high notes and although not the strongest song for a set opener, certainly made everyone feel welcome. Backed by a three-piece band of two guitarists and a bass player, she carried on with Missing Piece, a much softer, slower song.
[youtube width="640″ height="360″]http://www.youtube.com/watch?v=1SG0YOa0kC0&feature=share&list=UUdbdmmBiimRbyhpF5A0WDKg[/youtube]
Other original songs The Long Way and My Time really showed her skills as a songwriter, with beautiful lyrics. She has said that she writes stories about her life and turns them into songs, using it to make sense of situations. Her final two songs were upbeat and strong, The Worst Way (which would have been a great opener) and the catchy 17 Again. Having lived in America for 7 years from age 15, her love of country music really shows, and she has great potential. Her EP is available from her website, and you can catch her playing more gigs around London before the year is out.
Claire Weston