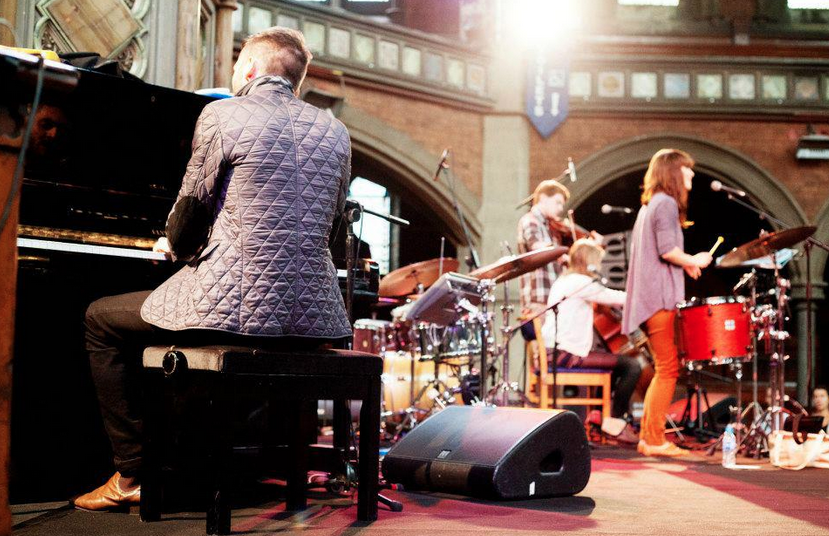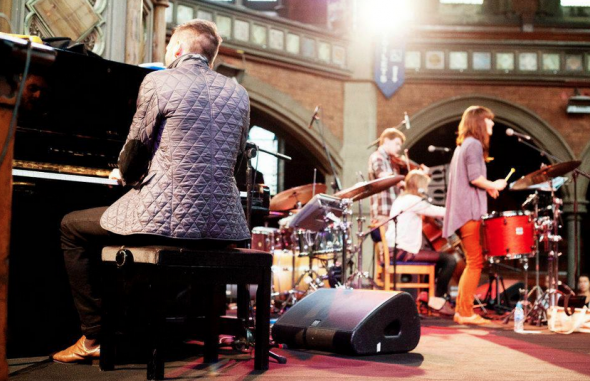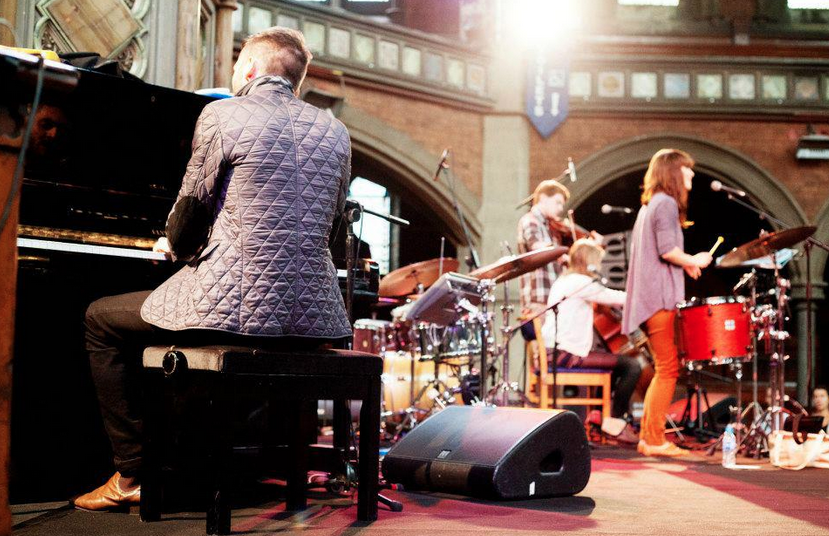 We caught up with The Daydream Club to chat awards, EPs, future live dates and their secret show with To Kill A King.
[RCM] The last few months have been pretty exciting for The Daydream Club. Your last single was used in a Burberry Campaign, you played the main-stage at Summer Sundae, and were papped on the red carpet at a London Fashion Week show! Are you still pinching yourselves?
It's been a crazy year to be honest and we're really proud of our achievements, especially considering we're still only working under our own label. It would be quite easy for these amazing moments to pass us by because it takes so much effort to get to that point it's hard to remember to take it in once your there. With that in mind we always try to enjoy the moment.
[RCM] So what's next for The Daydream Club?
We recently won the London FolkFest Award For New Creativity with a previously unreleased song of ours called "Just". Aside from the fact that we can now call ourselves "Award Winners" which is really fun, as part of the award our song will be included on the Cafe Nero playlist in 500 stores around the country and we intend to release it as a digital single.  The thing we're most excited about at the minute however, is our forthcoming EP which we are currently in the process of recording. We've already tested the new material on live audiences and we've had an amazing response. Hopefully the EP will be released in the early part of next year and we plan to tour the new material around to as many places as possible. We can't wait for you all to hear it.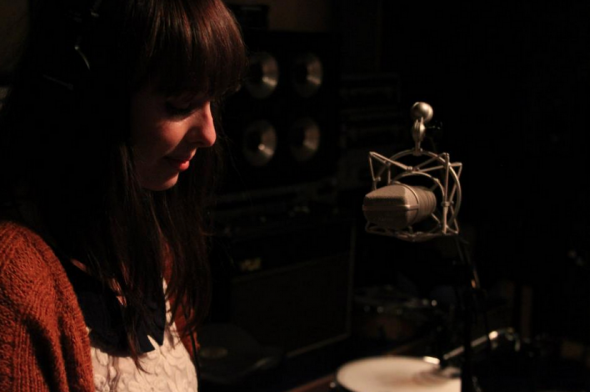 [RCM] What kind of sound should we expect on the new EP, and how is it different from your debut album?
Overgrown was deliberately stripped back to act as a humble and intimate introduction to us as people and our songs. It has played that part perfectly but within that album we hinted at our varying tastes of music and had always intended to explore these further in future releases. The expanding sound has already begun with our recent singles "Neon Love Song (Part II)" and "On The Move (Part II)".
[youtube]http://www.youtube.com/watch?v=N-va_0_waeM[/youtube]
This next EP is no exception… we've been heavily influenced by 60's-70's folk and blues along the lines of; Fleetwood Mac, early Beatles, The Eagles, Crosby, Stills, Nash and Young, Wings and Bread… to name a few. Expect the new EP to be of a rootsy, pop, upbeat nature with a full arrangement and a depth of textures but still with the original Daydream Club sound mixed in.
[RCM] You've been playing some shows with To Kill A King lately, how did they come about. Didn't you also play a secret living room show?
[youtube]http://www.youtube.com/watch?v=LHHHIP1siu4[/youtube]
The impressively powerful new stop motion video for 'Howling' which was filmed over 36 hours in Ralph's flat and consists of over 5,000 photos. Directed and produced by the band's keyboard player, Ben Jackson, 'Howling' is the first of To Kill A King's music videos to feature the band themselves. 'Howling' is the lead track off To Kill A King's latest release, the 'Word Of Mouth EP', which was recorded and produced by the band themselves and is being distributed on hand/lip printed CDs. Fans cannot buy the EP, but rather are rewarded them by either promoting the band in original ways or hunting the shelves of one the many record shops where the band have hidden them amongst the other CDs. A digital version is free here.
[wp_bandcamp_player type="album" id="3233195161″ size="grande" bg_color="#FFFFFF" link_color="#4285BB"]
 [The Daydream Club] We were put in touch via the magical powers of the web thanks to a fan who thought we might appreciate each others music… and they were right. A conversation sparked from that and we decided to hook up on some intimate, alternative gigs which included inviting them to join us for an unplugged gig in The Olde Young Tea House in Middlesbrough and a secret house gig in Leicester. They are a lovely bunch of lads and talented musicians, we hope to hook up with them again in some form in the future.
[RCM] You have a number of live dates coming up in the next few weeks. Where can people see you?
We're headlining Oxjam Leicester this Saturday, 20th October at Phoenix Square in the theatre, looking forward to that one because there's a real piano at the venue! We're playing the Queen of Hoxton in London next Thursday (25th October) with Feldspar and Twin Graves. Then we have a very special gig at The Musician in Leicester on 6th November with fellow Leicestershire folk, Kenworthy which is already promising to be a jam packed event.
For more information, join the club by visiting The Daydream Club on Facebook. You can also buy tickets to catch To Kill A King on tour here.