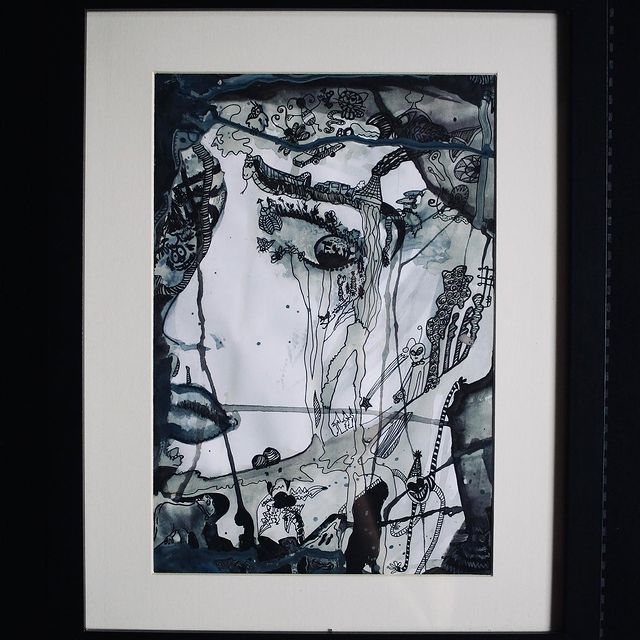 With a title like 'Dark Room', one might expect this track to be all angst and crushing loneliness, a sobbing figure buried under bedclothes. But Arulei instead chooses to touch on the lighter side of darkness – the peace of a dark room, the treasure that is quiet, and reflection. Darkness gets too bad a reputation, I say.
Arulei – Dark Room
'Dark Room' comes from composer Arulei's latest album 'Lost World', combining classical and electronic influences in seven carefully crafted tracks. The journey of Arulei, a.k.a Rebecca Galfalvi, has led her from Budapest to London, from cyberpunk to cabaret, and now finds her in Bristol, exploring her own solo career.
"Dark Room is a quietly beautiful synth-classical piece, chock full of atmosphere."
Galfalvi's training as a violinist really shines here as the instrument takes the lead with a sweet, soaring melody and some gorgeous high notes.
Arulei combines ethereal synths with some harmonic folk influences to create an ambience that is both peaceful and mysterious. Subtle production touches add an overlapping, echoing effect, and a whistling reverb hints at something faraway calling. A brief sound of rainfall is a nice addition, but overall it's a simple track, never overdone, and better for it. It's very cinematic, coming as no surprise since Galfalvi has scored numerous short films. Listeners longing to disappear into another world should shut the curtains, turn their phone off and put on 'Dark Room', and try out the rest of the album while they're at it.
'Dark Room' and the 'Lost World' album are now available for streaming.
Discover more from Arulei
If you like Arulei you might also enjoy Emma Butterworth
Words Eden Tredwell