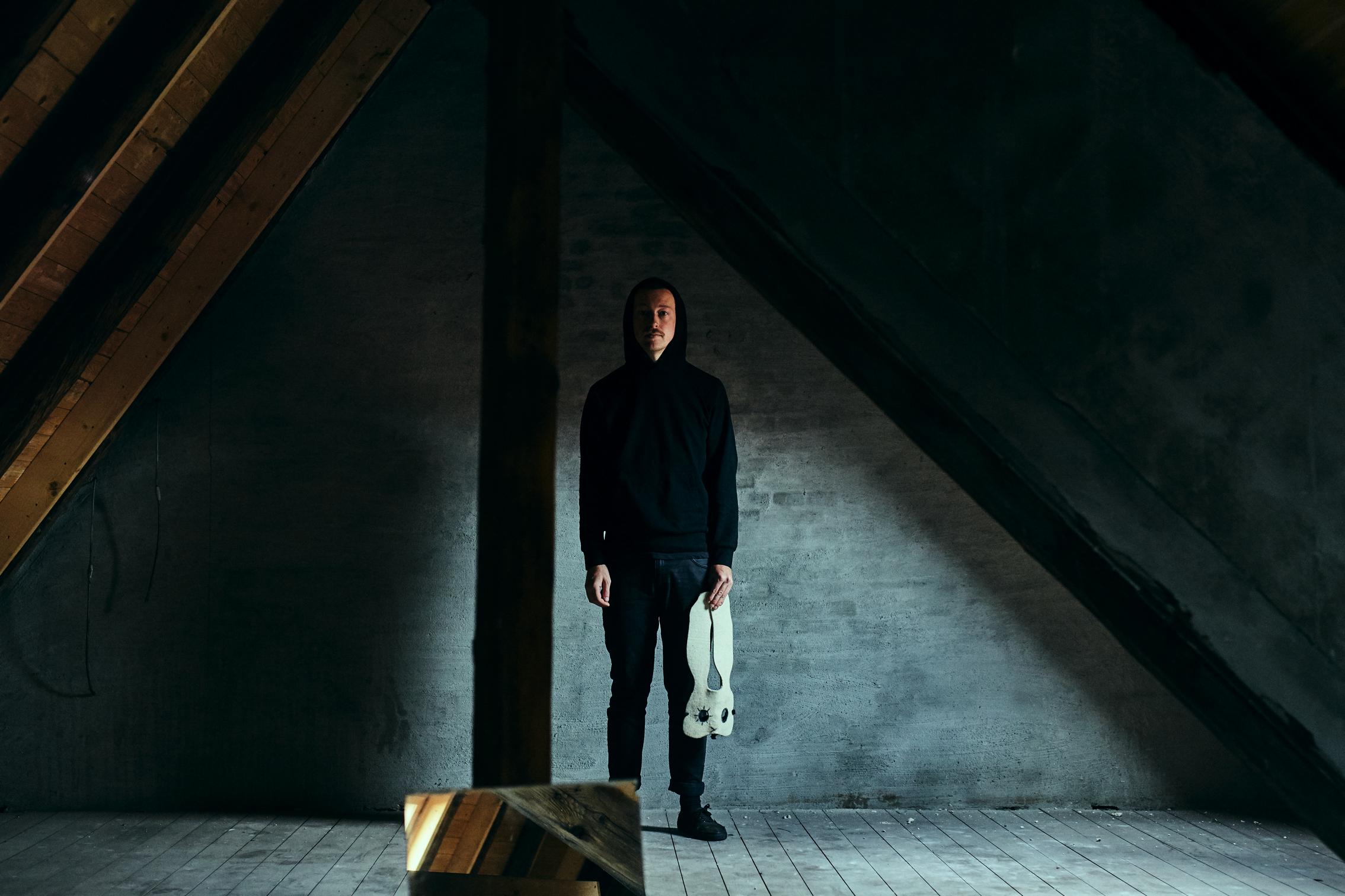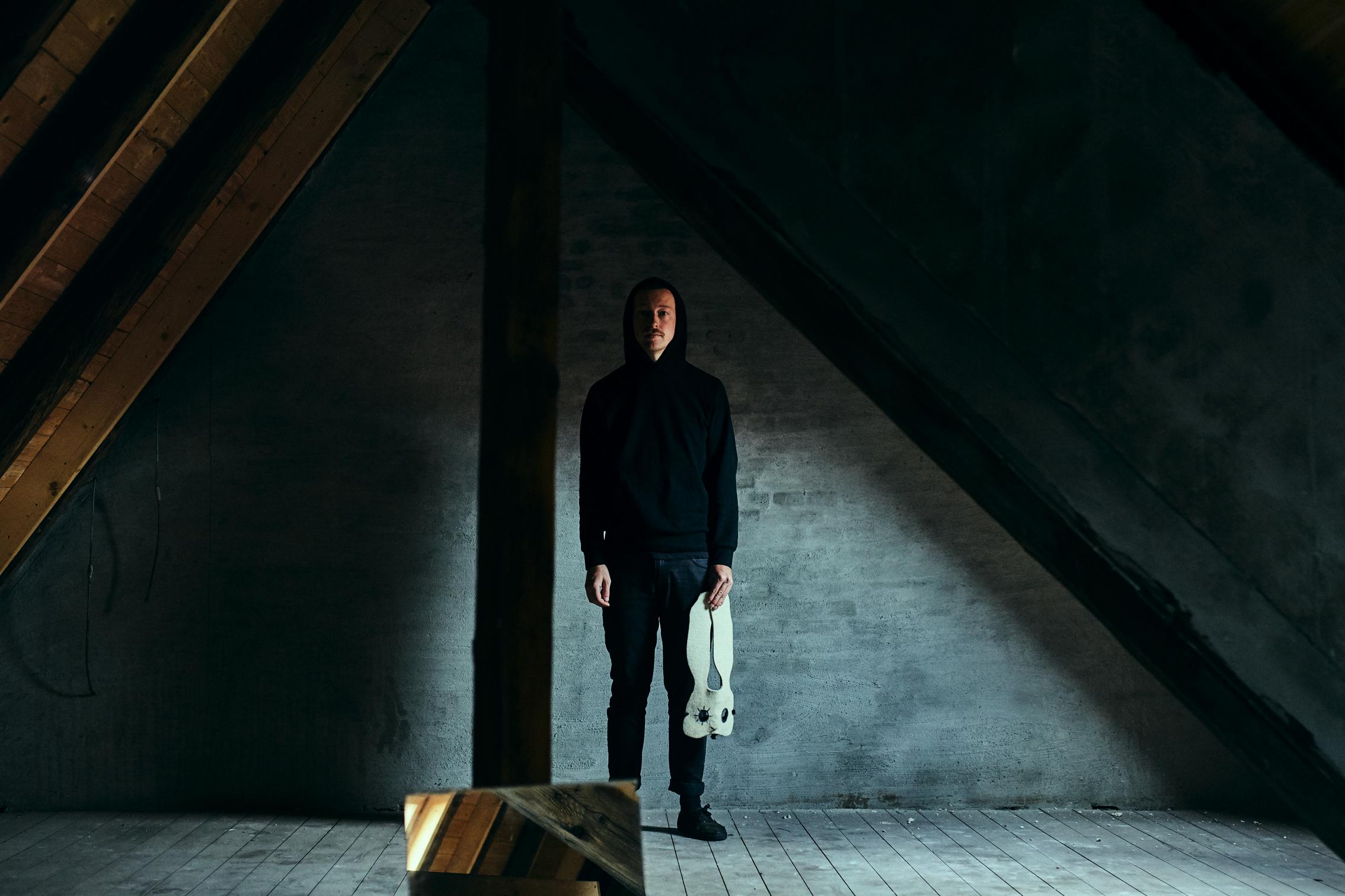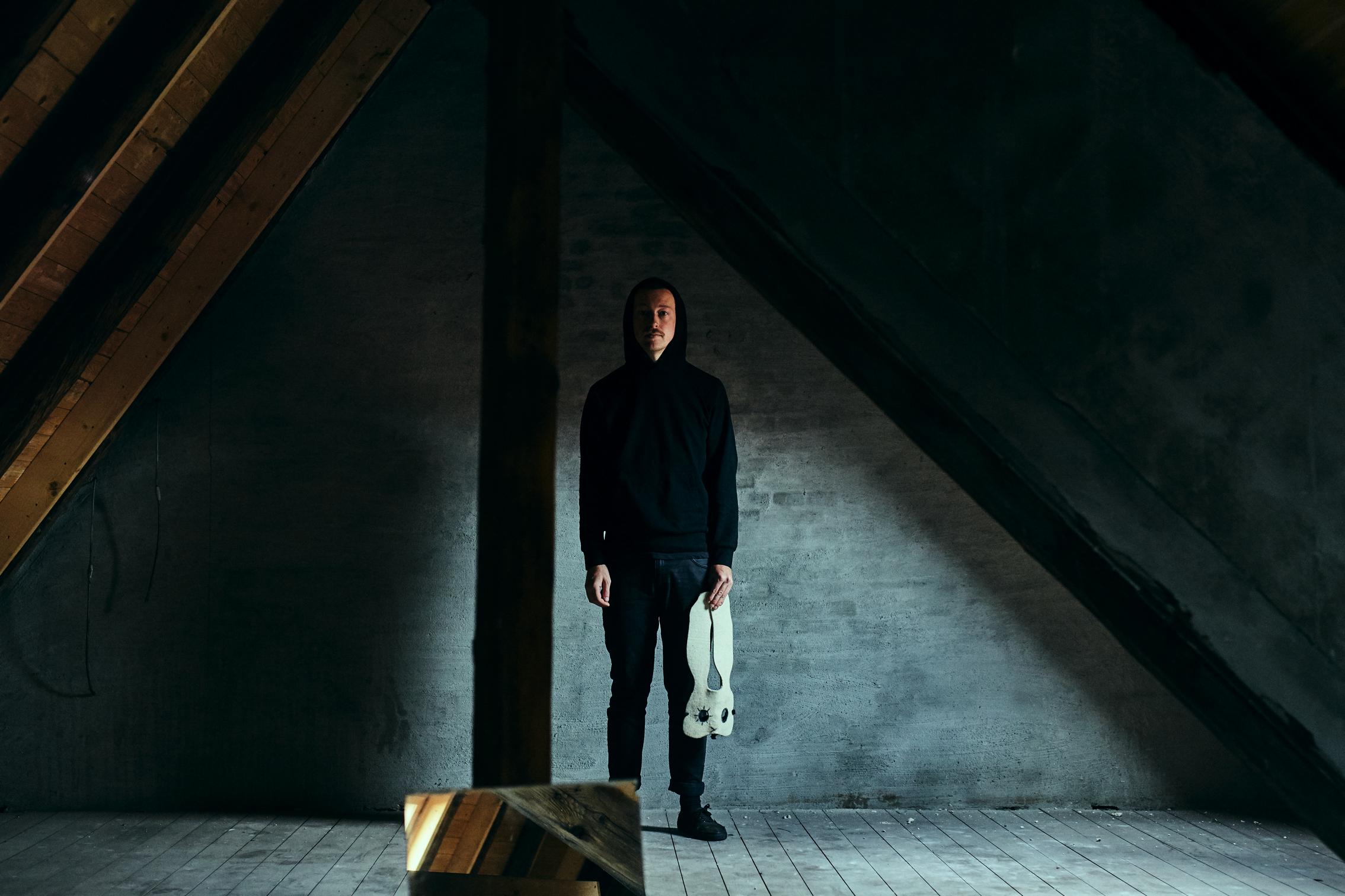 Sleep Party People shares a new single, "Fainting Spell". It follows the first track "The Missing Steps". Both tracks will be on the album 'Lingering', due out June 2 2017 through Joyful Noise Recordings. Written, recorded, produced and performed entirely by Danish multi-instrumentalist Brian Batz, Lingering – featuring collaborations with The Antlers' Peter Silberman & Air vocalist Beth Hirsch – is Sleep Party People's fourth studio album, and the first release since 2014's Floating.
When talking about the song Batz says, "My old battered piano in the studio needed to be tuned and fixed. After the tuning session a lot of the strings broke and left the piano in a terrible condition. But I've always had a weakness for broken instruments. They can give you something unexpected and eventually something useful. The sample you hear in the beginning and throughout the song was recorded using the higher octave on the piano although it was out of tune and strings were missing. But it turned out to be very useful indeed, because this loop basically wrote the rest of the song. The piano loop and the awesome drums played by Anders Bach from Ice Cream Cathedral are just the backbone of the song and I'm absolutely honored to have him playing the drums on the whole album."
"The lyrics are about being the quiet boy in class and how dreadful it was for me to even speak out loud during class. I almost fainted every time I had to walk up to the blackboard and speak in front of everyone, because I was so terrified to fail or not deliver what was expected of me. Now I dwell much more in the person I have become although I'm still not a fan of being the centre of attention and speaking in front of a class. But I guess you get better at those things as you get older."
"A feeling of fear of the unknown. A fainting spell appears. Vertigo."
Though Copenhagen-based Batz & his 5-piece live band have become synonymous with the rabbit masks they wear during Sleep Party People live performances, Lingering finds Batz shedding his guard to create some of the most personal and accessible material of his career. Whilst 'The Missing Steps' and other moments on Lingering engage demonstrably with bliss (also the woozy, unhurried not-quite title track, 'Lingering Eyes'), it is nonetheless a record also concerned with anxiety and doubt, and the ways in which we cope with those insecurities that can persist through adulthood.
A personal high-water mark for Batz from Lingering is the appearance of Air-collaborator Beth Hirsch, who guests on 'We Are There Together'. A longstanding fan of classic album Moon Safari, he was left tongue-tied when Hirsch contacted him out of the blue, seeking out a collaboration. Whilst Lingering is enriched by several such artistic collaborations – with The Antlers' Peter Silberman also providing choir arrangements on 'Dissensions' – it is equally shaped by Batz's famously eccentric collection of instruments. 'Salix And His Soil' came about when Batz bought an old organ; "When I turned the organ on for the first time, it started playing this crazy fast Super Mario Brothers-ish beat and loop by itself. I got hooked straight away and started jamming along".
On Lingering's album-closer 'Vivid Dream', Batz sings of 'Beating down my own door. Aiming to be flawless and without any mistakes'. Flawed or otherwise, in Lingering, he has unmistakably created a thing of stark beauty.
You can pre-order the album here:
Tracklisting 'Lingering' –
1. Figures
2. The Missing Steps
3. Fainting Spell
4. Salix And His Soil
5. Lingering Eyes
6. Dissensions (Feat. Luster)
7. Limitations
8. The Sound Of His Daughter
9. The Sun Will Open Its Core
10. We Are There Together (Feat. Beth Hirsch)
11. Odd Forms
12. Vivid Dream
Discover more music from Sleep Party People.