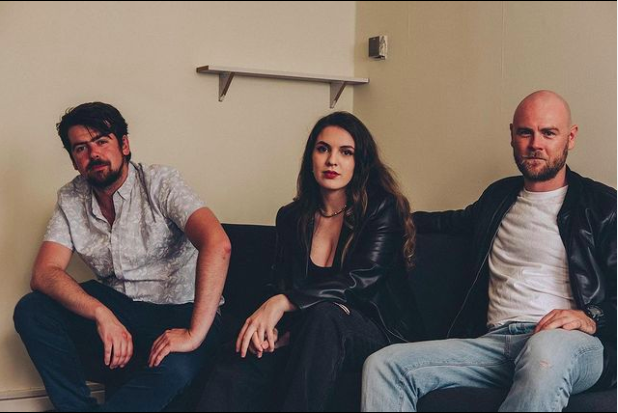 With a winning combination of musical dexterity and smart writing, Sketchdoll's first official single 'Hourglass' signals triumph over struggle.
Sketchdoll – Hourglass
In the competitive world of indie music, making a solid debut is not an easy task, finding the blueprint for that mind-blowing first song is something that not many artists can accomplish, luckily for Sketchdoll that doesn't seem to be a problem.
Sketchdoll's story begins in 2017 in Lewisham, London, it was in this place where this trio comprised of Sinziana Vrabie, Daniel Hughes, and Dominic Brady began their musical journey.
This path took them to perform at the renowned London Live's Sessions show and on to headline Dalston's The Rocksteady for Underground Sound.
The next step was to release their first album, which they duly did with 'See Through Me' which arrived on December 10th, 2020 with its lead single Hourglass functioning as the perfect presentation card for these skilled newcomers.
The first thing to notice is Sinziana's voice, her jazz background is more than evident thanks to the impressive vocal range she can achieve. The song opens with some catchy funky riffs, then the track reaches a whole new level when the outstanding vocals come into play, delivering cleverly disguised lyrics that can be interpreted in multiple ways, regarding themes related to personal struggles.
"I'm out of time, turn me round. Lend a hand 'cause I'm upside down. Toe to head, in the sand, sinking"
Hourglass is an unconventional, yet refreshing indie track that will make you tap your foot to its engaging rhythm.
See Through Me is available on all streaming platforms. You can also catch Sketchdoll live at the iconic Amersham Arms in New Cross on Saturday 14th May.
Discover more from Sketchdoll
Discover more on RCM
Words Javier Rodriguez