Following hot on the heels of our partnership with distribution experts EMU Bands, we are now excited to announce a new partnership with Conflikt Arts who are offering Right Chord Music visitors a 5% discount on the cost to produce the following three products. Click the images below to visit the online shop and take advantage of these offers.
1. CDs (500 Digifile CDs)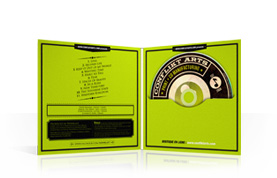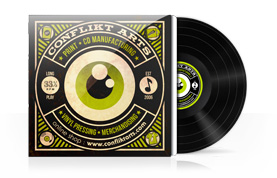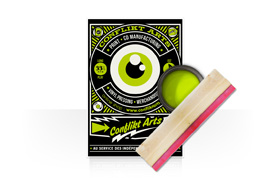 About Conflikt Arts
Conflikt Arts were established in France in 2006 and provide a range of music production services to support the independent music scene.
CD/DVD replication
Vinyl pressing
recording, mixing, mastering
printing (flyers, posters, stickers)
merchandising (t-shirts, textiles, advertising items)
graphic design (logo design, cd sleeve design)
routing (storage – shipping posters and flyers to different venues)
Ticketing system (via Moxity)
& many more
Since their inception, they have served over 5,000 different artists, festivals, promoters, venues and artist managers. Including Charlotte Gainsbourg, Metronomy, Selah Sue & Plasticines.
With offices in London, Paris, Rennes & Barcelona and with a team boasting sound engineers, graphic designers and former record label managers it's safe to say you are in good hands. Their extensive range of services, competitive prices and relaxed, yet highly professional customer service expertise really set Conflikt Arts apart. Here at Right Chord Music, we are proud to say, we've partnered with the best in the business.