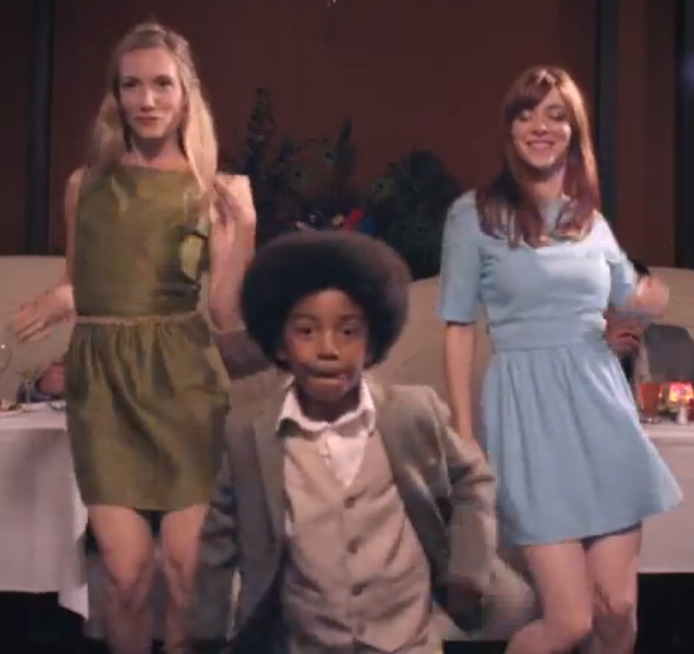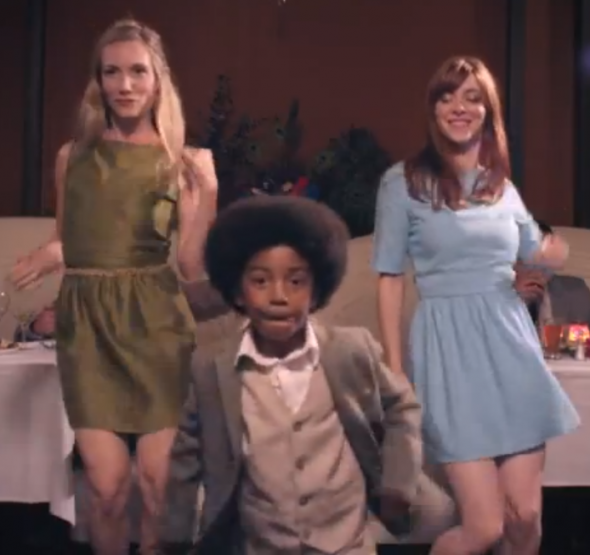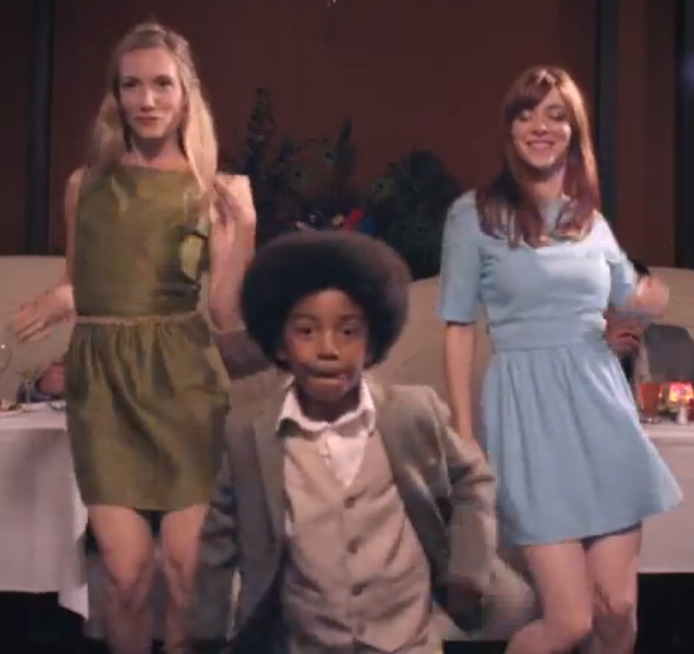 LA Indie Pop four-piece Saint Motel have just released this incredible feel-good video for 'Benny Goodman', taken from their equally feel-good debut album 'Voyeur', released earlier this year.
[youtube]http://www.youtube.com/watch?v=6-8UgDUKcOs[/youtube]
The video was directed by lead singer AJ Jackson and features two viral sensations combining creative forces – 7-year-old Miles "Baby Boogaloo" Brown and Derrick Tuggle. The concept for the video is inspired, like the song itself, by the tale of Benny Goodman's struggle for success," explains Jackson. "As Benny learned at the Palomar Ballroom in 1935, when no one else believes in you, when you can't go on, when the end is near…don't give up! Because that just might be your time to shine."
Baby Boogaloo began dancing when he was 3-years-old and quickly rose to fame appearing in music videos for Chris Brown, Aloe Blacc and Stereotypes as well appearing as a finalist on "America's Got Talent". Derrick Tuggle became an overnight sensation when he starred in The Black Keys' "Lonely Boy" music video.
Want to beat the winter blues? Listen to 'Voyeur' by Saint Motel. This is an album that literally parts the clouds to bring you sunshine.
[soundcloud url="http://api.soundcloud.com/playlists/2209819″ params="?" width=" 100%" height="450″ iframe="false" /]